Twitter as a source of information and solidarity
After a failure of the mobile phone networks, a number of festival-goers at Pukkelpop were able to inform their loved ones at the home front that everything was okay via Twitter. At the same time, local residents living in the area showed their solidarity with the 60,000 festival-goers by offering their help.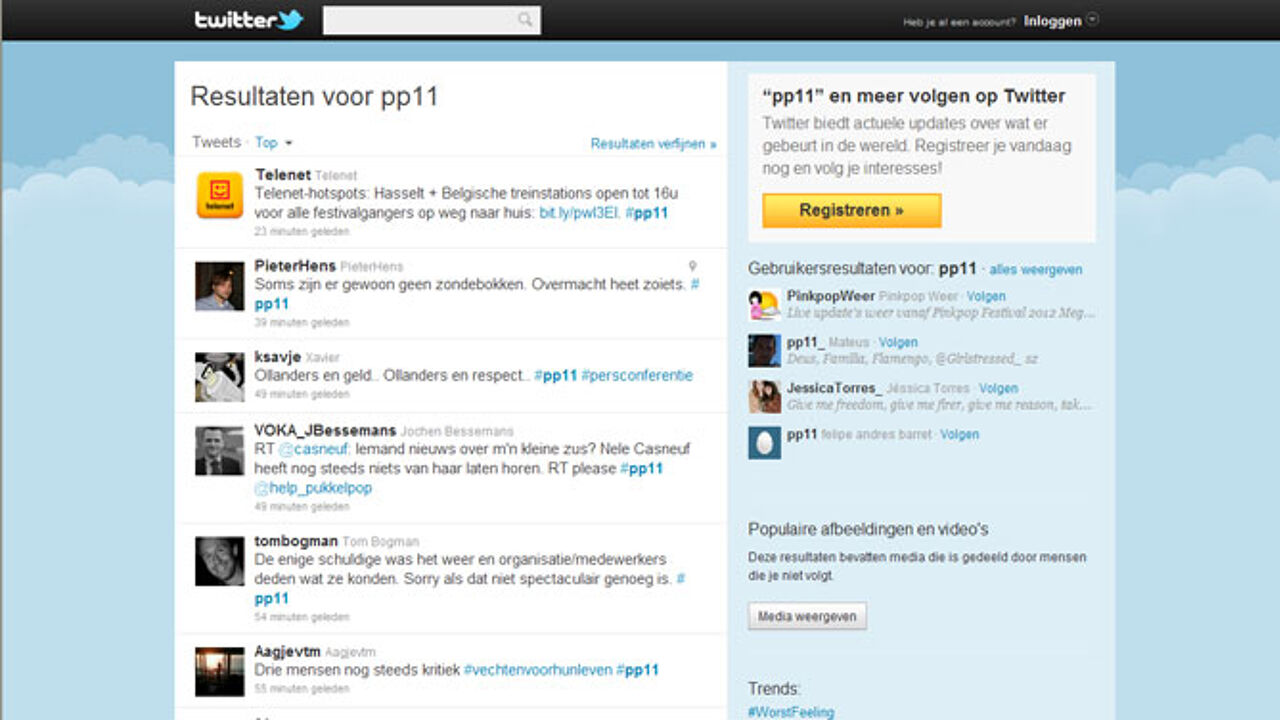 When the storm has left the area, there is devastation and chaos. The chaos is mainly due to the fact that communication was very hard. Many festival-goers didn't know what to or where to, as organisers did not supply accurate information in the first hours.
At the same time, the mobile phone networks of the main operators including Proximus, crashed due to the fact that too many people were trying to phone at the same time. This despite the fact that Belgacom had significantly increased its capacity for Proximus beforehand.
Many parents who have sons or daughters at the festival are worried when the news comes that five people were killed during the storm. Twitter turned out to be an excellent source for festival-goers to inform friends and family that they were fine (i.e. a bit wet and cold, but unharmed).
"Sleep in our garage"
Local residents living in the area of Kiewit and Hasselt offered their help to festival-goers who were already returning home. Many of those staying in tents at the festival's campsite, had nowhere to go as their tents hadn't resisted the storm.
Some residents offered transport, others shelter and a meal. Some allowed the Pukkelpop fans to sleep in their garage or to put up a tent in their garden. Peter Hesp of the Radisson Hotel in Hasselt even opened a big room to people looking for shelter. These solidarity actions were announced by Twitter and also Facebook.