Weather storm kills five at Pukkelpop music festival
The music festival Pukkelpop in Kiewit (Hasselt) in Limburg province has been hit by a very heavy weather storm yesterday evening. The roof of a tent and a couple of other constructions collapsed and a few trees were uprooted. 5 festival-goers were killed, and the 3-day festival, which would have run until Saturday night, has been completely cancelled.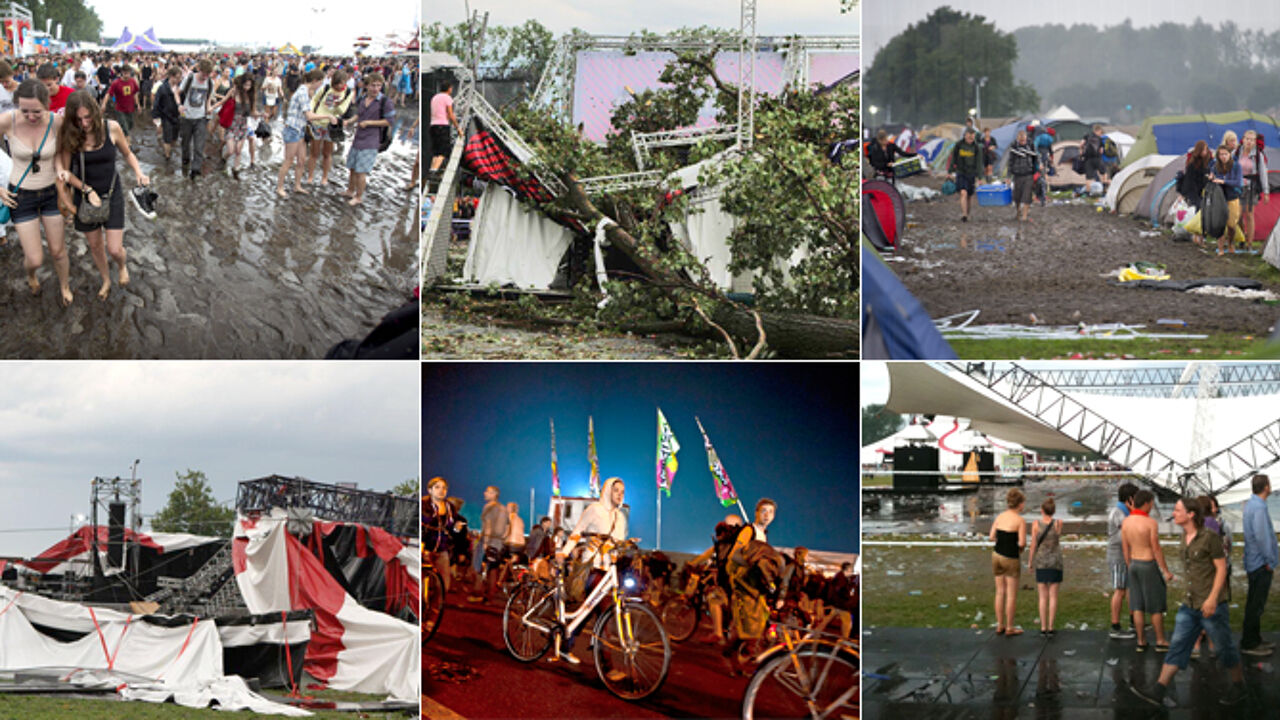 The storm reached the area around 6 p.m. yesterday. Pukkelpop is one of the biggest music festivals in Belgium and the site was packed with some 60,000 festival-goers at that moment.
The storm was accompanied by strong gusts of wind and heavy rains and also hail. It was a short but extremely heavy storm, witnesses say.
The roof of a tent collapsed under the pressure of the water, and a number of other constructions and stages were brought down by the storm. Some poplar trees were uprooted. Five people were killed. Their identity was not revealed, but Hasselt Mayor Hilde Claes (socialist) told a press conference that they are of different age categories and that they are all Belgians. Four of them died on the festival ground, one person was killed on the campsite.
The Prime Minister of the caretaker government, Yves Leterme (Flemish Christian democrat), has expressed his deepest sympathies for the families and friends of the victims.
There were also 10 people sustaining heavy injuries. The condition of three of them is being described as life-threatening. Some 140 visitors are being nursed for light injuries.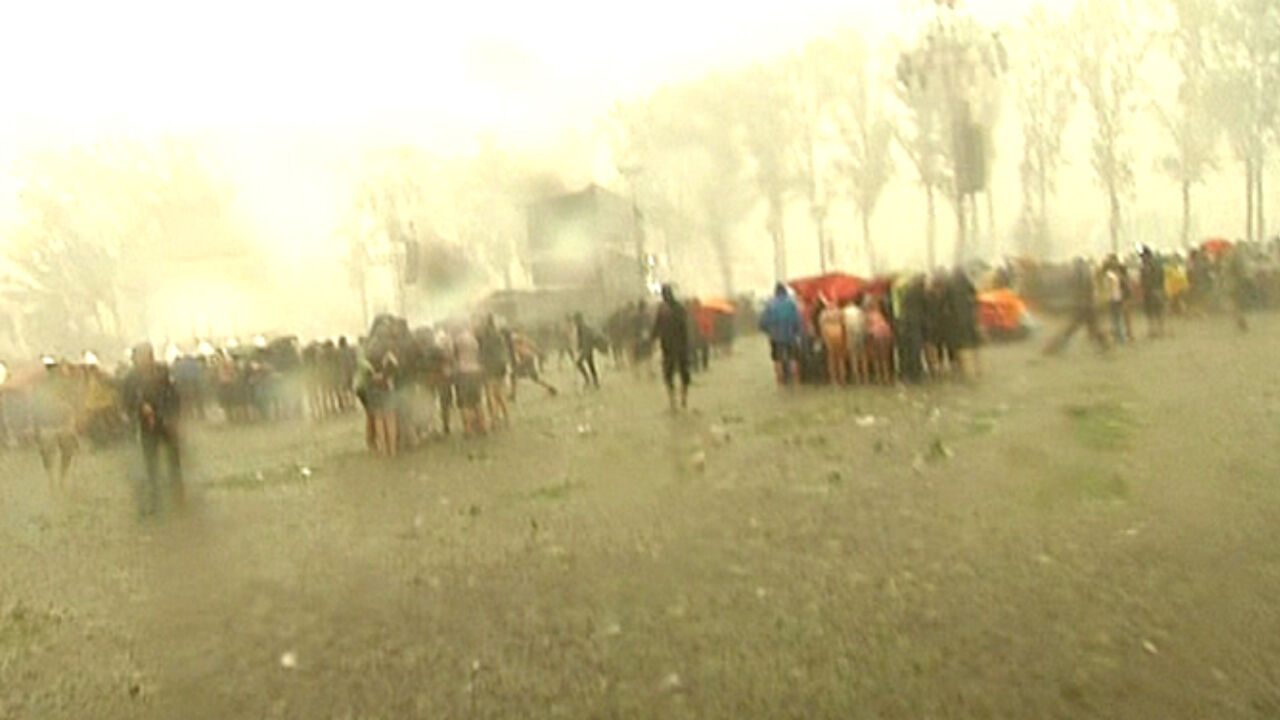 "The worst day ever in the history of Belgian music festivals"
Around 9 p.m. yesterday, festival organiser Chokri Mahassine told a first press conference that it was not sure whether the festival would be continued at all. This morning, when the real impact of the disaster had come to light, he announced that the three-day festival would be completely cancelled.
Pukkelpop had only started on Thursday and would run until Saturday night. "Out of respect for the victims, we have cancelled the whole festival", Chokri Mahassine told reporters. "It's a very emotional day for everyone. The human aspect is more important than the financial aspect."
He pointed to the "extreme weather conditions" which caused the tragedy: "I had been to many tropical countries before, but I had never seen anything like this." He says it was hard to take the decision, as he also had to take into consideration the tens of thousands festival-goers.
"This is probably the worst day in the history of any Belgian music festival", he added.