They died at Pukkelpop 2011
The identity of the five people who died when a freak storm devastated the site of the Pukkelpop music festival at Kiewit on Thursday evening has been established.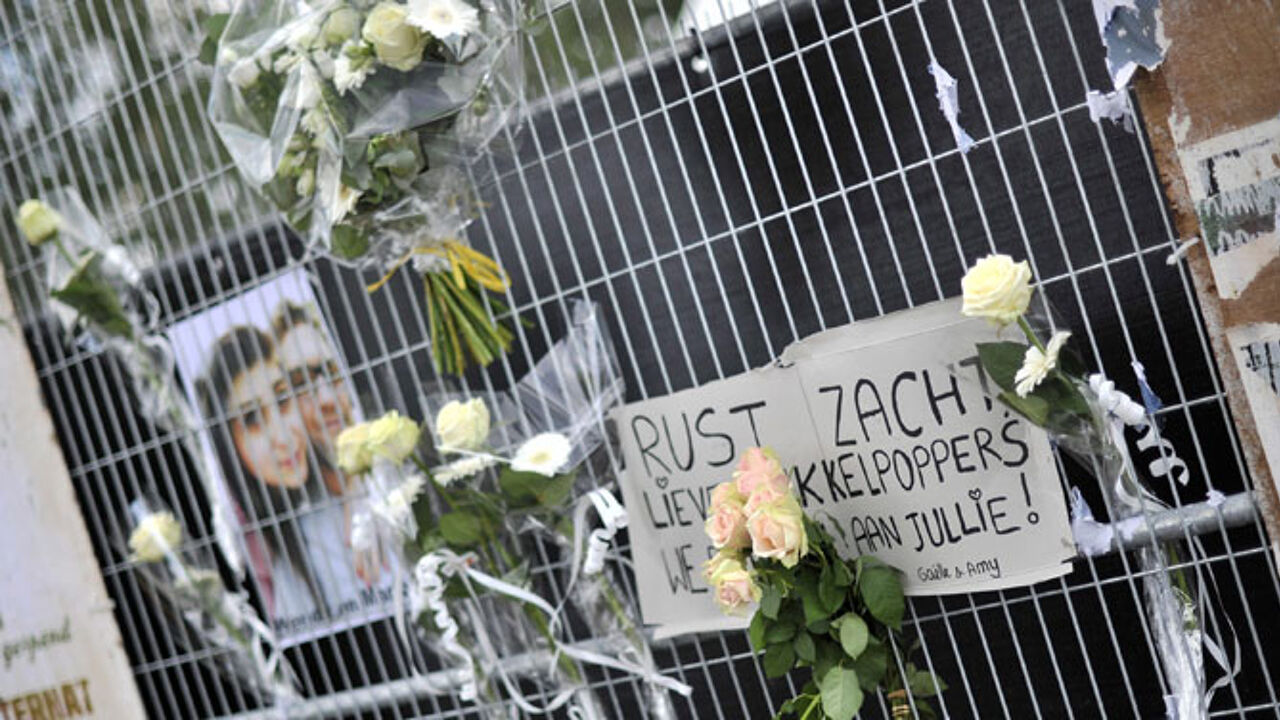 The dead include a young couple: Wendy Burecke and Marlo Ghys were sheltering in a tent when the storm struck. The tent collapsed and the two were both hit on the head by a metal girder. Wendy Burecke died at the scene. Her boyfriend was taken to hospital, but succumbed to his injuries.
In Hamme in East Flanders members of the Chiro youth movement staged a wake in remembrance of Marijke, a former youth movement leader, who was also killed. The 21-year-old died at the Pukkelpop camping. She too was sheltering against the storm together with a friend when scaffolding fell on her. She was dead at the scene.
Kristof Lenaerts, a 30-year-old from Rijkevorsel (Antwerp), is the fourth victim. He fled out of the Chateau tent when the storm struck, but returned to fetch a backpack he had forgotten. The tent collapsed and Kristof was hit by a metal girder.
The fifth victim is believed to be a 59-year-old, but more information about his identity is lacking.
Three people are still in a serious condition in the Virga Jesse Hospital in Hasselt. They were hurt by branches that were blown off a tree or by metal bars.
In all over a hundred people were injured at the event on Thursday. Ten people were seriously injured.