Nasty weather causes havoc across Flanders and beyond
A thunderstorm has caused damage across the country. Heavy rain and bolts of lightning led to problems in many areas.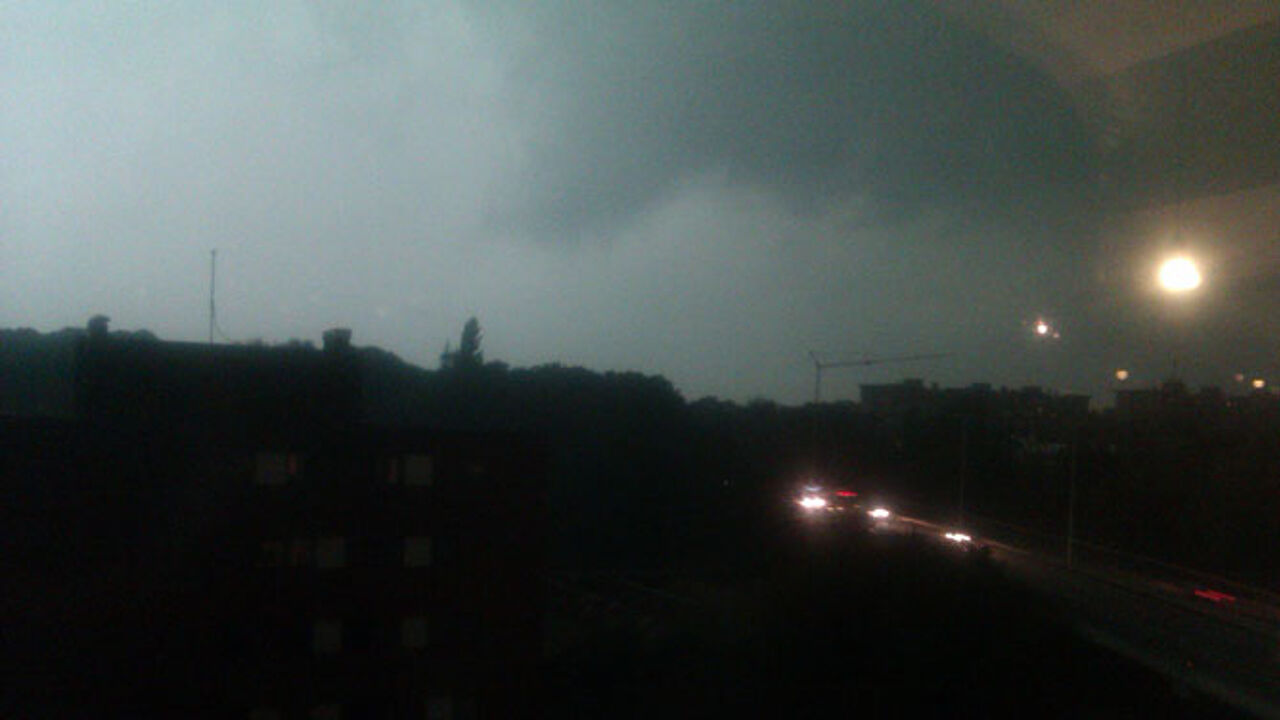 Torrential rain is reported from East Flanders, Antwerp and Flemish Brabant. This has triggered flooding that is hampering motorists on our roads. Public transport too has been affected by the heavy weather.
Belgian rail reports delays after lightning struck a signal box. Rail traffic across Flanders is affected. There are also problems in Wallonia.
In Merchtem in Flemish Brabant an annual market has been called off. In Halle the city centre flooded and there is a power failure. The local mayor has implemented the municipal disaster plan.
In Opwijk a house was hit by lightning. Fire-fighters attended the scene, but failed to save much of the house. Several inhabitants sustained burn injuries.
In Wemmel a second house was hit by lightning, but here the damage is smaller.
Lightning also hit homes in Hasselt, Diepenbeek, Genk and Bree in Limburg province. Fire services in Genk and Hasselt were called out to deal with fallen trees and flooded cellars.
In Walloon Brabant too fire-fighters had to contend with flooded cellars and roads clogged with mud.
Also in Charleroi in Hainaut province a strike of lightning cased an outage. In Mons a school has been destroyed by fire caused by a strike of lightning. Lightning struck at 2 AM but it took fire-fighters until 5 AM to gain control of the blaze.