Belgian 4 x 400 relay team finishes 5th
The Belgian men's 400 metres relay team has failed to pick up a medal at the World Athletics Champions in South Korea. Jonathan Borlée did what he had to as the Belgians' first runner and he handed over the baton to Antoine Gillet in first place.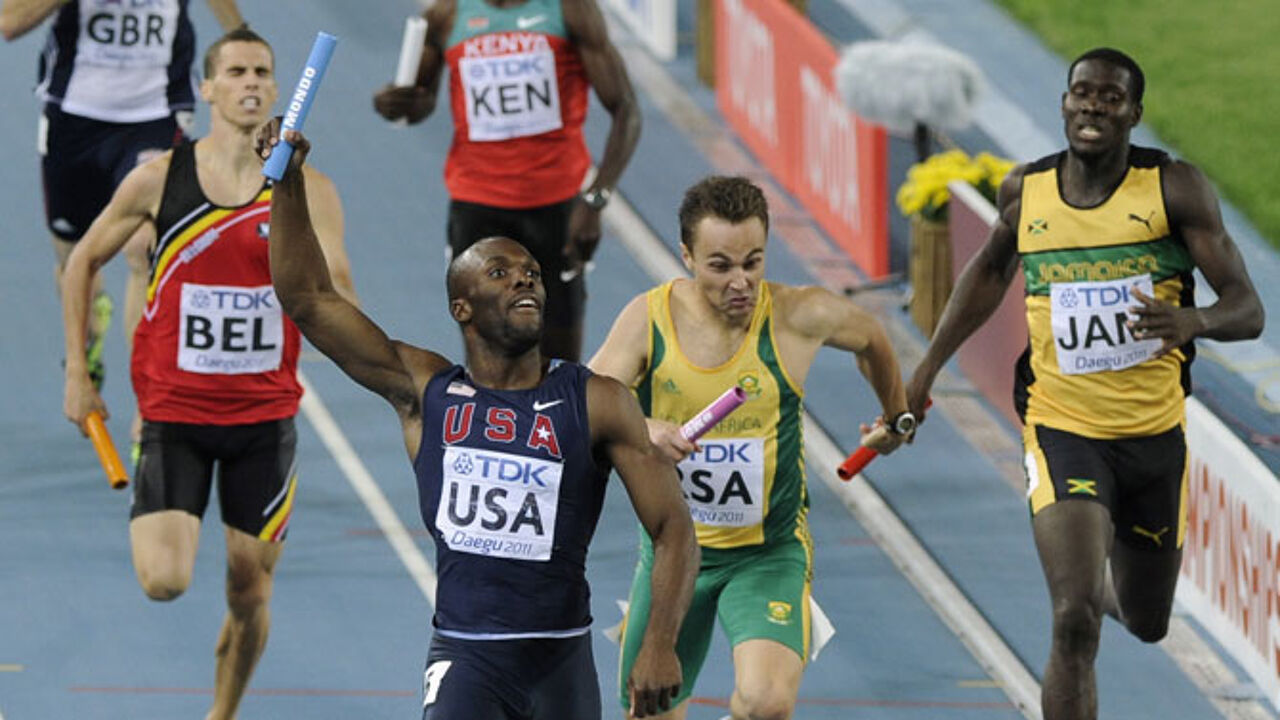 However, Gillet soon slipped back to fourth place behind the USA, Jamaica and South Africa.
Belgium slipped back another place during Nils Duerinck stint as third runner.
Although Kevin Borlée tried his hardest to catch the four runners in front of him, he was unable to do so. Belgium finished fifth with a time of 3 minutes 0.41 seconds, one second quicker than the previous Belgian record that was ran at the 2008 Olympic Games in Peking.