Devils' draw sees hopes die
Belgium's national football team the Red Devils is further away than ever from a place in next summer's European Championships. Our boys could only manage a one-all draw away in Azerbaijan on Friday evening.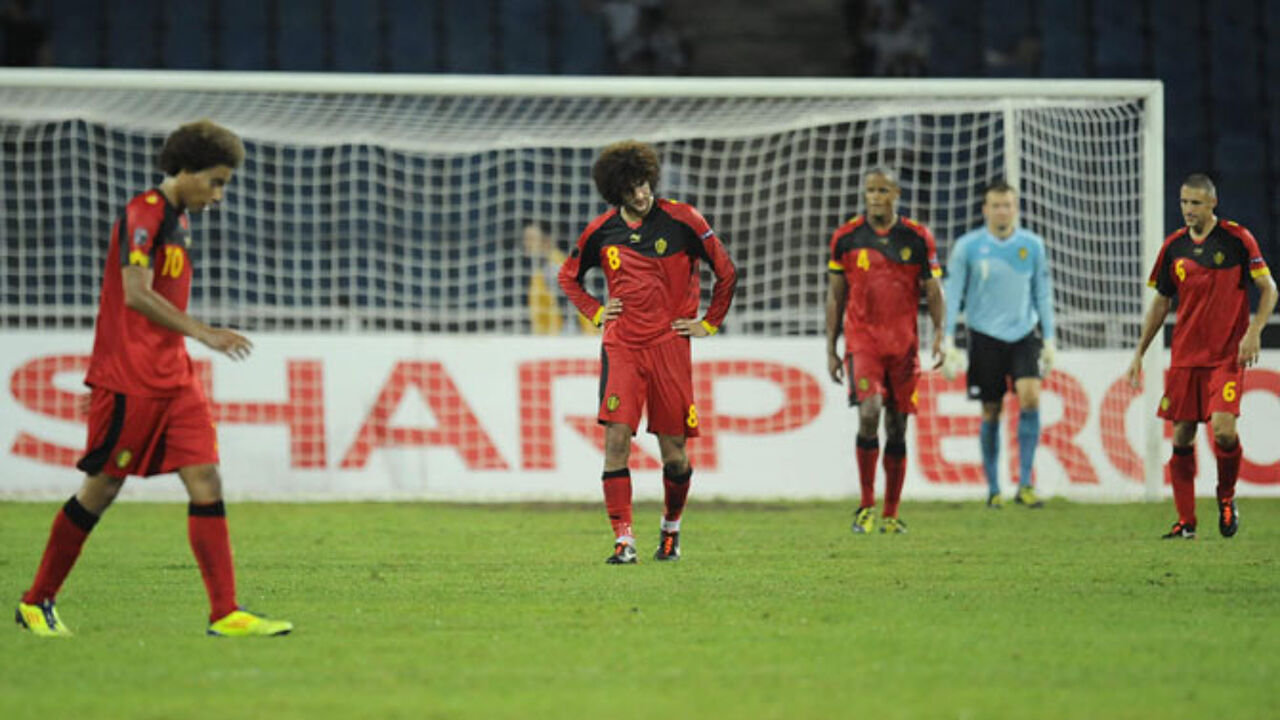 With no fewer than four English Premier League players on the field and the other members of Georges Leekens' starting 11 playing their football abroad, the Belgian team was not lacking in international experience.
The poor state of the Baku pitch didn't work in the Belgians' favour.
The Red Devils did create chances though, through Dries Mertens and Eden Hazard.
 
The chance of the half for Belgium came through Axel Witsel, but the Azeri keeper Agayev was on his toes and the score remained 0-0.
At the other end, Sunderland's Simon Mignolet had little or no work in goal for the Belgians.
Meanwhile, Everton's Marouane Fellaini was given a yellow card and will miss the match against Kazakhstan.
The second half started well for the Red Devils.
The Belgians were awarded a penalty on 55 minutes for a foul on Hazard (photo).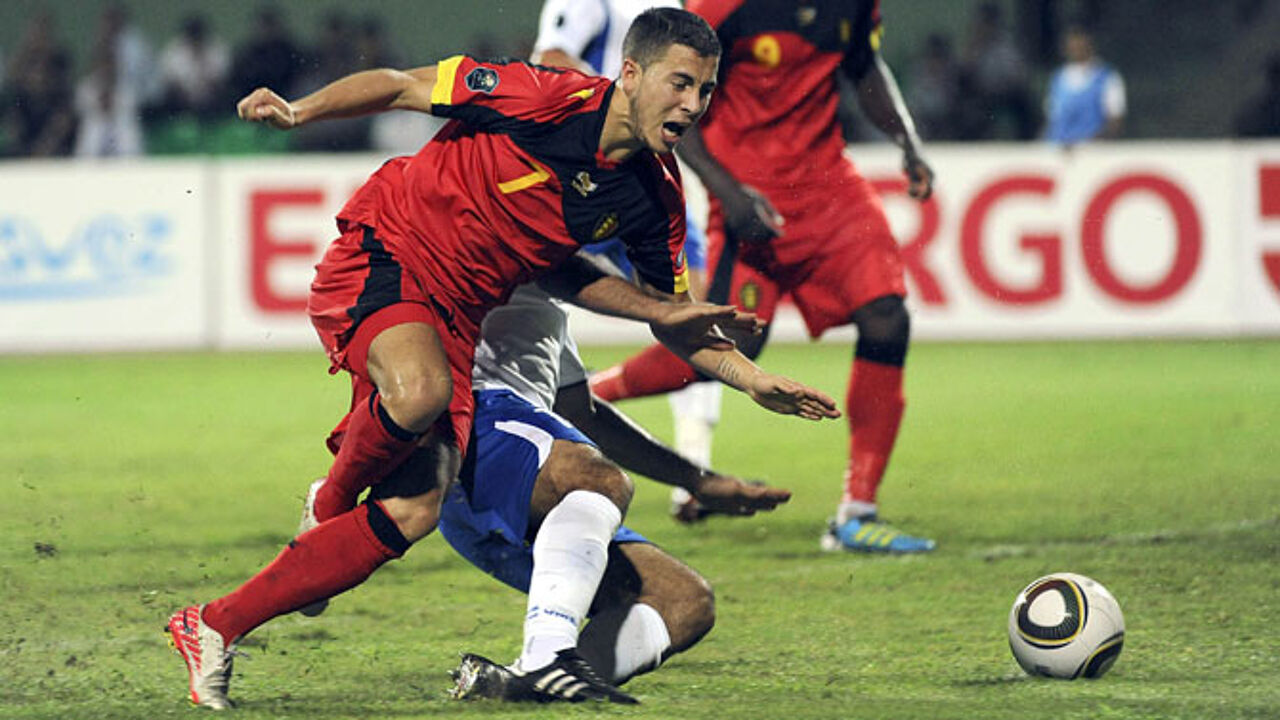 Timmy Simons scored from the spot to make it 1-0 to Belgium. The Red Devils pushed forward hoping to secure their lead.
Fellaini saw his effort cleared from the line.
Belgium seemed to be heading for victory.
However, the Azeris launched a last ditch offensive that was rewarded by an 86th minute goal by Rauf Aliyav (photo).
Belgium tried to regain the lead, but to no avail. Nothing short of a miracle is needed if the Belgians are to make it to next year's European Championships.