Champions Genk have a narrow escape
In football, champions KRC Genk won the Limburg derby in the first match of the 6th round of play. Despite scoring 4 times, Genk had to wait until the final whistle to be sure they could actually take the 3 points back home.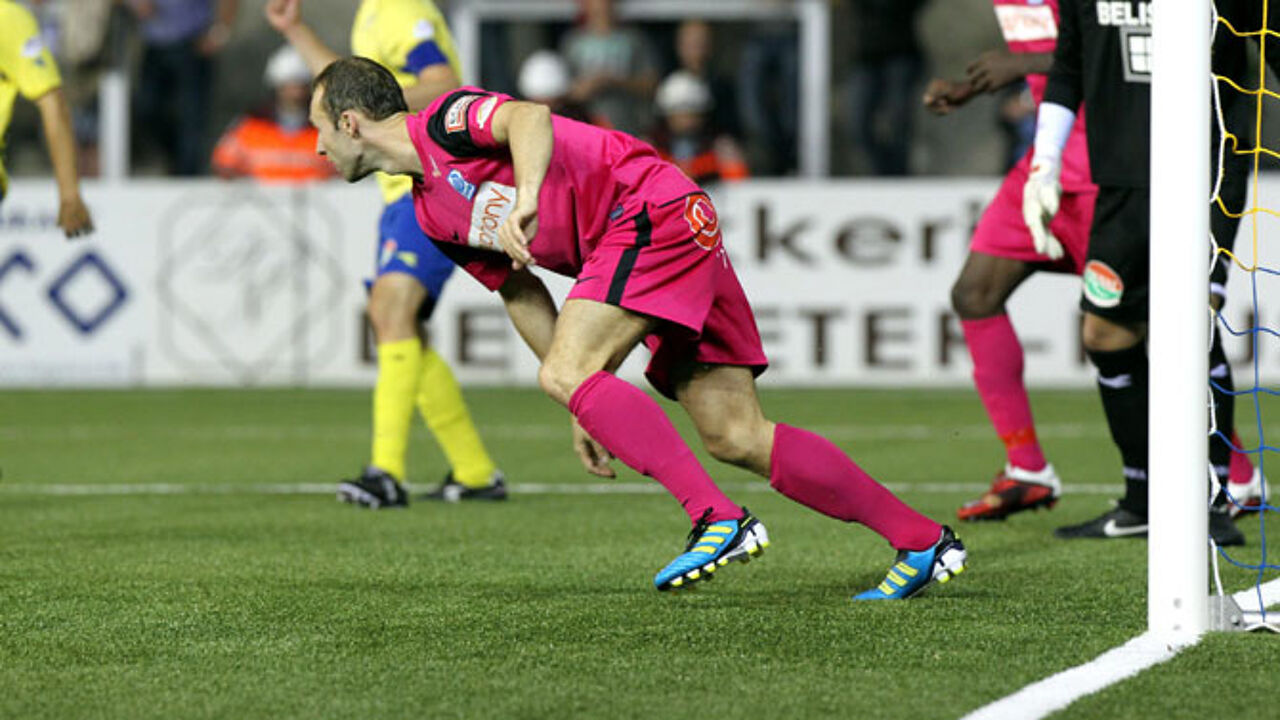 The Limburg derby saw two newly-arrived team coaches in their first official match for their new club: Dutchman Mario Been with KRC Genk and former Belgian international Franky Van der Elst with hosts Sint-Truiden.
Sint-Truiden's home ground Stayen is supposed to be a place that frightens visiting teams. However, this season, Sint-Truiden haven't been able to build a strong home reputation.
Genk also missed their start, which made that both teams, with their new coaches, were very eager to win. Genk went 0-1 and 1-3 ahead in the Limburg derby, but Sint-Truiden fought back and levelled the score to 3-all some 10 minutes from time.
It was eventually Genk midfielder Daniel Tözser who gave Genk the 3 points with an excellent free kick in the dying minutes of the game (small photo: Genk striker Jelle Vossen, who hit the bar in the first half; photo on top: Genk playmaker Thomas Buffel scored twice before the break).