Russian triumph in the streets of Brussels
The classic race Paris-Brussels was won by Russia's Denis Galimzyanov of the Russian Pro Tour Team Katusha. In a bunch sprint, the pupil of Mario Cipollini beat Yauheni Hutarovich of Belarus and Anthony Ravard of France. The first Belgian was Michael Van Staeyen, who took 9th place.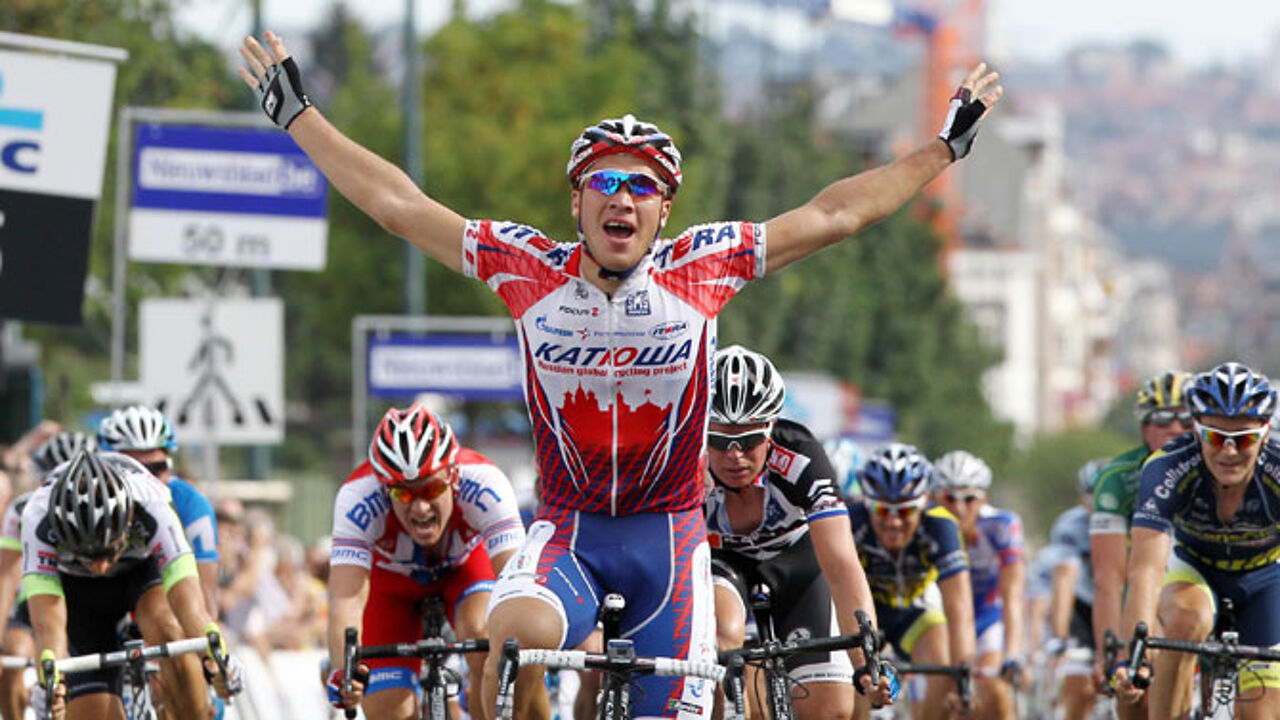 Paris-Brussels is one of the oldest races on the European calendar, with the first edition taking place in 1893. The 91st edition was 219.5 kilometres long and took the riders from Soissons, north-east of Paris, to Brussels in hot and sunny weather.
In the final 10 kilometres, different riders tried to attack, but it was down to a bunch sprint in the Houba de Strooper Avenue, in front of the King Boudewijn Stadium.
In the final 1.3 km long stretch, Galimzyanov easily outsprinted his opponents. It's his first victory in a classic race and probably the most important triumph in his career.
Galimzyanov is only 24 years of age and receives tips and tricks from the former Italian top sprinter Mario Cipollini. "The tactics were easy: everyone in the team had to work for me to prepare a sprint. I had to finish the job. That's easier said than done, but it worked."