Hail stones "the size of an egg" cause damage
On Saturday evening, heavy thunderstorms caused floods in the northern part of East Flanders. Big hail stones damaged verandas, porches and windows and a number of families were without electricity after a fallen tree had cut power lines.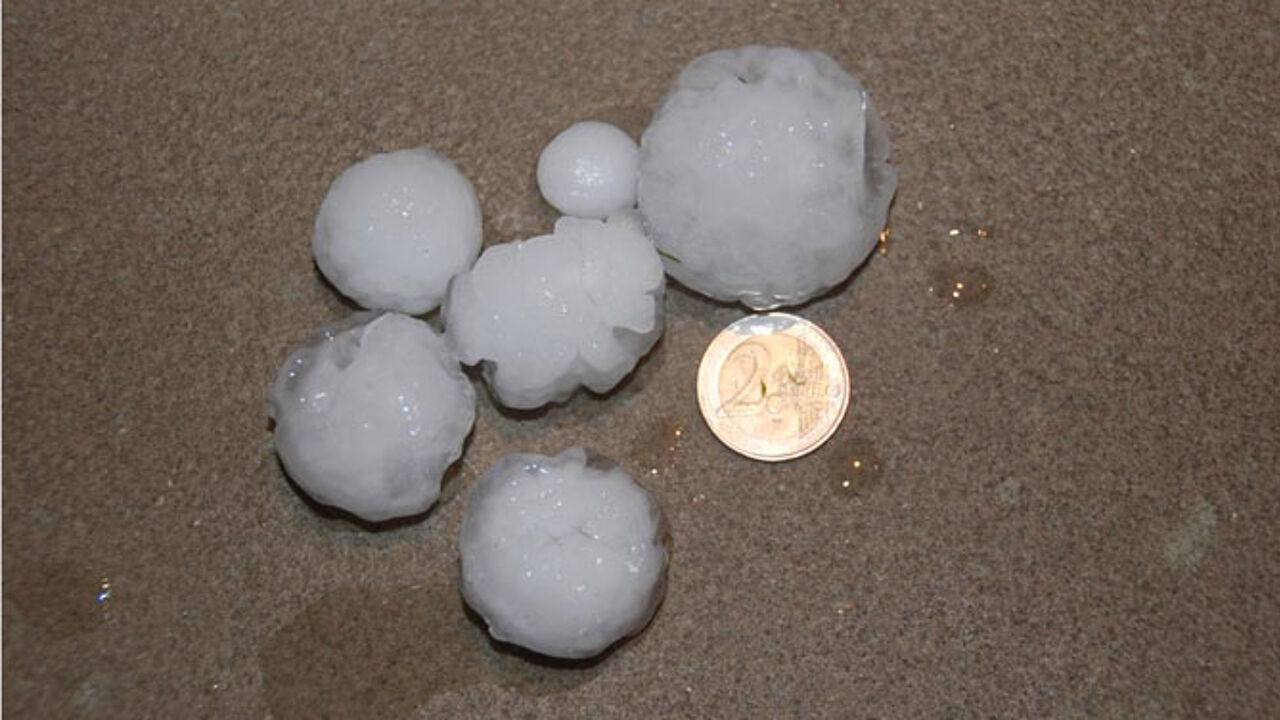 In Maldegem and Lembeke, hail stones "the size of an egg" (photo) caused damage to glass constructions like porches and verandas. Fire services said that some hail stones had a diameter of 4 to 5 centimetres.
In Kaprijke, a house got damaged when lightning struck. Fire services received a number of calls for flooded cellars. The N9 trunk road was inundated at a stretch of 150 metres near Saint Barbara Street.
In Boekhoute, still in the north of East Flanders, a wedding party was interrupted when water was leaking inside the rooms. The guests moved swiftly to another room of the castle. Also in Boekhoute, a fallen tree damaged a power line. Some families were left without electricity. The problems were very local.