Patrice Braut, the only Belgian victim of the 9/11 attacks
Ten years after the terrorist attacks of 9/11, the Brussels municipality of Anderlecht held a ceremony to remember the Belgian victim of the attacks. Patrice Braut was 31 years old when he was killed in New York. He was in fact the only Belgian citizen who got killed in the attack (photo: Patrice Braut's parents).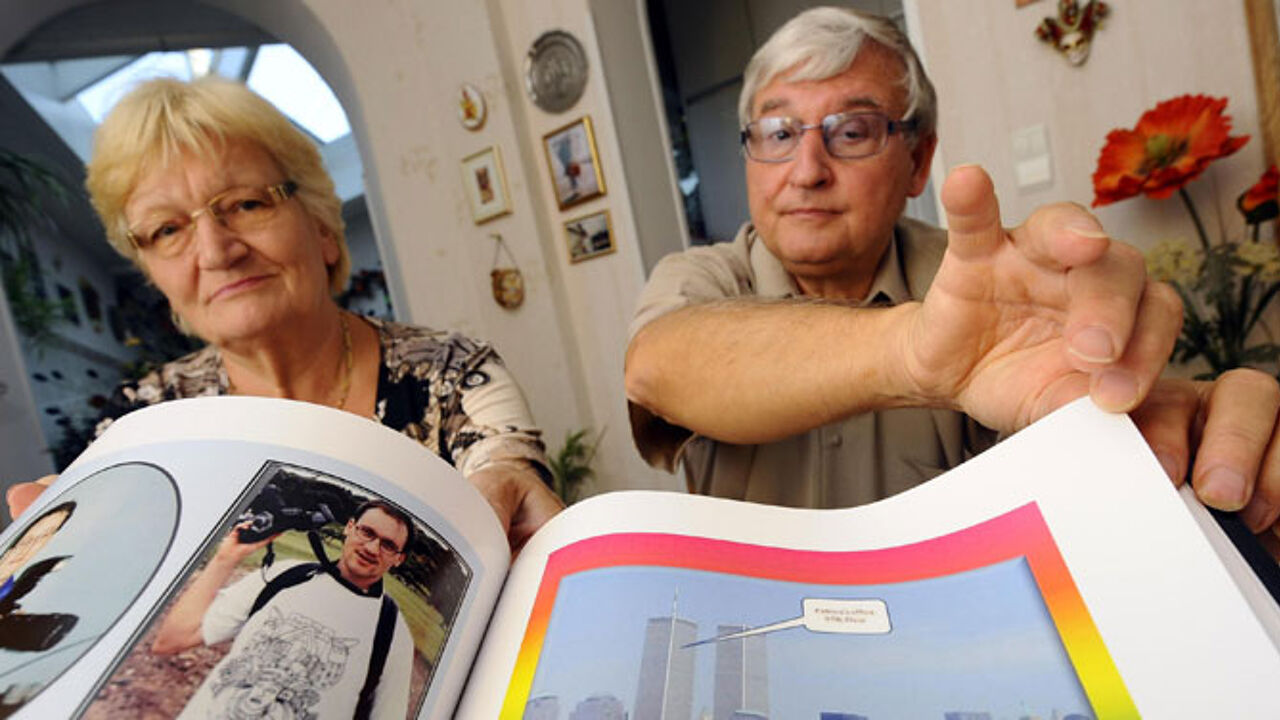 Anderlecht will mark the 10th anniversary of the attacks with a small ceremony at the local cemetery called Vogelenzang. Anderlecht Burgomaster Gaëtan Van Goidsenhoven will attend the service, which takes place at 2:30 p.m.
Anderlecht resident Patrice Braut was 31 years old when he died in the World Trade Center 10 years ago, together with almost 3,000 other victims.
He was working as a manager for the American insurance company Marsch & McLennan, and was on the 97th floor of the North Tower of the World Trade Center when a passenger plane crashed into the building. His remains have not been recovered until today.
Patrice Braut was living in Anderlecht when he moved to the U.S. in 1995. He also went to school in Anderlecht, in the Bracops-Lambert Atheneum. The school named its yearly prize for its best pupil after Patrice Braut.