Club Bruges emerge as the winners on "Super Sunday"
In football, the last 3 matches of the 7th round of play on Sunday opposed the teams that ended in the top 6 last season. For that reason, it was called "Super Sunday." Club Bruges beat Sporting Lokeren and took the lead in the top flight. In other action, Anderlecht downed AA Gent, climbing to second place in the rankings.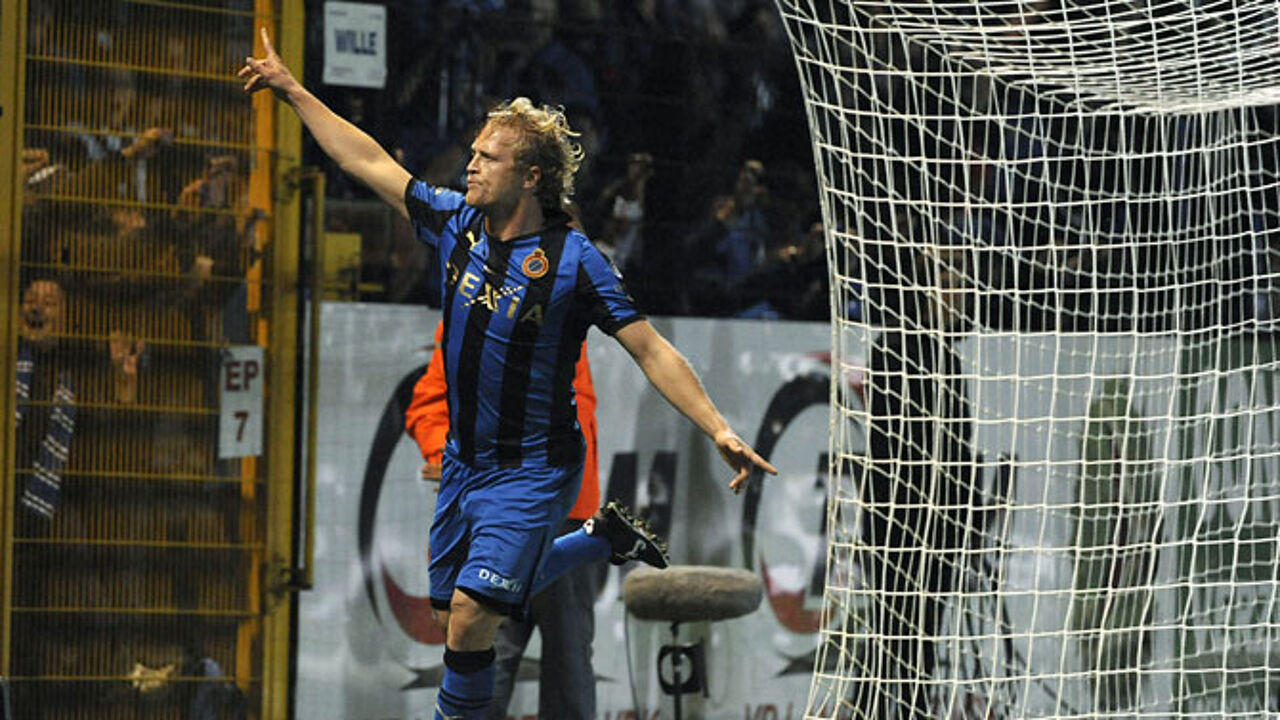 Club Bruges travelled to Lokeren (East Flanders). The match looked set to end in a draw (1-1), but substitute Björn Vleminckx (big photo) headed home the winner 10 minutes from time when Lokeren had been reduced to 10 men (final score: 1-2). The 3 points allowed Bruges to take the lead in the top flight, called the "Jupiler Pro League".
Earlier on Sunday, co-leaders AA Gent were beaten at home by Anderlecht. The match was decided after only 7 minutes when Argentina's Matias Suarez (photo) converted a penalty in two attempts: his shot was saved by Gent goalkeeper Bojan Jorgacevic, but Suarez was able to tip the ball in in the rebound.
AA Gent upped the pressure in the second half, but were not able equalise, also due to some top-notch saves by Anderlecht goalkeeper Silvio Proto (final score: 0-1).
Champions KRC Genk dispatched last season's runners-up Standard de Liège (3-0). Elyaniv Barda, Nadson and Belgian striker Jelle Vossen scored for Genk. The victory sends the Limburgers into the top 6.