Match interrupted due to racist chants
In football, the match between champions KRC Genk and Standard de Liège was stopped for 5 minutes. The referee, Jérôme Nzolo, took this decision due to racist chants by Genk fans. The match could continue, but Genk can expect a punishment after what happened in Sunday's match.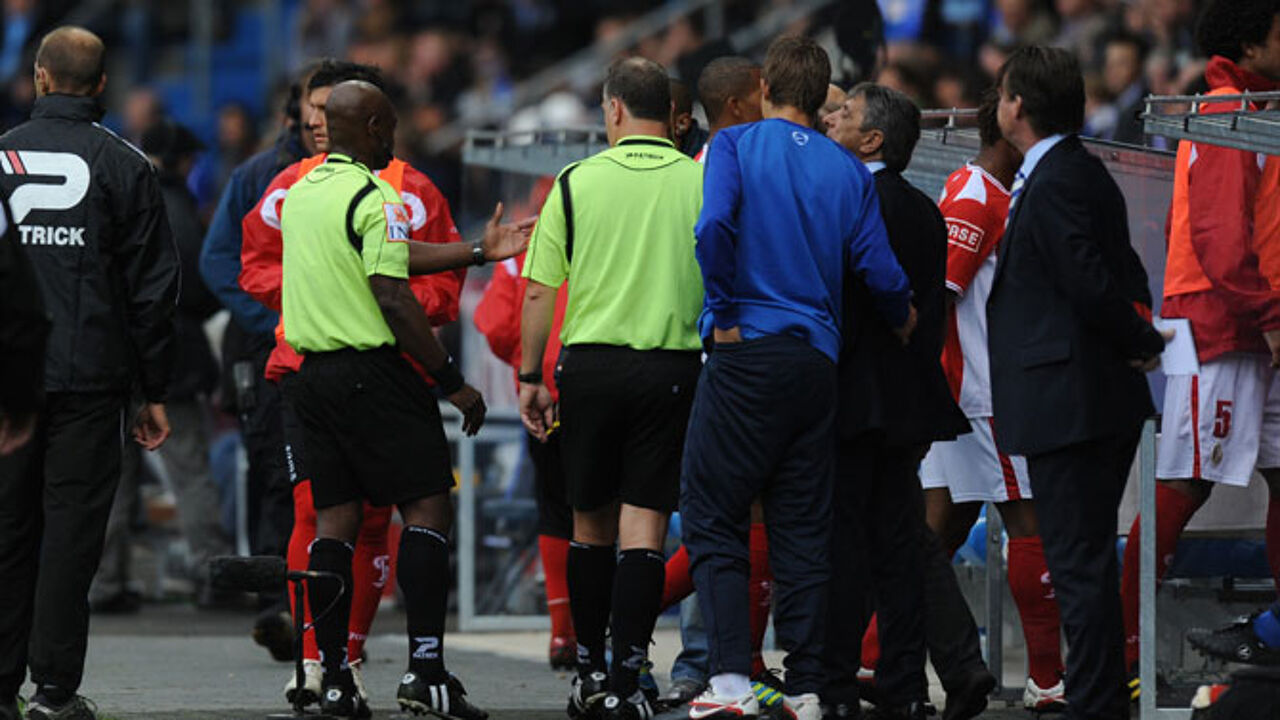 Mr Nzolo stopped play after 13 minutes. Genk fans were frustrated after a goal by their Israeli striker Elyaniv Barda had been disallowed. Their started hurling racist abuse at Standard de Liège's Francophone players.
When the fans were singing "Et les Wallons, c'est du caca" (Walloons are shit), Mr Nzolo first asked the stadium speaker to ask fans to stop this. However, this was of no avail and fans continued the racist chants. That's when Mr Nzolo decided to stop the match.
It's not the first time that a match was stopped after Flemish fans targeted Francophone players. Laurent Ciman, one of the Walloon-born players in the Standard team, told reporters that the chants were keeping him out of his concentration.
The Genk management was embarrassed by what happened and can expect sanctions imposed by the Belgian FA.