With or without the greens? And what about the FDF?
Negotiators are raising the pressure on Elio Di Rupo, who leads the political talks as formateur, to make decisions, rather sooner than later, about which parties will eventually be part of the new federal government. At the same time, it looks as if the Francophone liberals of MR will see their alliance with the radical Francophone party FDF come to an end.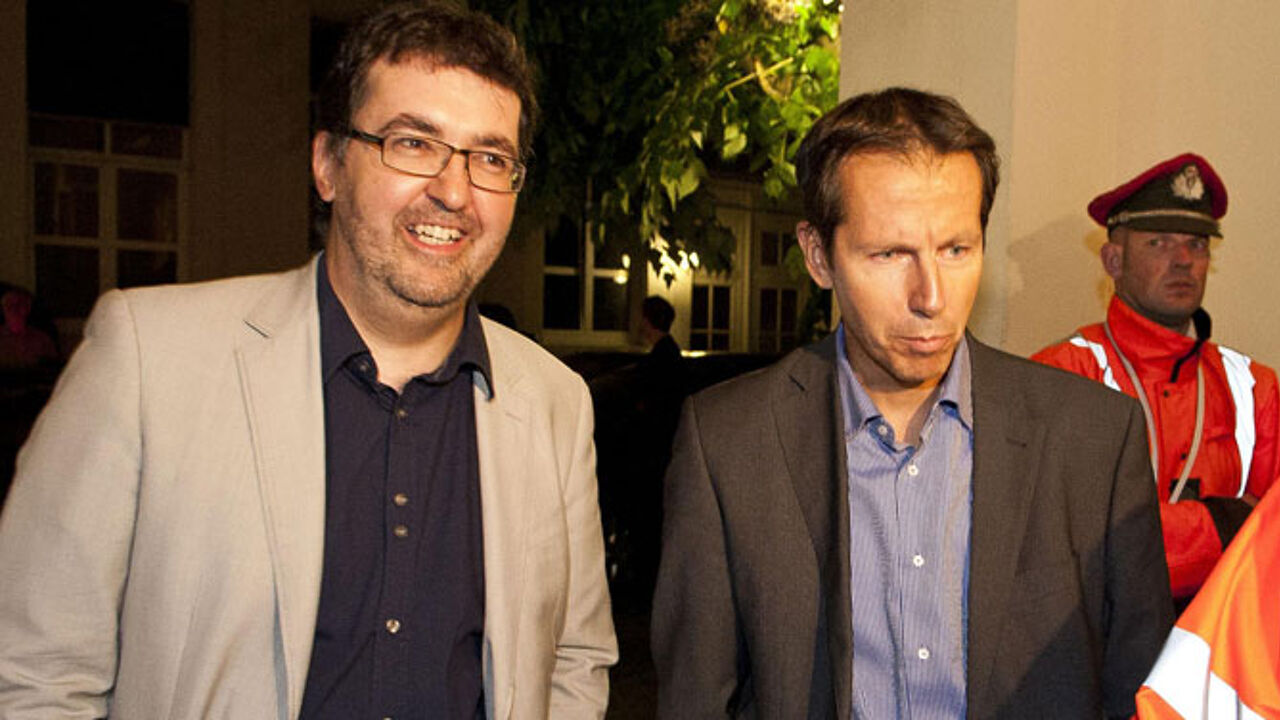 The 8 parties at the table now are the Flemish and Francophone Christian democrats, socialists, liberals and greens. On Sunday, Flemish liberal leader Alexander De Croo said in the current affairs TV show "De zevende dag" that "it is not necessary that all the parties which have negotiated a state reform, should be part of the coalition government later on."
Mr De Croo added: "You have to take as many parties as you actually need (to have the necessary majority in parliament). It's up to the formateur to make choices." It's a public secret that the liberals would prefer the greens to be kept out of a new government. It would make it easier for them to impose their liberal agenda when the social economic decisions have to be taken.
The greens (photo: Wouter Van Besien of Groen! and Michel Javaux of Ecolo) said that they are prepared to enter a new coalition government. It remains to be seen what Elio Di Rupo will decide. His left-leaning socialist party would have no objection against the greens being part of a new government, it is thought.
FDF/MR alliance: the end is near
Meanwhile, the gap between the FDF, which ispart of the MR, is widening. The FDF vigorously defends the interests of French-speakers in and around Brussels and cannot live with the compromise the Francophone liberals of the MR have reached on BHV (it's MR leader Charles Michel who is negotiating, while the FDF is not directly represented at the table).
Today, the MR party members almost unanimously expressed their support for the BHV deal, while the FDF members voted unanimously against during their (separate) weekly meeting on Monday. Olivier Maingain of the FDF has announced that "the right conclusions will be drawn next Sunday." The FDF is poised to break up its present alliance with the MR.
The breaking up of the two partners is not necessarily good news for the Flemish parties. It is expected that Charles Michel will take a tougher stand in the talks, arguing that he has already paid a high price for the deal on BHV. He could say that it is now his turn to see some of his demands met, either in social economic issues or in the discussion about cash for Brussels and the powers for the regions.