Refuse collectors cause traffic chaos
Spontaneous action by staff at the refuse collection service in the capital caused considerable disruption to traffic in Brussels on Thursday morning. The demonstrators are protesting against the transfer of refuse collection services from the regional authorities to the municipalities.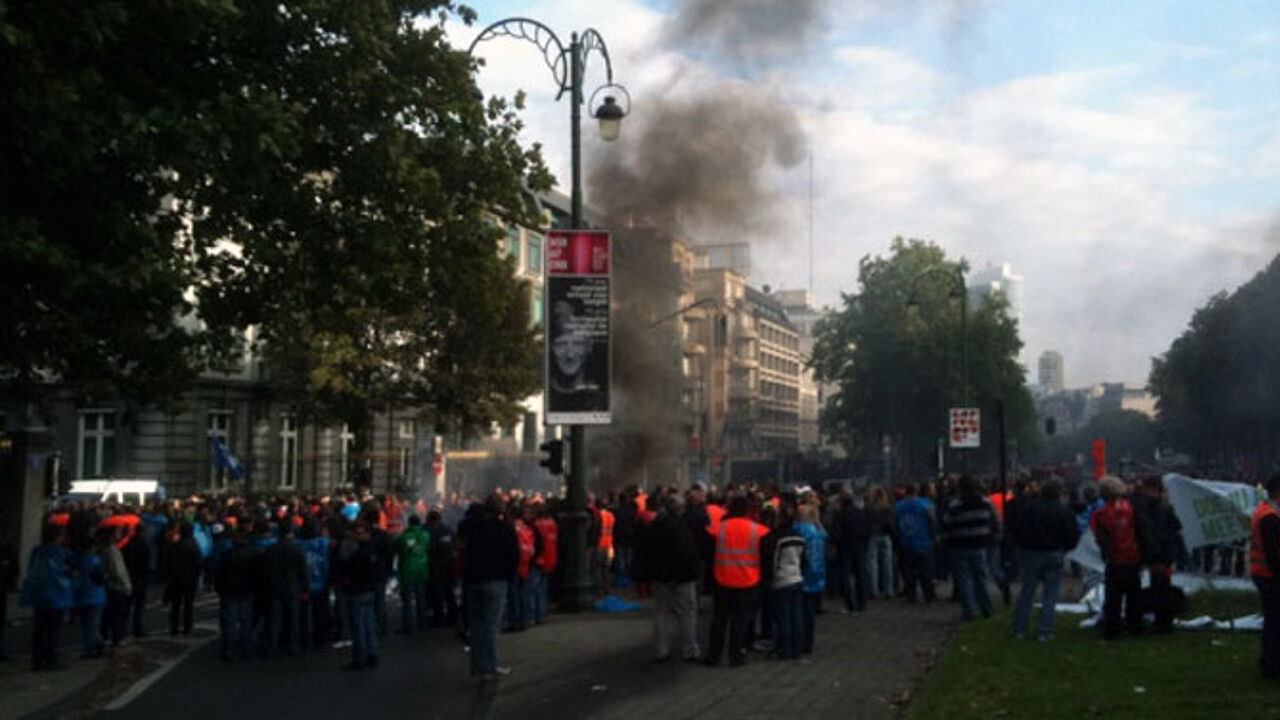 The transfer is part of the political deal reached as part of the government formation talks. Under the deal responsibility for keeping the streets of Brussels clean moves from the Region to the 19 municipalities. Employees of the refuse collection service that also does the street cleaning fear for their jobs.
Protesters lit fires at the exit of the Belliardstraat, one of the main thoroughfares leading in to the capital. Traffic got stuck in the tunnel that could only be used again once fire-fighters had put out the blaze.
Some 250 protesters also blockaded another major thoroughfare: the Wetstraat. The refuse collectors' protest is being felt as far out as the E411 motorway where traffic came to a standstill.
The protesters also headed for the office of the Brussels Prime Minister Charles Picqué (Francophone socialist). The building was pelted with eggs. Afterwards Mr Picqué met with a delegation of the protesters.
There will be no refuse collections across the Brussels Region today because of the strike.