Belgian girl only beaten by British opponent
Belgium's Jessy Druyts has clinched the silver medal in at the World Cycling Championships in Copenhagen, in Denmark. It's the first medal for Belgium in Copenhagen so far. Britain's Lucy Garner took the gold, with a Danish girl, Christina Siggaard, clinching the bronze. Jessy Druyts told reporters that despite being the best of the rest, she could have won.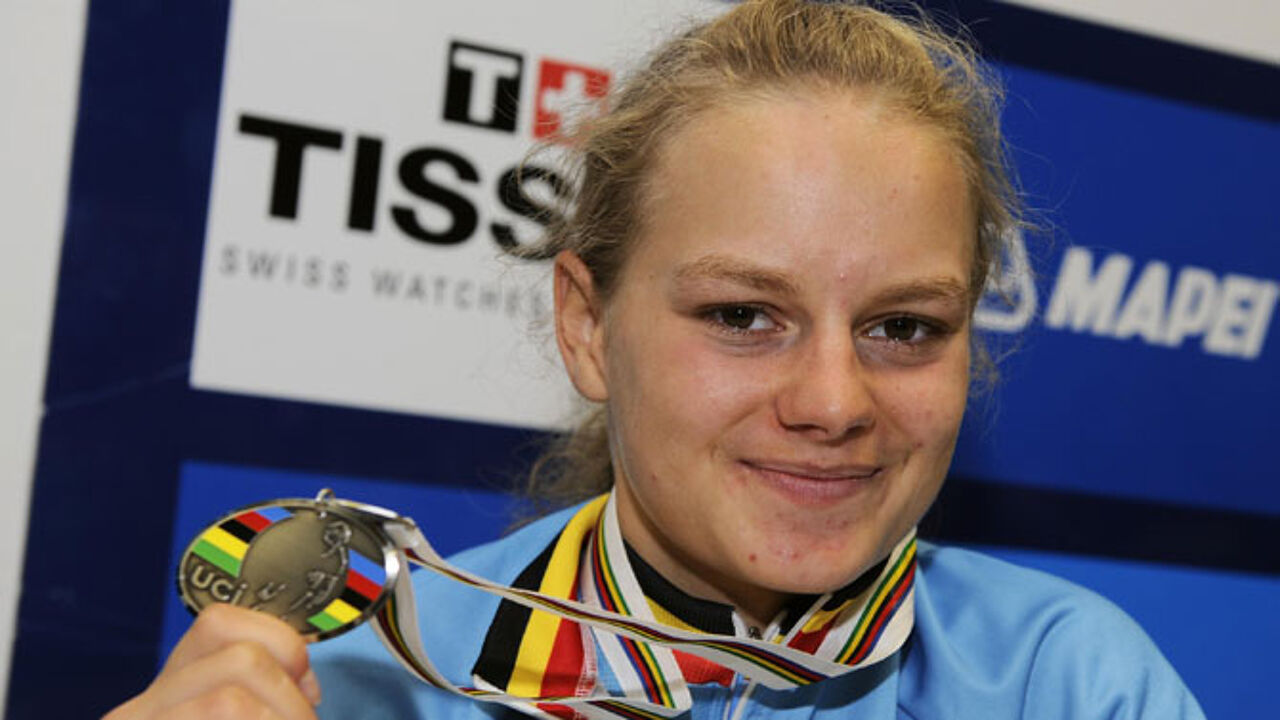 Jessy Druyts finished second in the girls' race in the junior category. In a bunch sprint, she was only beaten by Britain's Lucy Garner. The 17-year-old proved far too strong for the others in the slightly uphill finish.
Despite the clear British win - Garner even had the time to look behind her before crossing the finish line - Jessy Druyts claimed that she could have won if she hadn't been hampered by a technical problem. Druyts, a 17-year-old from Wilrijk (near Antwerp) could not change gears when the final sprint started as someone had hit her back wheel just before: "At first I thought "there goes my top-10 spot" but I persisted and took second place. If it hadn't happened, I would have won."