Emotional Ronald Janssen speaks in court
Ronald Janssen, who stands accused of triple murder before the Court of Assizes in Tongeren, was questioned by the judge for the first time during the trial. Contrary to what was expected, he did not behave like a cold-minded murderer, making an emotional impression and almost using the word "regrets."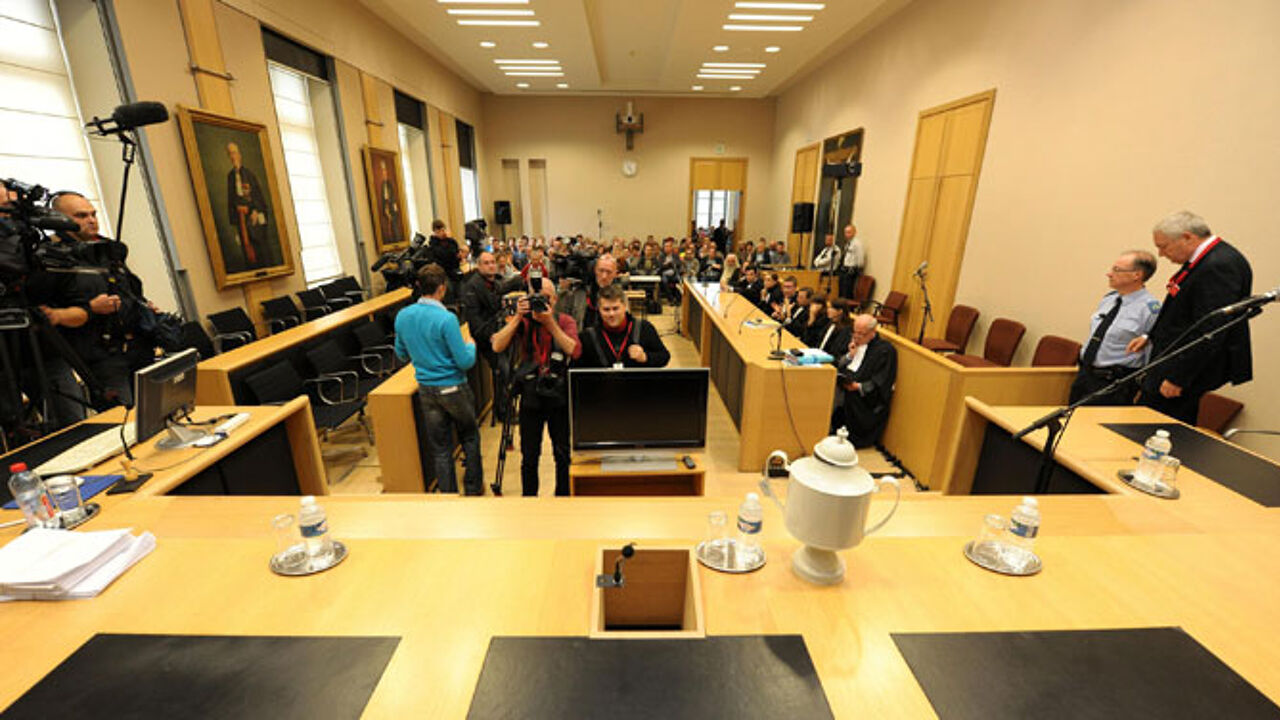 The trial started in Tongeren (Limburg province, archive photo) on Tuesday, but today was the actual start as the defendant was questioned for the first time in the court room.
Surprisingly, the Ronald Janssen showed a human face. Especially at the start, he was emotional, explains VRT reporter Philip Heymans who was in the court to witness the hearing.
"He was speaking with a broken voice and couldn't find the right words. He didn't use the word "regret", but suggested that he regrets what happened, by saying that "I can't remember all the things I've done. It's only when police apprehended me and carried out a house search, that I realised I had done these things. I had wiped everything out of my memory, but now I am being confronted with the past. I am a person with a double personality, somebody I am ashamed of. I am ashamed of what I did"", Philip Heymans was quoting Ronald Janssen on VRT radio.
Ronald Janssen said that he wiped out the past because the facts were too gruesome. "I hid it inside myself. Not because the facts didn't mean anything, but because they were too horrible."
Hard and emotional times for the victims' relatives
Ronald Janssen stands accused of a triple murder. The jury will not have to worry whether or not he is guilty. He has already confessed that four years ago he abducted and murdered Annick Van Uytsel, an 18-year-old student who was riding home from a party.
Janssen has also admitted shooting dead his 18-year-old neighbour Shana Appeltans and her 21-year-old boyfriend Kevin Paulus on the night of 1 January 2010. The neighbours had repeatedly rowed in the past about anti-social behaviour.
However, the trial could shed more light on how the police operation was being held. It's also important for the families and friends of the victims. They hope to find out more about Janssen's actual motives and to come to terms with what happened.