Fleming takes silver in Copenhagen
The Fleming Martijn Degreve has scooped the silver medal in the road race for juniors (boys) at this year's Cycling World Championships in the Danish capital Copenhagen. The 18-year-old took second place in an exciting climax to the race after some excellent work from his Belgian teammates. Only France's Pierre-Henri Lecuisinier was quicker.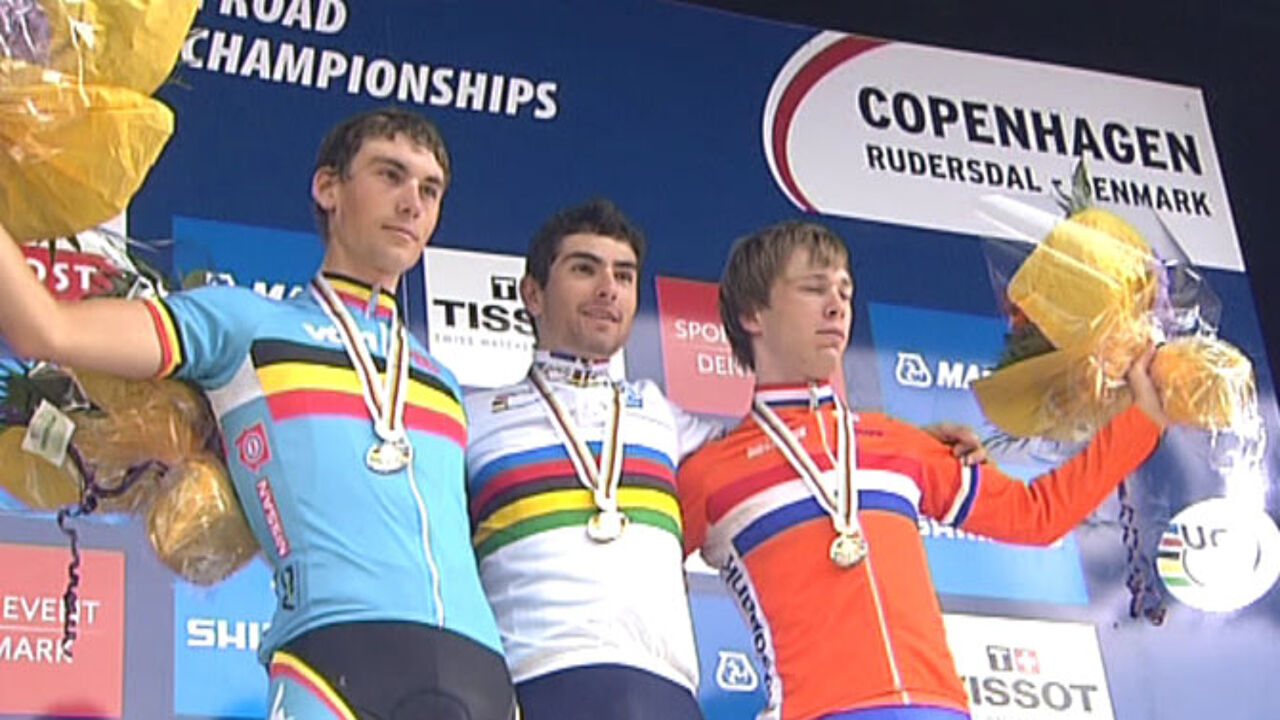 The Belgians controlled the race from start to finish. The Belgian Champion Daan Myngheer led the race for a long time together with Frenchman Alexis Gougeard.
Later in the race the leading group was made up of six riders, including the Belgians Degreve and Rob Leemans.
Leemans broke free and led until he was caught by three riders in the final metres of the race. The European Champion Lecuisinier was clearly faster that than Degreve. The Netherlands' Steven Lammertink came in third.
This is Belgium's second medal of the World Championships. Jessy Druyts took silver in the girls' junior road race on Friday.