Kris Peeters: "We shouldn't be afraid to grow"
The Flemish Prime Minister Kris Peeters (Christian democrat) has delivered his speech at the start of the Flemish parliamentary year. In his State of the Union, called the "September Declaration" he pressed for more bravery. "We should have the courage to continue growing." The Flemish PM kept a low profile where the state reform is concerned.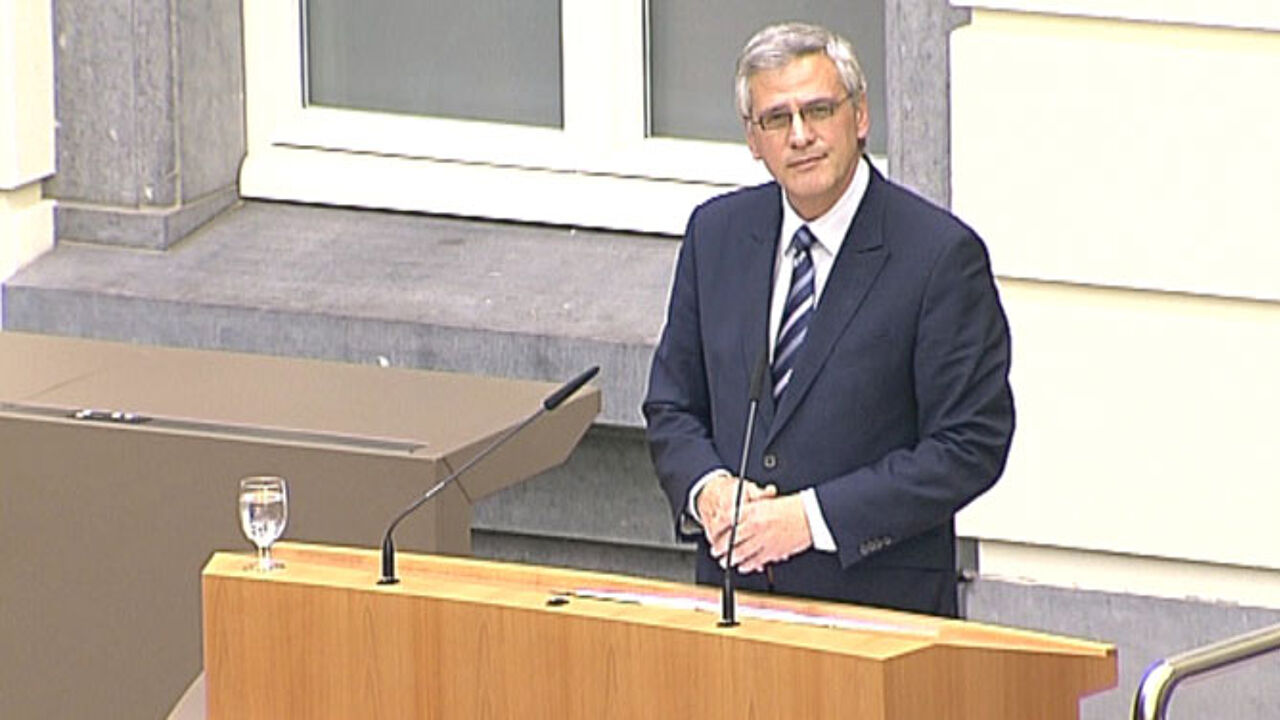 The September Declaration (Septemberverklaring) is the annual speech of the Flemish PM which marks the start of the parliamentary year. Since 1996, it is held on the fourth Monday of September. The address allows the PM to outline the situation of his region and to announce where his priorities will be.
Mr Peeters kicked off his speech with the Flemish economy. He pointed to a growth of 2.6 percent in 2011. "That sums up the economic recovery in Flanders during the past year", he said.
Mr Peeters called the growth "spectacular" and wants to avoid that a summer of uncertainty on the financial markets will end up in a recession next winter. Mr Peeters called this "the political challenge of the upcoming political year."
Room for new policy choices
"We should have the bravery to grow even more. Things are going well in Flanders, but we need the courage to make even more progress", Mr Peeters continued.
He added that the Flemish government laid the basis for this with the difficult and painful austerity measures of the past two years. "The 2012 budget will be balanced as a result. In Belgium, only Flanders has managed this."
A key role for innovation
Mr Peeters continued with good news. "And there is more. Next year, we have 230 million euros for new policies. This will go to areas like social care, families and education, innovation and infrastructure, employment and welfare."
60 million euros have been earmarked for innovation. "We want to invest in top scientists, in the innovation power of our companies and in scienticif research. This should allow us to meet the challenges society is facing today."
State reform: wait and see
Mr Peeters did not make any strong statements on the political talks held by the 8 party leaders, who are discussing a state reform and the terms under which a new federal coalition government can be formed. Flanders is not prepared to make any financial contributions to make the federal budget fit.
However, Mr Peeters told lawmakers that he first wants to see the whole text on the compromise on the new financing laws. He also pointed to the fact that the transfers of powers have not all been decided yet. And even if there is a complete deal, we still have to wait and see whether everyone will follow the promises that were made, he concluded.