Footballers injured in street race
The Club Brugge players Daan Van Gijseghem and Sven Dhoest have been injured after Van Gijseghem used his car in a street race in the West Flemish town of Roeselare on Tuesday evening. 23-year-old Van Ghijsegem's Mercedes was written off in the accident. The judicial authorities have confirmed that the footballer had been drinking.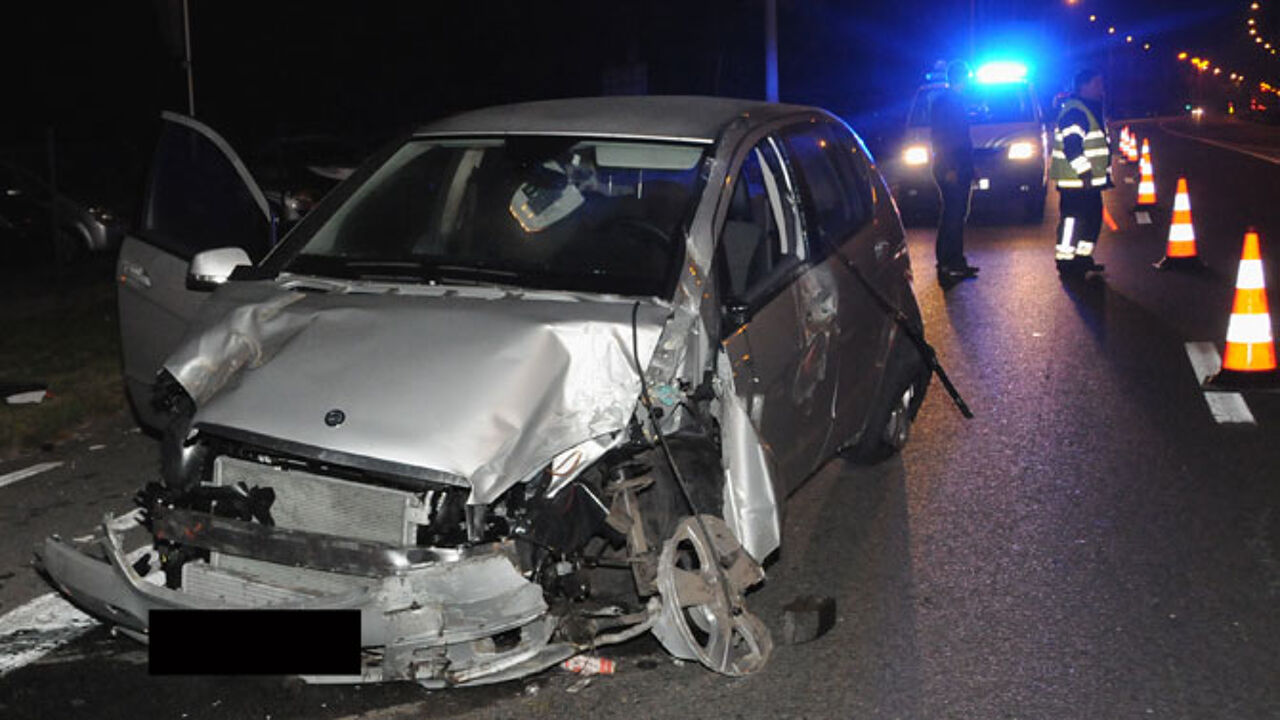 The accident happened on the Rijksweg in Roeselare.
Daan Van Gijsghem lost control of his vehicle before it crashed at speed into a lamppost.
Van Gijseghem was taken to hospital with neck and back pains, but was discharged this morning.
The Kortrijk (West Flanders) judicial authorities said in a statement that they suspect that the cause of the accident was poor overtaking during a street race.
Daan Van Gijseghem will have to do without his driving licence for the next two weeks.
Meanwhile, Sven Dhoest only sustained superficial injuries in the crash. The reserve keeper was able to board the plan for Portugal on Wednesday morning.
Club Brugge will take on Sporting Braga in the Europa League on Thursday evening.