Leuven University does u-turn on e-learning
The Catholic University of Leuven has withdrawn its request to student of over-subscribed courses to follow half of their lectures via e-learning. Students were asked only to attend lectures on alternate weeks in order to find a solution for overcrowded auditoria. This led to a stream of protest from students and their parents.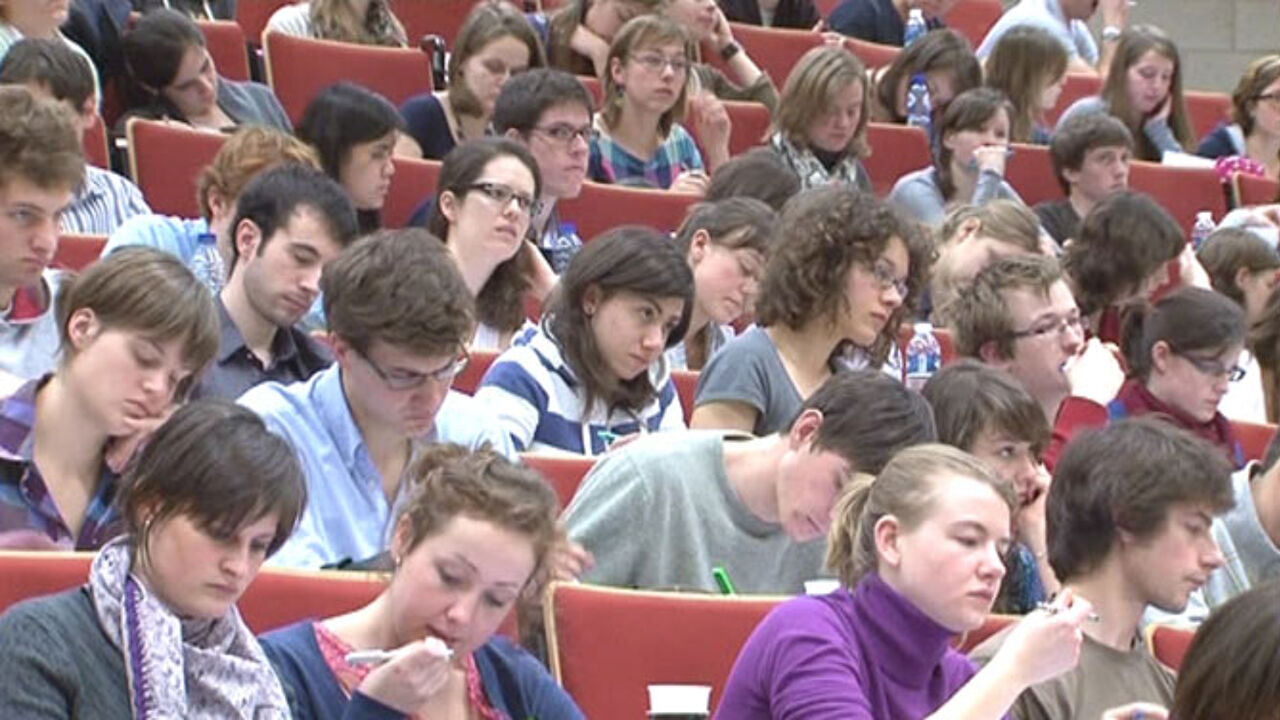 The father of one student contacted the media after his daughter had told him of the university's request.
The university had asked first year students of political and social sciences and media studies to only attend certain lectures on alternate weeks during the early part of the academic year.
The number of students enrolled for the first year of the bachelor degree course in these subjects is simply so great that they can't all fit in the auditorium at the same time.
The idea was to allow the students of media studies to attend lectures one week and the students of political and social sciences the other.
The students could follow the lectures they were unable to attend through e-learning. The lecture would be recorded and broadcast over the internet.
School of Social Sciences Katlijn Malfliet says that this was only ever going to be a temporary measure. Ms Malfliet added that Louvain-La-Neuve in Wallonia already has used this system successfully.
However, the student association Politika whose members were to have been affected by the proposals, disagrees. Politika says that e-learning means that students lose the social aspect of attending lectures, as they would have no contact with their lecturers or fellow students.
The association recognises that a solution needs to be found, but argues that Leuven University's proposals were "the easy option".
The university has now come up with an alternative solution and will make extra auditorium capacity available so that all students that wish to attend class can.