Pukkelpop tragedy granted disaster status
The Interior Minister Annemie Turtelboom (Flemish liberal) has announced that the federal cabinet has granted disaster status to last month's tragedy at the Pukkelpop rock festival in Limburg province.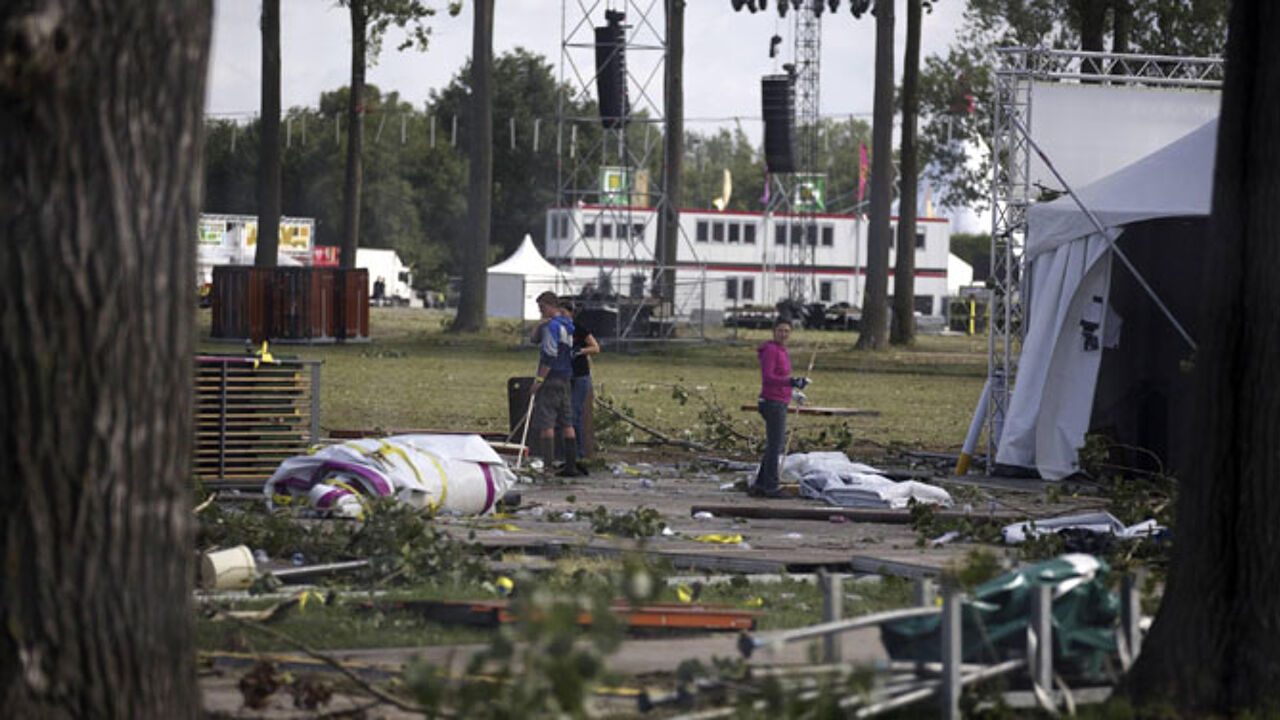 Five people were killed and dozens injured when a marquee collapsed during a storm on the first day of the festival on 18 August.
In addition to those killed and injured, many more festival-goers suffered material loss, such as damage to their tents or clothing.
The granting of disaster status means that they will be able to file a compensation claim with the Federal Disaster Fund. However, they will only be able to do so for losses that are not covered by the festival organiser's fire insurance policy.
The organisers of the festival will now also be able to file a claim, as will the fruit farmers whose crops were damaged by the high winds, torrential rain and huge hail stones that were unleashed by the storm.
This will be more difficult for festival-goers as only those with losses amounting to more than 250 Euro will be eligible for compensation.
Claimants must also provide detailed documentary evidence of their losses.