Hottest start to October since records began
Temperatures in Belgium climbed to 27.9 degrees Celsius today. This is a record temperature for any 1 October since records began, and it is 90 years ago that we had such a hot spell late in September and at the start of October. The excellent weather attracted a large number of tourists to the beach, but is also affecting air quality.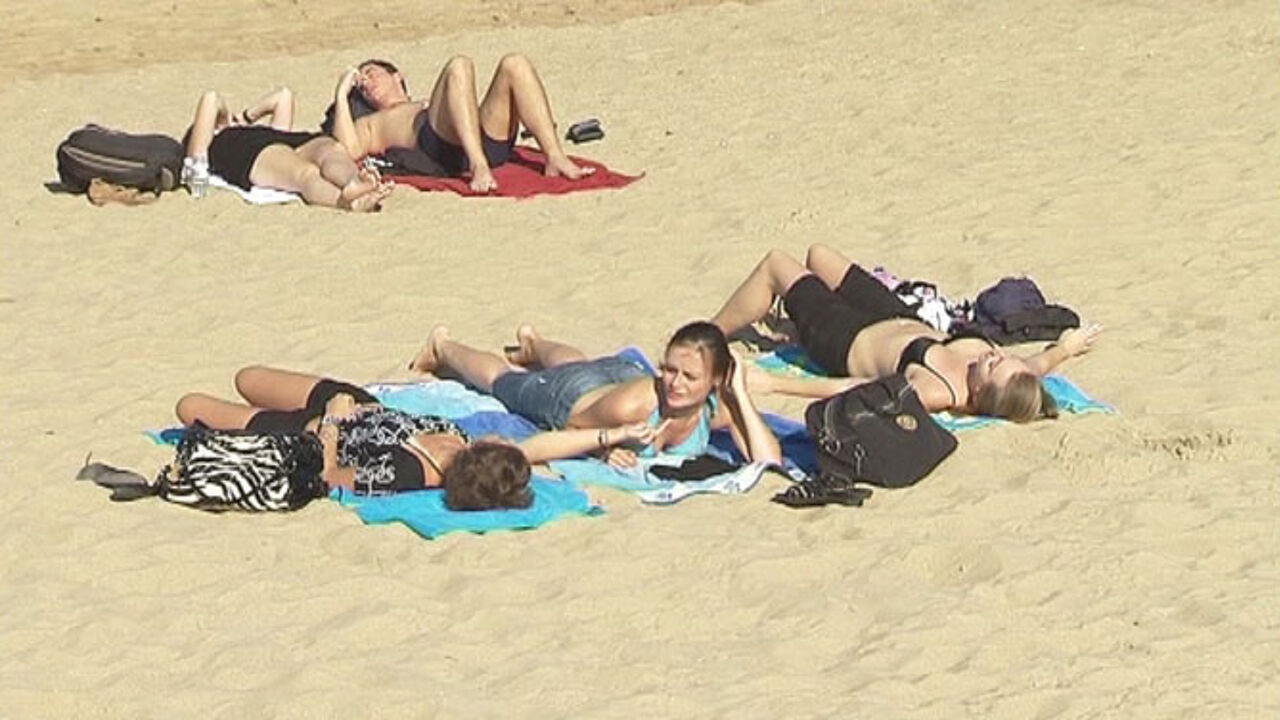 "These are summer temperatures we are talking about", explains the VRT's weather presenter Frank Deboosere.
The highest temperature was recorded in Chièvres (Hainaut province) and was 27.9 degrees Celsius (82.2 Fahrenheit). At 5 p.m., this was the hottest spot in Belgium. The normal maximum temperature today would be 17 degrees Celsius.
In Ukkel, temperatures climbed to 26.8 degrees Celsius. This just beat the previous mark since records began in Ukkel some 180 years ago. The previous record of 26.7 degrees goes back to 1940.
The hot spell, which started 8 days ago, is not a record. "In 1921, we even had warmer weather", Frank Deboosere explains. "That year was a real disaster: it was particularly dry then (which cannot be said of this summer)." The statistics collected by the Belgian Met Office apply to the weather station in Ukkel (Brussels) and started in 1833.
The fine weather makes up for the poor months of July, August and (a large part of) September. It reminds us of the exceptional dry and hot spell in spring and early summer this year.
The excellent weather should last until Monday or Tuesday, when the high pressure area is moving southwards and strong westerly winds are expected to blow the heat away.
Due the lack of wind, the quality of the air has dropped significantly. The presence of so-called black carbon in the air - partly due to the pollution by diesel cars - has seen a sharp rise. 
September sun beats July and August
The past month of September was warmer than usual. The average maximum temperature was 21.2 degrees Celsius, compared to 19 degrees on average since records began. There was a lot of sun: September had a total of 173 hours of sunshine, where 143 hours are normal. This means that we even had more sunshine in September than in the months of July (140 hours) and August (145 hours) despite the days becoming a lot shorter.