Smoking ban: more violations outside office hours
New figures collected by federal health inspectors show that the smoking ban is being flouted in 20 percent of Belgium's pubs and cafés outside office hours and during weekends. The statistics were published by Het Nieuwsblad.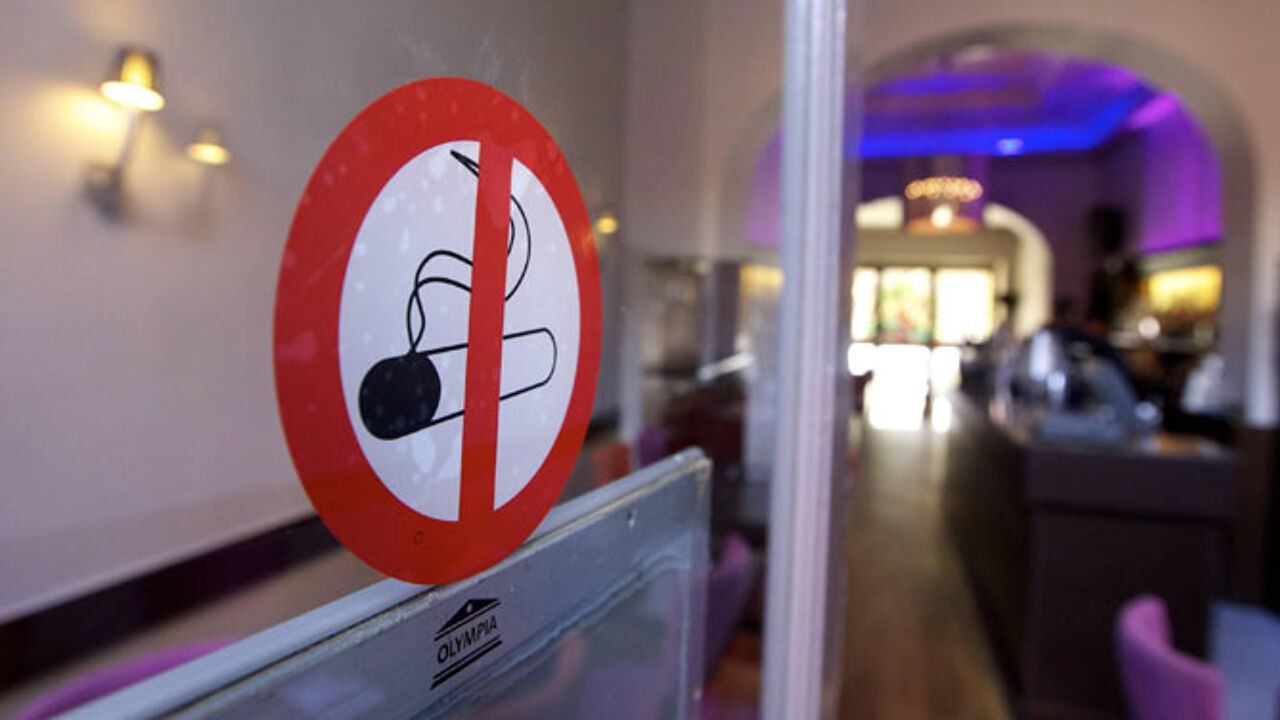 A general smoking ban applies to all restaurants, pubs and cafés in Belgium since 1 July. Until the end of August, those caught violating the rules only received a warning, but since the beginning of last month they have received fines.
In September, 325 businesses were checked outside office hours. In as many 65 pubs, there were ashtrays on the table or people were caught smoking. Not only pub landlords are risking a fine, also the members of the public who are found lighting up inside. In September, 36 smokers received a 150 euro fine.
"It's often older people breaking the rules"
Paul Van den Meersche of the Federal Health Department says that it's often older pub visitors who are found breaking the rules. "We see that young people are following the ban better. We sent an inspection team to the city of Ghent at the start of the academic year and held a whole number of checks downtown. We never found the students violating the ban."
The new figure is striking, as earlier reports were talking about 97 percent of the pubs complying with the rules. However, since September health inspectors carried out more checks outside office hours, especially during the night. "Apparently, a lot of landlords and pub visitors think that the inspection teams have gone home by then, and smoke a cigarette", explains Paul Van den Meersche.