Did police use excessive violence against the Indignados?
Several dozen Spaniards who have come to Brussels to protest against the policies of the European Union were detained in the Brussels borough of Koekelberg on Saturday night. The Spaniards form part of the movement of Indignados or Indignant people that camped out on Spanish plazas in May.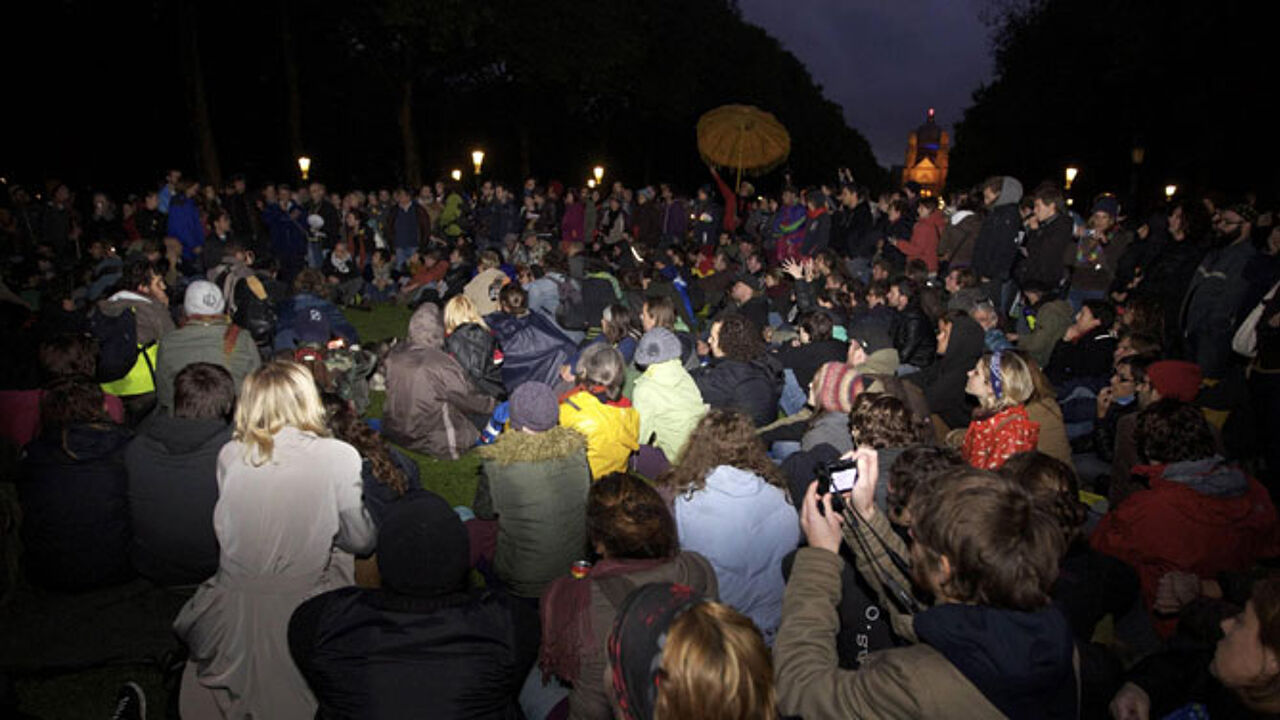 The protesters support a different world economic order and had made their way to Brussels on foot to take their message to the European Union.
They arrived in Koekelberg on Saturday. The local mayor had banned any camping out in the Elisabeth Park near Koekelberg Basilica. Most of the Spaniards, who have also been joined by people from across Europe, spent the night in university buildings in the neighbourhood.
A hard core of demonstrators ignored the mayor's ban and refused to budge. Demonstrators say that the police used excessive violence. Damien, one of the Indignados, told VRT News: "I fear some girls were hit by the police."
In all some 48 people are believed to have been detained.
The Indignados plan debates all through next week culminating in a demonstration in the European District next Saturday.