Endgame for Dexia Group in Brussels today
The Prime Minister, Yves Leterme (Flemish Christian democrat), is meeting his French counterpart François Fillon on Sunday in an attempt to strike a deal on the future of the ailing Dexia banking group before the markets open on Monday.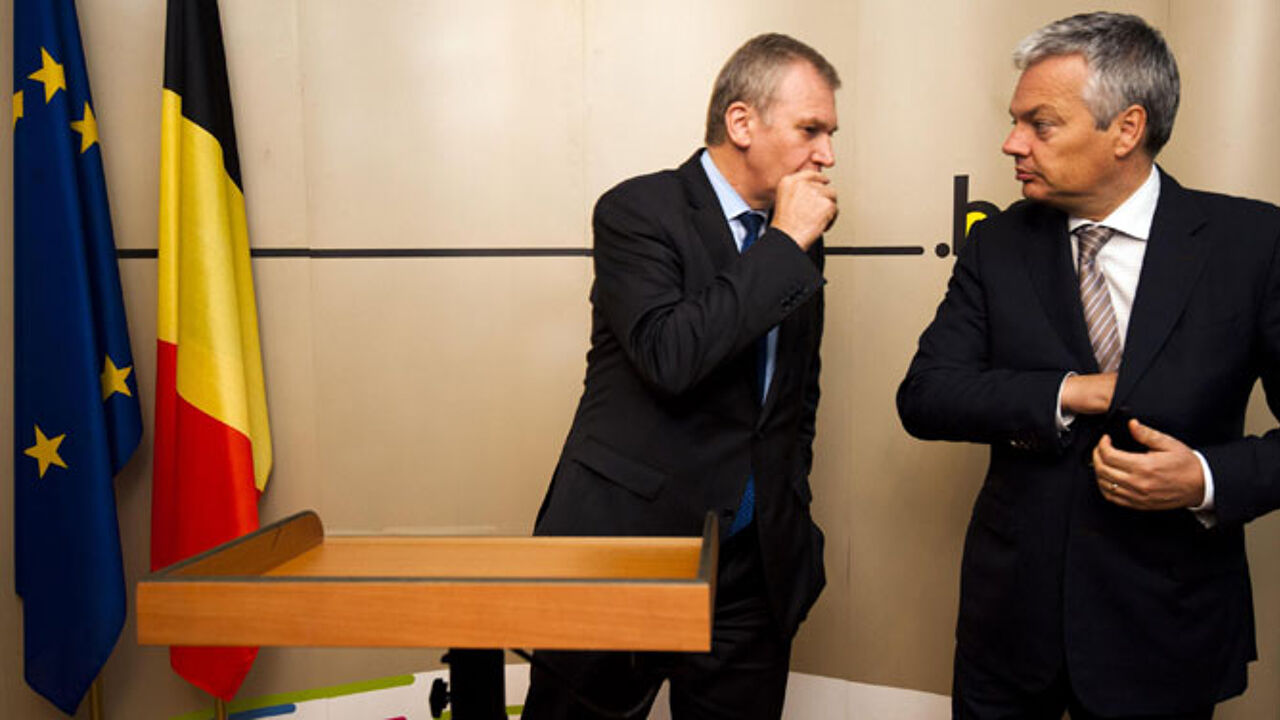 Dexia has been experiencing increasing difficulty raising cash and is exposed to Greek debt.
The Belgian authorities have decided that they want to purchase the Belgian part of the group to maintain Dexia high street operations in this country. PM Leterme: "We must do more and strengthen the Belgian state's position in Dexia Bank Belgium."
The French Premier and French Finance Minister François Baroin are in Brussels for talks with the Belgian Government. At issue is how much Belgium and France will have to pay to acquire Dexia's Belgian and French banking operations. They will also have to settle how much each country will contribute towards the guarantee for the Dexia Bad Bank that is being created to accommodate bad loans.
PM Leterme stressed that the talks had been well prepared and that he had received a good mandate for the government. Still at issue is the share that Belgium's regions, Flanders, Wallonia and Brussels, will hold in the new bank. The three regions are currently major Dexia shareholders. The place of the Municipal Holding that represents the stake that Belgian municipalities hold in the group also has to be established. Belgium's municipalities are worried that their share could become worthless. Dexia is a merger of the two Belgian and French banks that provided funds for local authorities.
PM Leterme says that his ambition is a "fundamental and credible solution for the Dexia Group and Dexia Bank Belgium by Monday morning."