PM Leterme: "We paid a fair price for Dexia"
The Belgian Premier Yves Leterme (Flemish Christian democrat), the French Premier François Fillon and representatives of the Luxembourg Government have reached agreement on the dismantlement of the Dexia banking group.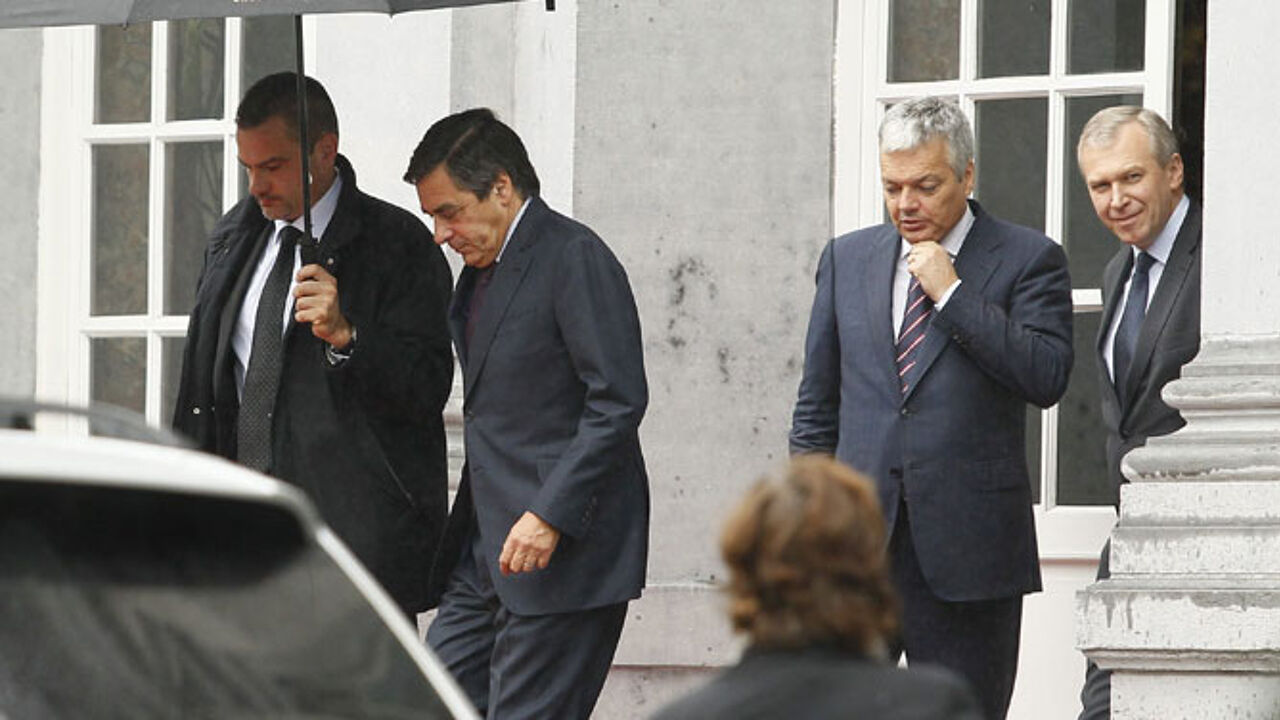 The three parties are putting the accord to the Dexia board at a meeting in Brussels that started at 3 PM.
In a press communiqué Mr Leterme says that during a meeting on Sunday afternoon the governments of Belgium, France and Luxembourg confirmed their solidarity in the search for a solution to guarantee Dexia's future: "The governments are giving their full support to the proposals formulated by the management of the group."
Speaking after the deal was struck Prime Minister Leterme said that the agreement with the French and Luxembourg Governments fully met the objectives of the Belgian Government. It is understood that Dexia Bank Belgium will now become a Belgian state-owned bank.
Mr Leterme insisted that Belgium was paying a fair price for the bank: "Last year the bank made a pre-tax profit worth several hundreds of millions of euros. It's on the basis of this performance that the price was set."
The deal with the French and the Grand-Duchy was achieved surprisingly quickly and after a meeting that only lasted two hours. Belgian Finance Minister Didier Reynders (Francophone liberal) acknowledged that behind the scenes talks had been underway with the French for four weeks adding it was only normal that the two Prime Ministers had the final say.
Speaking earlier in the day on VRT television Mr Leterme said that the Belgian Government had the intention of purchasing Dexia's Belgian subsidiary. The Premier, however, insisted that the operation should not add too much to Belgium's state debt. Mr Leterme believes the operation could be settled for between 3.5 and 4 billion euros, while French sources think Belgium will have to fork out double that.
Belgium is prepared to purchase Dexia Bank Belgium as long as it does not weigh too heavily on the budget deficit.
Mr Leterme: "Our aim is to remove Dexia Bank Belgium that is a profitable bank from the tangle that exists at the moment and to secure it so that it can function properly thanks to the efforts of its thousands of staff."
"What we need to do is provide continuity to safeguard people's savings. In this way not a single Belgian will lose but one euro cent on his or her account."
Guaranteeing Dexia's Bad Bank that will accommodate the group's bad loans could mean providing a guarantee worth 100 billion euros. Belgian shareholders make up 63% of the whole, but Belgium hopes to get away with a 60/40 deal with the French.