"Eurozone crisis finished off Dexia" says ex PM
Dexia President, the former Belgian Premier Jean-Luc Dehaene, and Dexia's CEO, Pierre Mariani, have said that their policies are not to blame for the near-collapse of the group that has now had to be rescued by three Eurozone countries.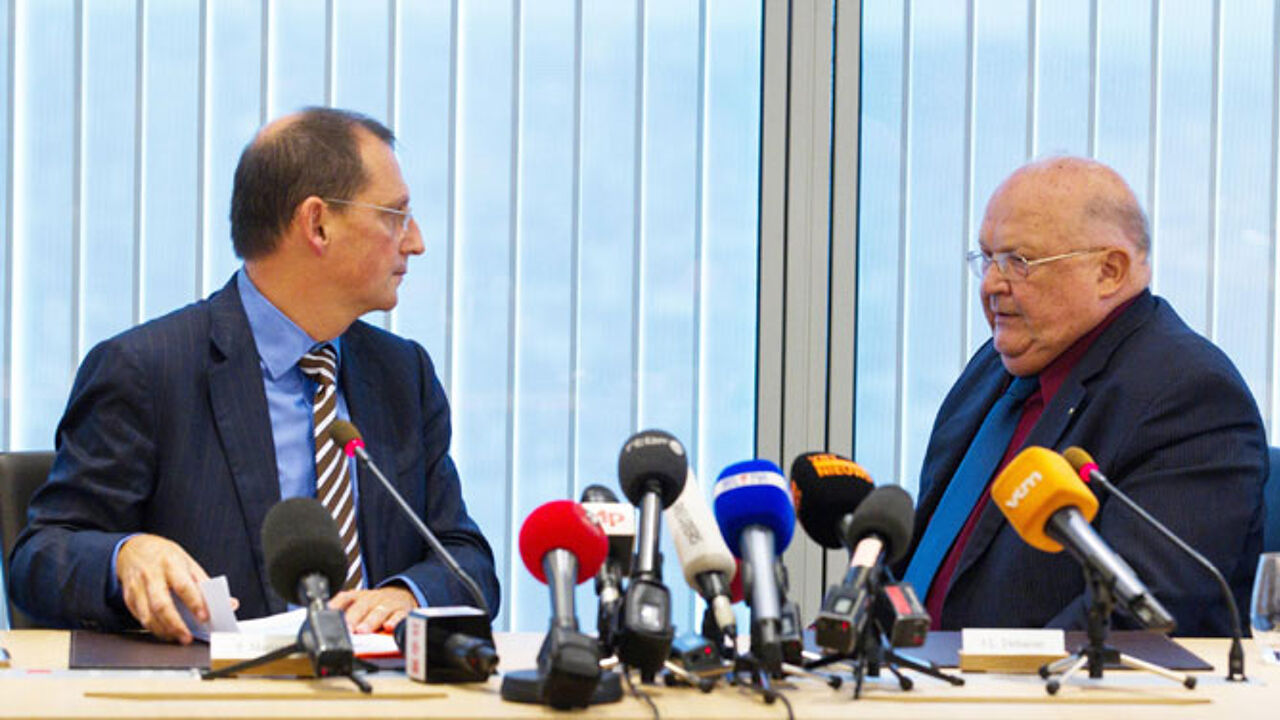 Mr Dehaene and M. Mariani say that the banking group is the victim of the present crisis in the Eurozone. The former Belgian Prime Minister has now also resigned as Dexia President.
A subdued Jean-Luc Dehaene at a news conference in Brussels on Monday: "When we started at the helm of Dexia in 2008 we encountered a serious inheritance."
This was the first occasion at which the bank was rescued.
"We immediately saw the seriousness of the situation and knew that it would be a difficult challenge. This being said, Dexia was now well on the way to addressing the problems from the past."
Pierre Mariani too defends his actions: "The bank is the victim of an extreme crisis".
Dexia holds a large number of state bonds including Greek, Spanish and Italian government bonds.
Mr Dehaene: "Without the Eurocrisis Dexia's restructuring would have been a successful operation."
Events ruled otherwise and the Belgian Government had no alternative but to nationalise retail operations here.
Quizzed about his position the former Belgian Premier said that he had never asked for the job. Speaking before his resignation was announced Mr Dehaene added: "The person who puts somebody else here can count on a bouquet of flowers."