"We're guaranteeing junk chiefly made in France"
Across the board editorialists are particularly severe in their verdict on the Belgian Government's resolution of the Dexia crisis. They acknowledge that the government didn't have a choice, but point to the cost to the taxpayer.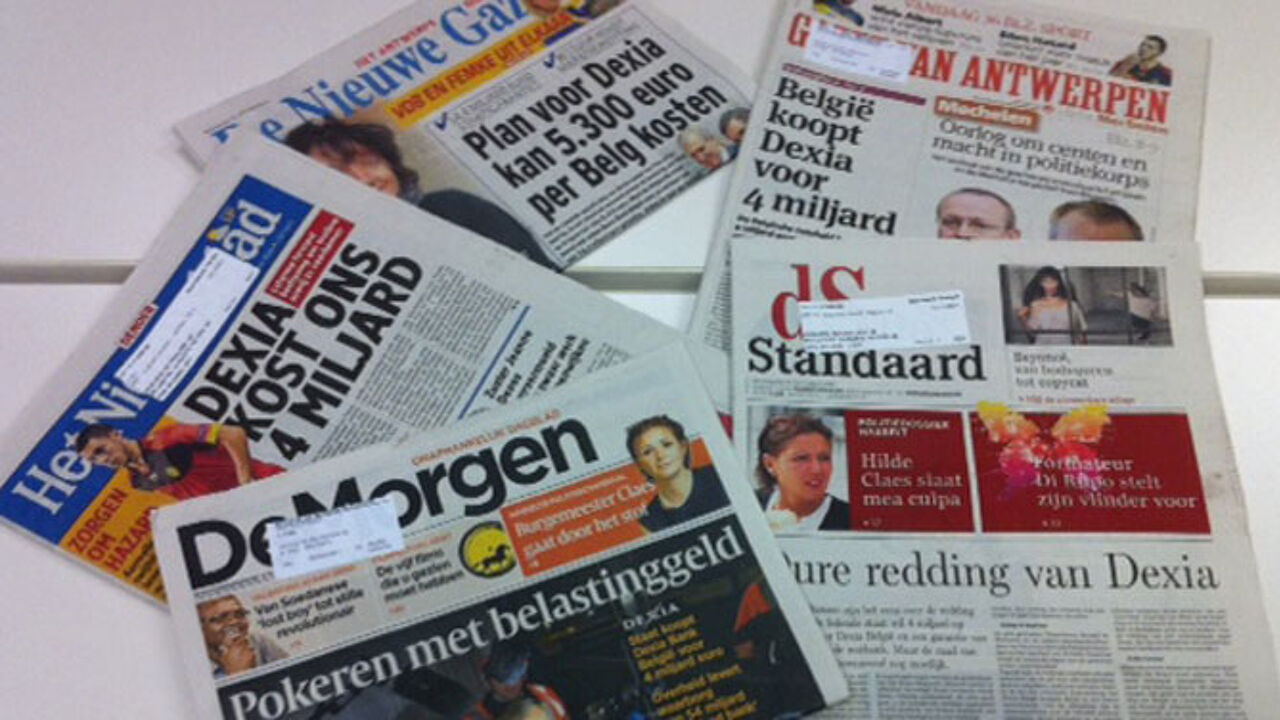 Het Nieuwsblad thunders: "Let nobody believe that this will not cost any money. Taxpayers again have to foot the bill for mistakes by a handful of well-paid bankers."
De Standaard: "In contrast with what Mr Leterme wants us to believe in the first place becoming Dexia's shareholder will cost us money." The daily also insists that proper legal checks now need to be put in place: "Dexia's second virtual bankruptcy in three years means that the sector is unable to clean itself up."
Het Laatste Nieuws blames the second government rescue of a major bank on the fact that the banks were allowed to become too big in comparison to the size of our economy: "They were also badly led by CEOs who took risks that no sane person would ever take. The authorities must now impose strict rules on the banks."
De Tijd has calculator to hand: "It's all bad news and in particular for the taxpayer. We're guaranteeing Dexia's bad operations to the tune of 5,000 euros per Belgian. Belgians are guaranteeing junk that was chiefly created in France."
"Without the guarantee the Bad Bank would go bankrupt. Dexia could then be responsible for a much larger banking crisis comparable to the Lehman bankruptcy in 2008."