Coast tram derails at Nieuwpoort: 31 injured
An incident with a tram on the Flemish Coast has left two people badly injured. 29 people sustained minor injuries. The tram too was badly damaged.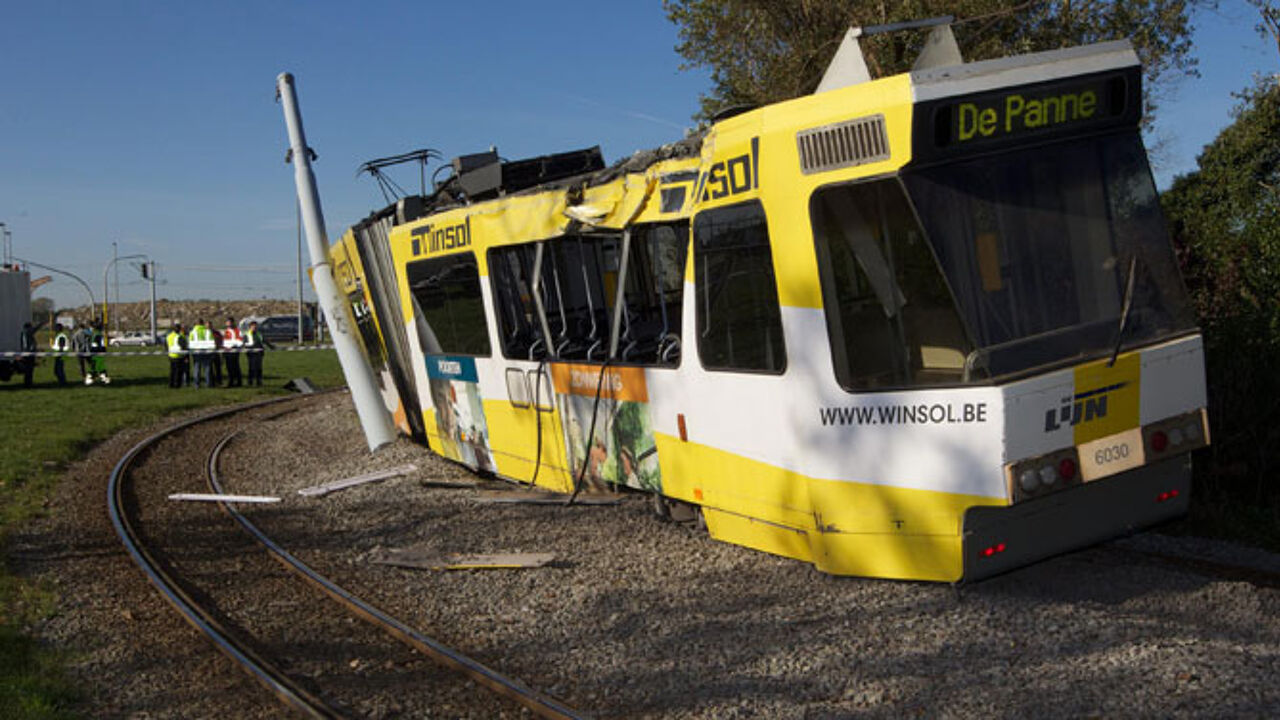 The tram was making the trip from the leading seaside resort Ostend to De Panne when it derailed in a bend while entering the town of Nieuwpoort. The nose of the tram crashed into a pole.
The tram driver was not hurt. None of the injured is in any life-threatening condition. The cause of the accident is unclear. Excessive speed or a problem with the rails are the most likely causes.
Tram services will probably be suspended between Westende (Middelkerke) and Nieuwpoort until Saturday afternoon. Passengers will have to take a bus.
Some 100 people were on board the tram when it crashed.