Brussels policeman kicks Greek activist
A police officer from the Brussels North Local Police Service has been suspended after he was filmed kicking a Greek woman. The woman was taking part in a demonstration held by the Indignados, a Spanish group that organises peaceful protests to call for political change.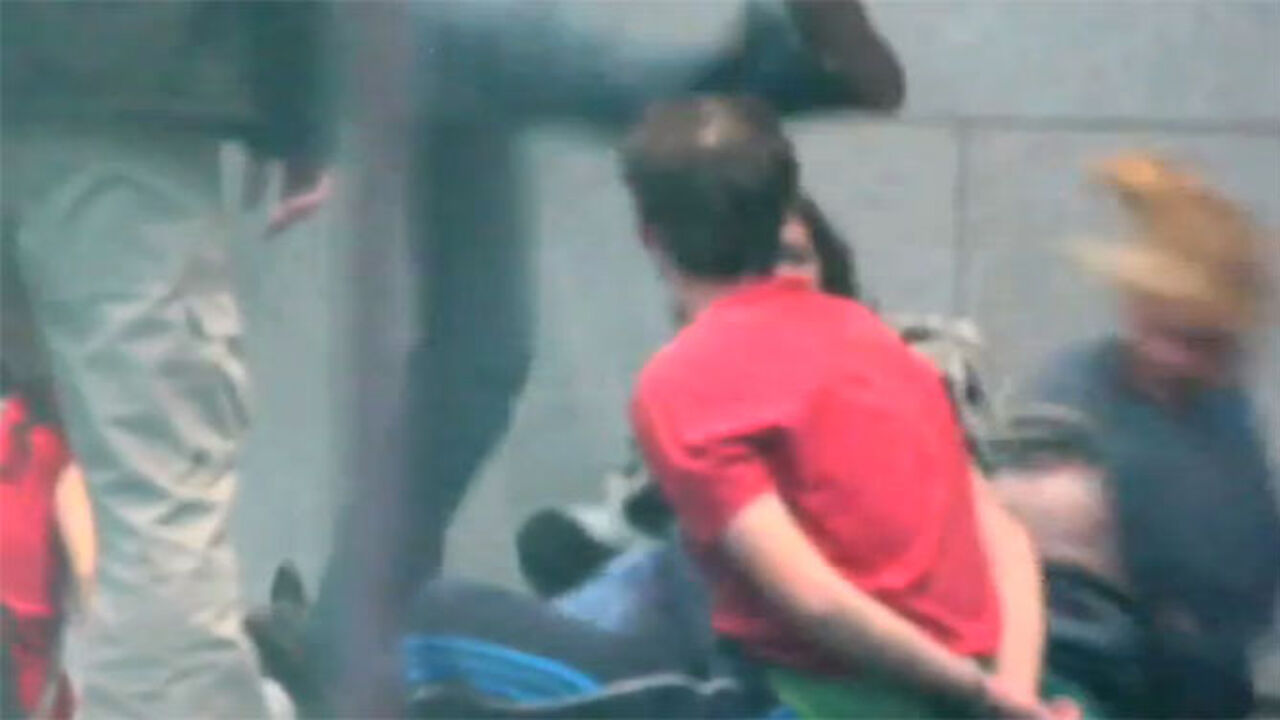 A group of Indignados made up of protestors from several European countries arrived in Brussels last week after walking the 1562km from Madrid.
Wednesday's incident happened during an otherwise peaceful demonstration in front of the headquarters of the bank Dexia on the Rogierplein in the Sint-Joost-ten-Node area of the city.
The plain clothes officer is seen to hit and kick the woman in the face while she is handcuffed.
The police have launched an internal enquiry and a crime report has been drawn up.
The policeman and the Greek activist made a statement to police on Friday evening. On the basis of this it will be decided whether the police officer will face charges for assault.
He will remain suspended for the duration of the investigation.