Club Brugge wins the Battle of Flanders
Club Brugge have beaten their rivals AA Gent in an enjoyable and entertaining match at the Jan Breydel Stadium in Bruges on Sunday afternoon. Club Brugge's goals came from Meurnier in the first half and Vleminckx (top photo) in the second.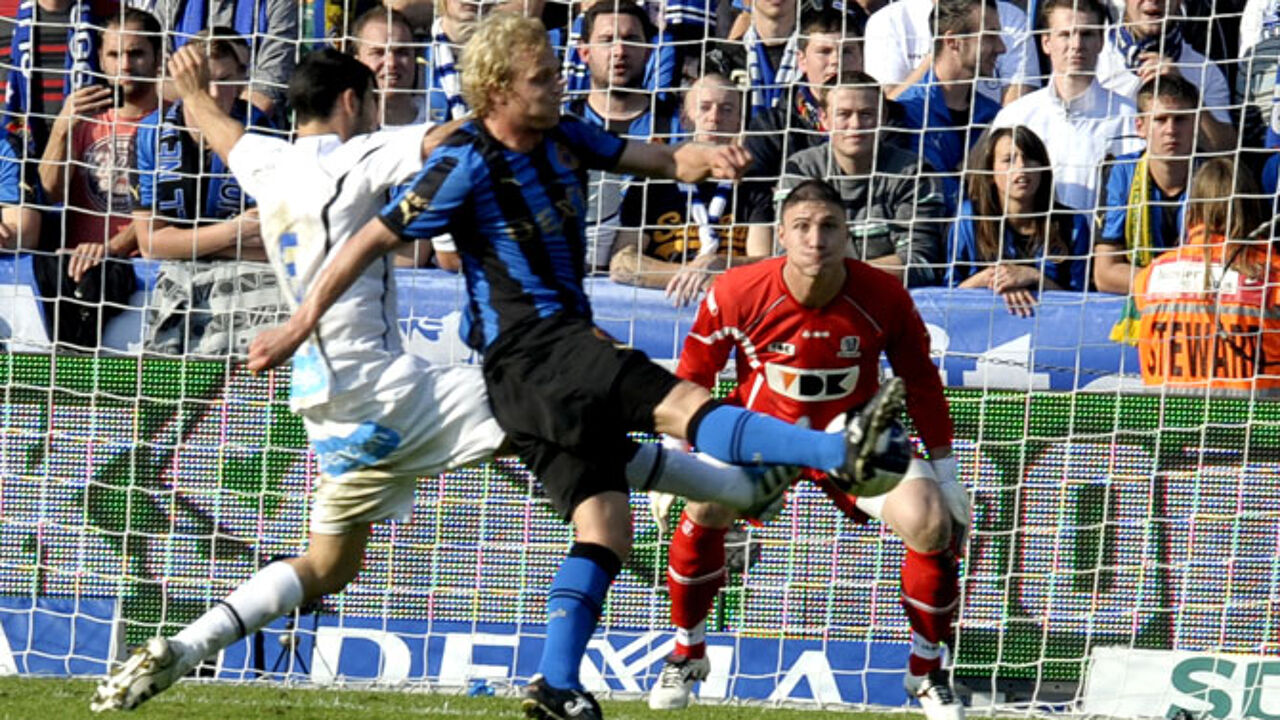 At the start of the match both teams were in joint-second place in the league, a point behind the leaders Sporting Anderlecht.
Club Brugge started the better team and was the first to create a chance in front of goal.
However, Vleminckx's shot was saved by the on-form AA Gent keeper Jorgacevic.
Club Brugge's first goal of the game came on 23 minutes when Meurnier (photo) put the ball past Jorgacevic to make it 1-0.
Meurnier was in Club's first team line-up as Refaelov was being rested ahead of the West Flemings Europa League match against Birmingham City on Thursday.
AA Gent came close to an equaliser just before half time.
However, neither Coulibaly nor Brüls were able to beat Coosemans.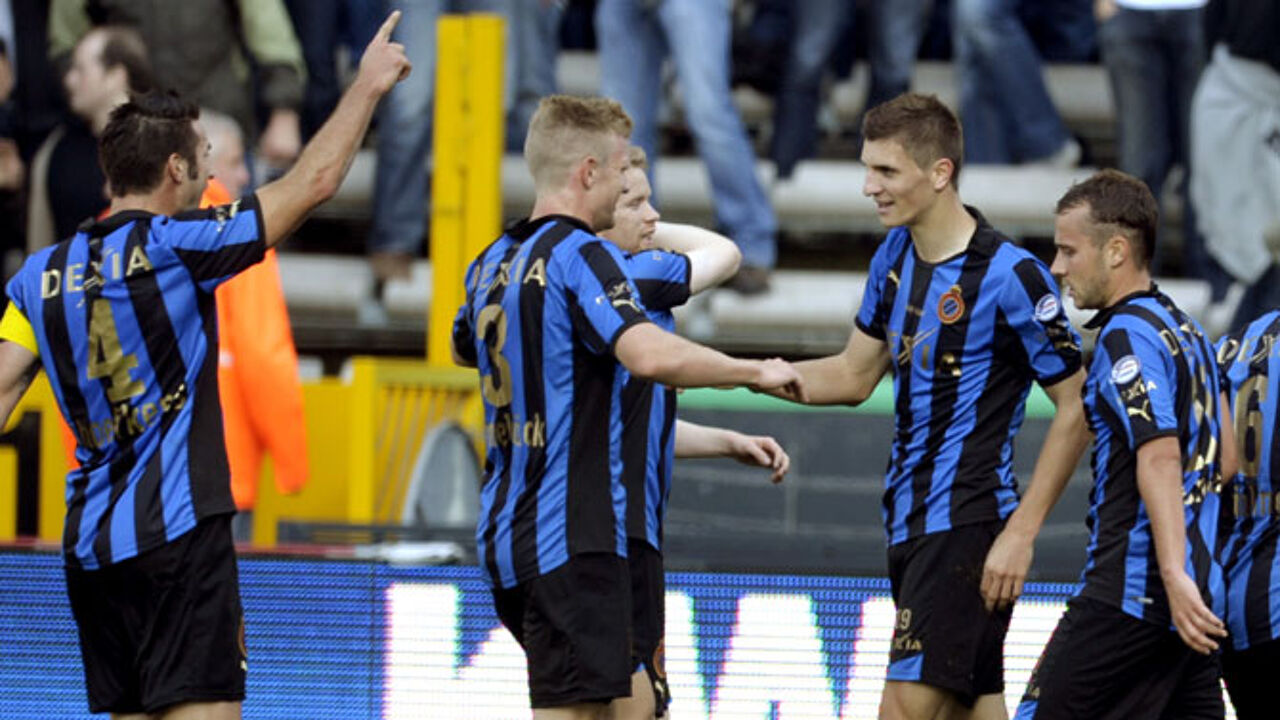 Club Brugge captain taken off injured
The first 14 minutes of the second half provided little in the way of chances at either end.
However, this all changed when Vleminckx put Club Brugge two up on 59 minutes.
Club slowed things down and were successful in containing the Buffaloes, until Coulibaly hit the bar for AA Gent a minute from time.
The Club Brugge Captain Carl Hoefkens was forced to leave the field injured, leaving the West Flemings down to 10 men as they had already used up their three substitutes.