Anderlecht take charge of First Division
Anderlecht were responsible for an upset in First Division soccer on Sunday night. Even detractors of the Brussels team must be impressed by their 5-0 thrashing of Standard de Liège. Oh maybe not.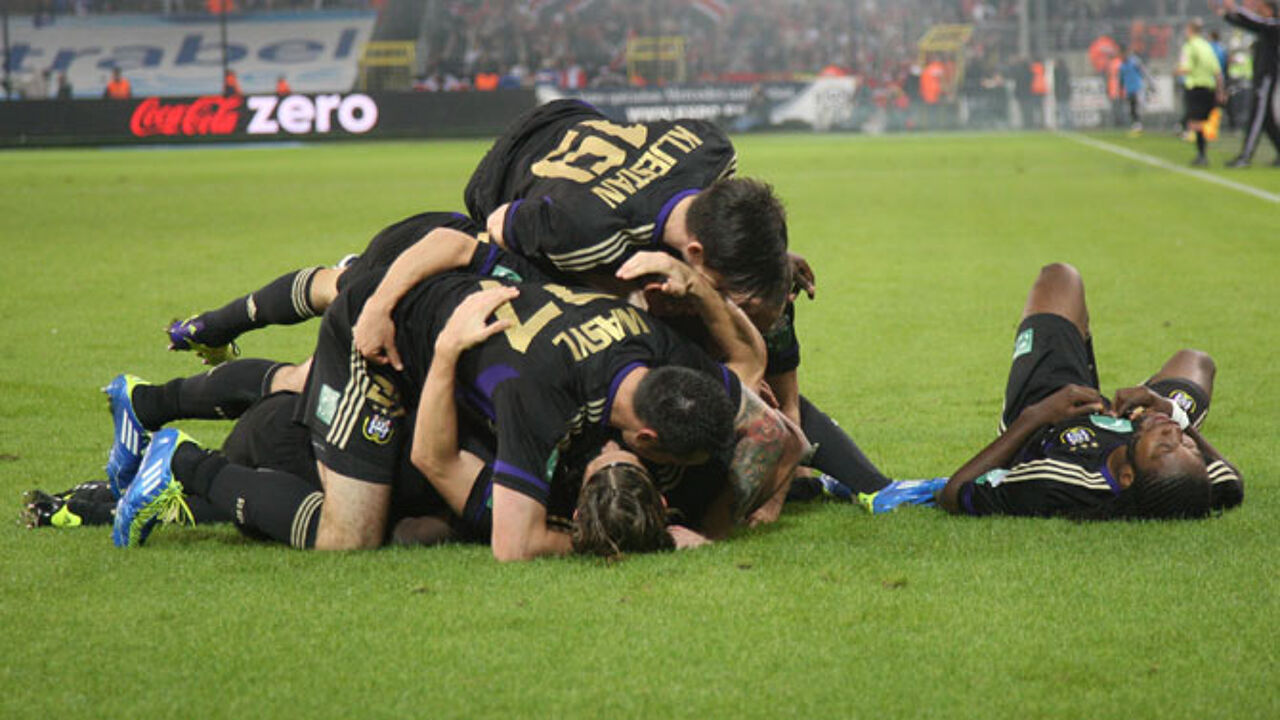 Anderlecht and Standard are two of the greats of Belgian football and any meeting easily triggers a wealth of emotions among both sides' fans.
This match too will be hotly debated for many days to come. In the 38th minute an Anderlecht goal was disallowed. Mbokani got the ball into the goal where Ciman slid it away. Most people who saw it thought the ball was over the line, but the ref followed his linesman's advice and disallowed the goal.
At this moment the score was only 1-0 in Anderlecht favour following an early header by Jovanovic.
What ensued after half-time can best be described as wrangling not as football. During the final half hour though the Anderlecht goals followed in quick succession. Gillet made the second goal thanks to a corner. Three minutes later Mbokani made it 3-0.
The Anderlecht crowd was jubilant, while Standard supporters hurled fireworks onto the pitch. Soon there was more to celebratefor Anderlecht  when Suarez made it 4-0. In the 83rd minute Wasilewski was awarded a penalty and scored taking revenge for Witsel's horror tackle in 2009 that had laid him low.
The result took Anderlecht to the top of the first flight. The Brussels club now has an eight point lead over Standard. Club Brugge are close on Anderlecht's heels though and only one point adrift. AA Ghent are third with a second West Flemish squad Cercle Brugge fourth.