Savings: "1,000 euros for every Belgian"
Elio Di Rupo, the Francophone socialist leader who is leading the government formation talks, has embarked upon the process of drafting the 2012 budget. Mr Di Rupo hopes to accomplish savings and raise new revenue worth some 10 ten billion euros.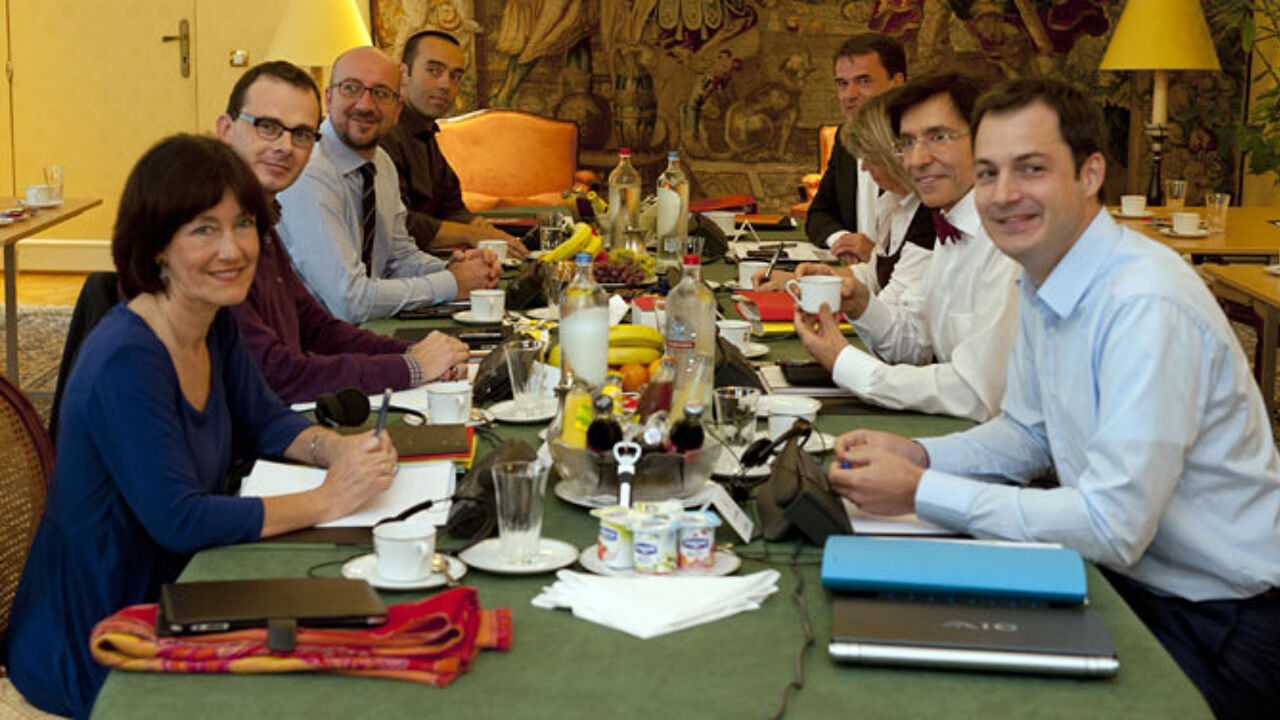 The operation is needed to limit next year's deficit to 2.8%.
The Francophone and Flemish socialists are joined in the discussions by the Flemish and Francophone Christian democrats and liberals.
On Monday outgoing Premier Yves Leterme (Flemish Christian democrat - pictured) and outgoing Budget Minister Guy Vanhengel were on hand to provide details of the work their administration has done to prepare the 2012 budget.
The talks were first planned for last Friday but were called off when it became clear that the Flemish liberal leader Alexander De Croo was about to become a dad for the second time.
Drastic savings will be required to find the ten billion euros needed. Cuts in health care and civil service numbers are expected. Flemish Christian democrat leader Wouter Beke gave people a sense of the scale of the operation when he said that the ten billion corresponded to 1,000 euros for every Belgian: "This can't be done in a way that nobody feels it. The important thing is not to dent consumer confidence and jeopardise economic growth."
The brand new Flemish socialist leader Bruno Tobback put it this way: "This government has to make sure working is always more profitable than not working. We must also ensure that we don't take any measures that increase poverty and inequality."
Mr Leterme and Mr Vanhengel gave the negotiators a detailed inventory of the current budgetary situation. Mr Leterme also advised the new team to cut the national debt further. After the Dexia debacle Belgium's debt currently stands at some 98% of national output. By 2014 it should have fallen to 92.5% "I'm proposing an extra effort to make sure the national debt falls to around 90% of national output" Mr Leterme said.
Mr Leterme and Mr Vanhengel also made several suggestions that could help the new administration to reach the ten billion euro objective.