Champions League: Chelsea massacre Genk
Belgian champions Racing Genk didn't stand a chance against Chelsea at Stamford Bridge on Wednesday night. The Limburgers lost 5 - 0. Chelsea travel to Genk in two weeks' time.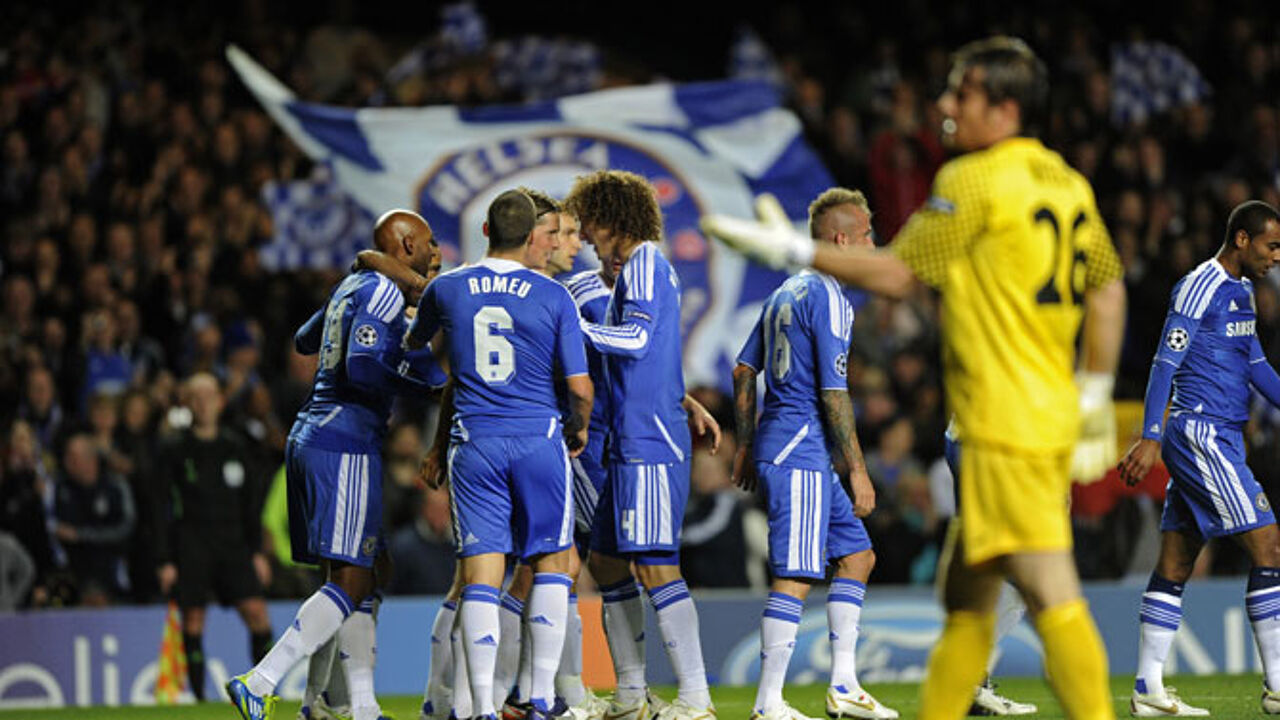 Belgian sports journalists concede that Genk was lost in the Chelsea stampede. The London club now tops Group E, while Genk are at the bottom with only one point.
Kevin De Bruyne, who is being eyed by Chelsea, noted that Genk was a "wee team".
Racing Genk was looking forward to their trip to London, but Chelsea soon but a damper on their spirits even though they were playing without stars like Mata, Terry and Sturridge.
Meireles was first to score flooring the Genk goalie Köteles. Even Torres managed a goal against Genk. By the eleventh minute it was already 2 - 0.
Chelsea overwhelmed the Genk eleven with loads of quick action. More than one Genk player seemed little more than a bystander during this match. Only Buffel and De Bruyne shone.
Genk failed to make any headway and was out of the match for many of the 90 minutes. Genk were fortunate that Malouda and Lampard failed to build on chances.
Torres even managed a second goal before half time, while Ivanovic took the home squad into a commanding 4 - 0 lead.
In the second half Chelsea eased off, but still Genk was unable to pose a threat. Genk fans kept a stiff upper lip and continued their singing.
Kalou added insult to injury making it 5 - 0.
For Torres and Chelsea it was an historic night though. The Spaniard made his first Champions League goal in two and a half years. Chelsea equalled its 1999 result against Galatasaray of Turkey.
Chelsea travel to the Cristal Arena in two weeks' time, but it remains unclear whether Genk will be lucky enough to shine.