French syphoned billions out of Dexia Bank Belgium
Documents seen by journalists on the dailies De Standaard and Le Soir show that the ailing Belgian-French banking group Dexia was warned about excessive risks last year. The warnings were ignored by the French part of the group.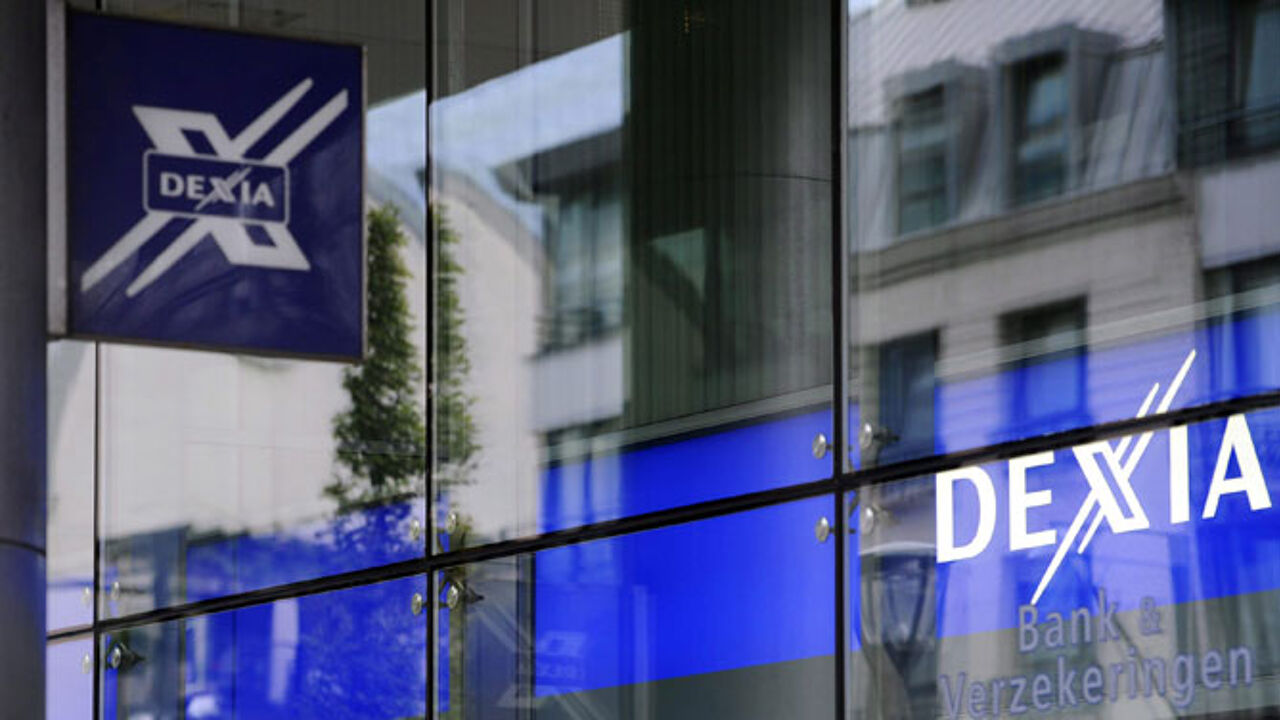 There are allegations that the Belgian side of the business was obliged to foot the bill for these problems. Questions are now being asked about why the Belgian management allowed this to happen.
The daily De Standard scrutinised official EU Commission documents as well as material from the French financial watchdog ACP. In the course of 2010 Dexia received clear warnings. The French watchdog even threatened to put the bank under supervision, but at Dexia Credit Local in France the seriousness of the situation was ignored.
Dexia took action to protect itself against one risk by taking another and using swaps. Swaps are a financial instrument that allows banks to protect themselves against financial risk. The swaps channelled billions of euros of cash out of the bank. In September 2010 alone 46 billion euros was syphoned off in this way.
De Standaard speaks of uncontrollable risks involving enormous quantities of swaps and poor mathematical models that resulted in risks being systematically underestimated.
It is the French part of the Dexia group that took the risks and ignored the warnings. Tens of billions of euros were also channelled out of Dexia Bank Belgium in order to shore up Dexia Credit Local. The Belgian taxpayer acquired Dexia Bank Belgium two weeks ago.
The news throws up a lot of questions. Why were Dexia's Belgian activities required to foot the bill for risks taken in France? Was the Belgian financial watchdog aware of what was going on? Did Dexia's President Jean-Luc Dehaene and the company's CEO Pierre Mariani know what was happening? And what about the Belgian Government that has had representatives on the Dexia board since 2008?
Belgian opposition parties have demanded a parliamentary commission of enquiry.  Government parties intend to consider the matter.
Mr Leterme: "I knew nothing about it"
Belgium's acting PM Yves Leterme (Flemish Christian democrat) has said that he was not aware of the critical French report on Dexia's French activities drawn up by the French financial watchdog. Mr Leterme was speaking in the lower house on Thursday.
Mr Leterme told lawmakers that the report by the French watchdog regarding Dexia Credit Local (DCL) was the responsibility of the French watchdog and the French bank's management.
The premier noted that DCL formed part of a larger group that was based in Belgium. The Belgian financial watchdog could have been informed about the report, but Mr Leterme insists that he was never told about the report or any response from the Belgian financial watchdog.