"I've gone through a frustrating period"
The Flemish tennis ace Kim Clijsters has given a press conference ahead of the Diamond Games in Antwerp in December. She told reporters about how she is feeling now, after a long injury spell and a period without competition. Kim Clijsters is still not 100 percent, but that didn't prevent her from showing a big smile.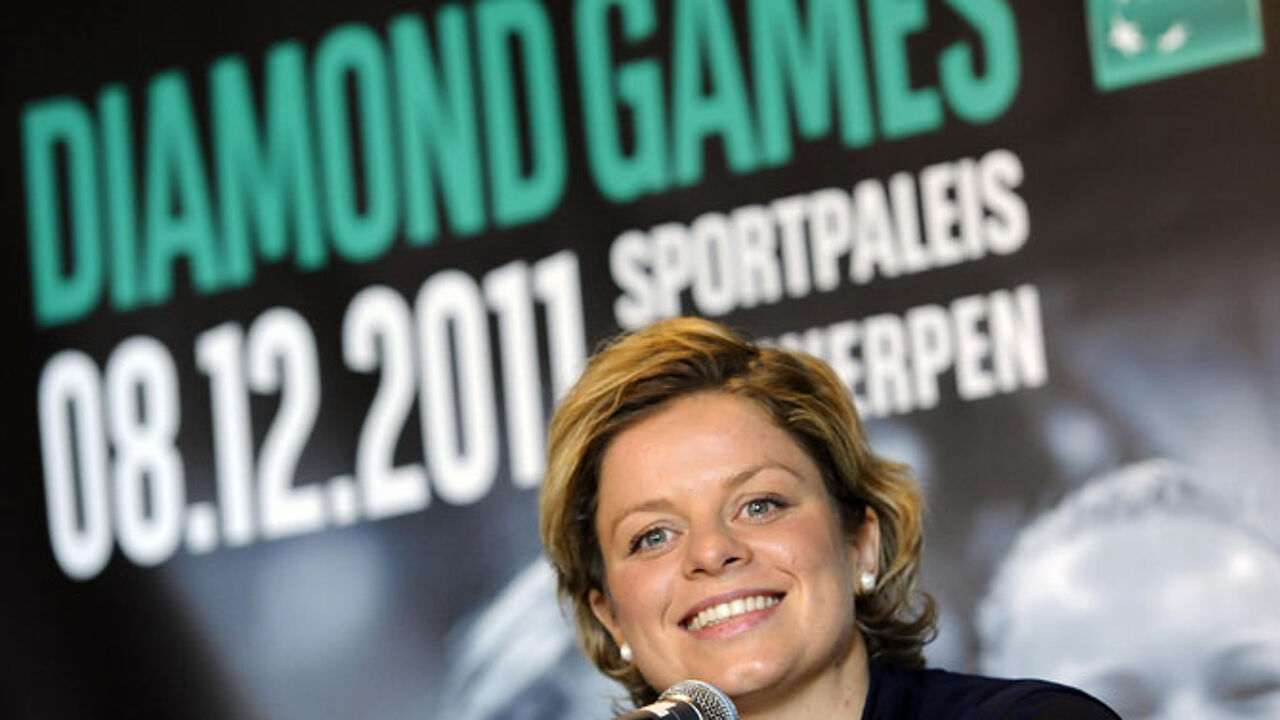 Kim Clijsters is to play Caroline Wozniacki in an exhibition match in Antwerp's Sports Palace on 8 December. The match will mark her return in the circuit after a stomach muscle injury.
"My injuries cause me a lot of headaches. It was a very frustrating period for me", Clijsters explained. Due to her physical woes, she had to skip a number of tournaments, including Wimbledon and the US Open.
"I don't know what I am worth for the moment, but I still have the time to train well. I can almost give it 100 percent, but I don't want to force myself into a new injury. However, I feel like I am making progress every day."
Kim Clijsters wants to continue just one more season. "I want to show my fans what I am capable of. The match against Caroline is a nice start, but Australia will be very important. I travel to Australia at the end of December already. We will decide about the rest of my season after the Australian Open. But I can say that the Olympic Games in London are high on my list. The US Open and the Fed Cup? I can't say anything about that just yet."