Will summiteers save the euro?
European leaders are in Brussels for their delayed summit. On Sunday morning there was a meeting of all the EU states. In the afternoon Eurozone leaders met separately.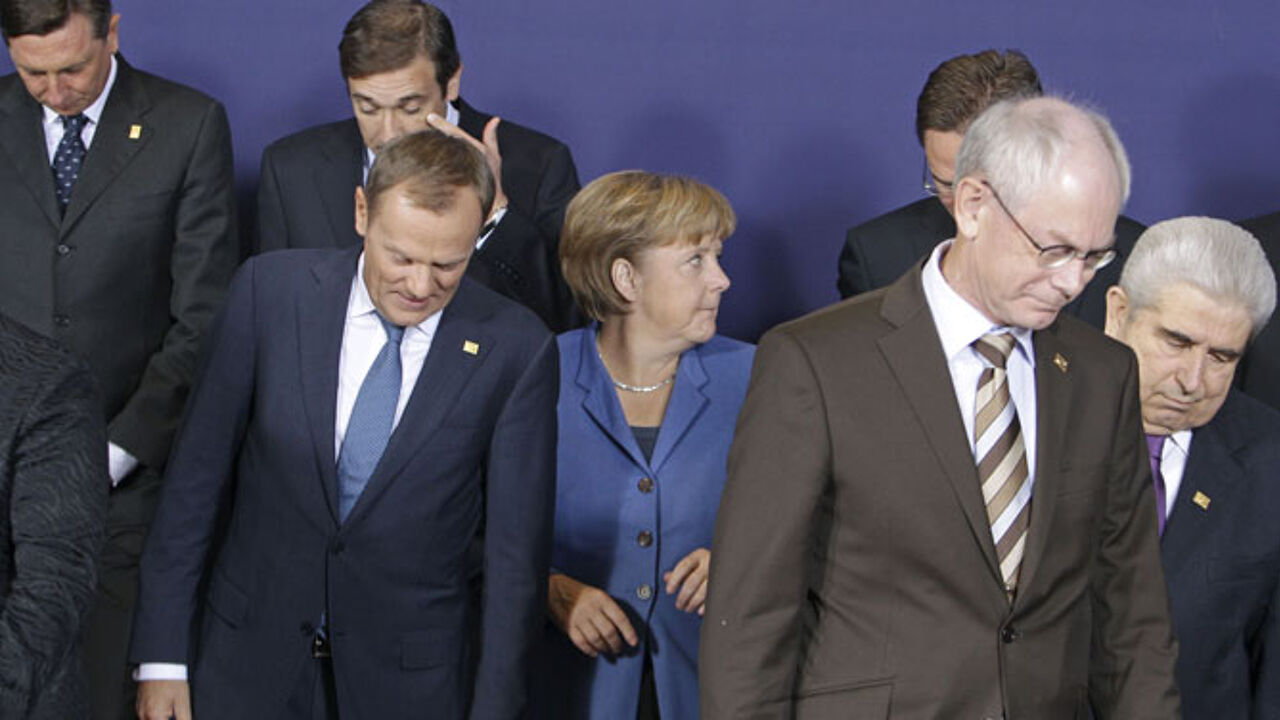 The summiteers need to strike a deal on Greek debt amid mounting worries about the future of the common European currency, the Euro.
On Friday European President Herman Van Rompuy brought French President Nicolas Sarkozy and German Chancellor Angela Merkel together. The two leaders are at loggerheads about the role of the Euro emergency fund, the EFSF. France favours turning the EFSF into a bank, while Germany wants to guarantee sovereign bonds.
Sunday's summit is to be followed by a second summit on Wednesday. Belgian Premier Yves Leterme (Flemish Christian democrat) warned that Sunday should not be allowed to be a day of debate without any conclusions being drawn. The Belgian leader fears that otherwise screens following the financial markets will colour deep red on Monday.
European Finance Ministers have struck a deal on the recapitalisation of European banks. At their meeting in Brussels Finance Ministers agreed that European banks will have to increase their core capital to 9% of the bank's total capital.
The decision means that the banks will require 100 billion euros worth of fresh capital. The banks first have to try to raise the money by themselves. If they fail, they can get help from the Euro emergency fund, the EFSF.
Banks are also being asked to shoulder bigger losses on Greek sovereign bonds. In July the banks agreed voluntarily to take a 21% loss or 'hair cut', but this is not enough.