Fall of Icarus "not a Breugel"
One of the Museum of Fine Arts in Brussels' finest exhibits 'The Fall of Icarus' is not the work of Pieter Breugel. The revelation comes from a group of researchers from Liège University. The research provides an answer to a question that has given source for discussion for Belgian art historians for years.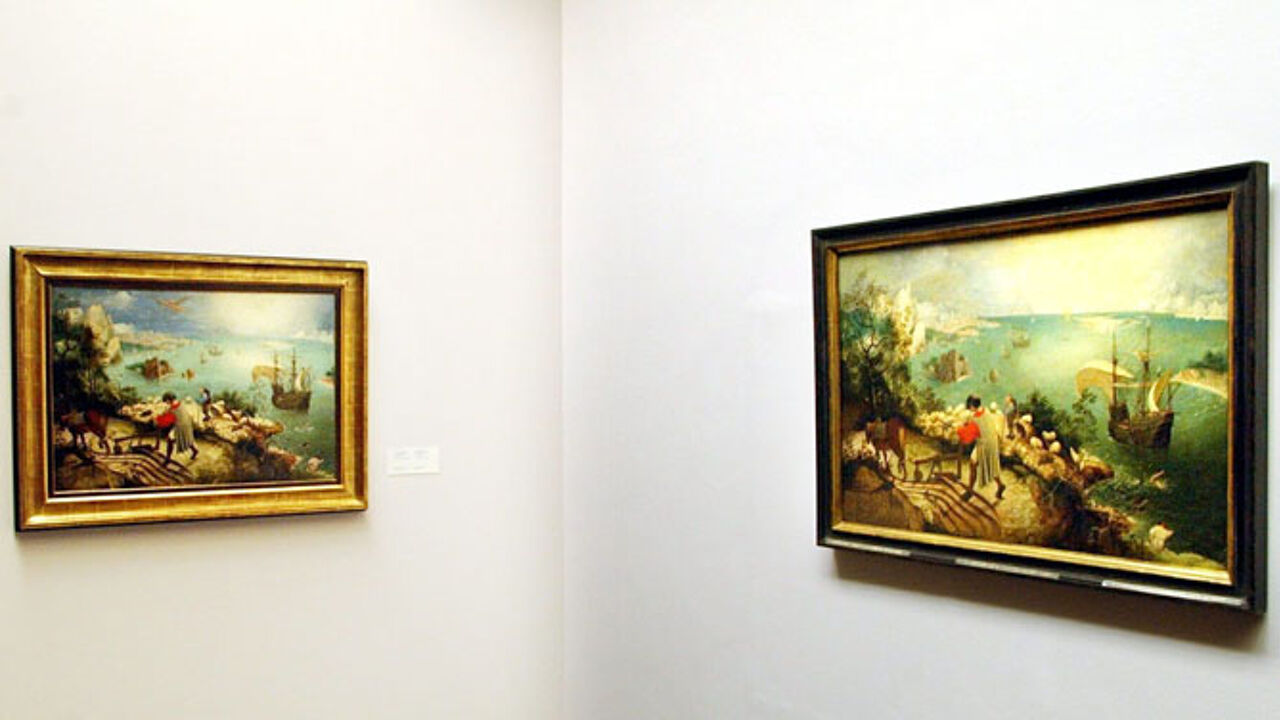 The findings of the research carried out by Christina Currie and Dominique Allart are reported in Tuesday's edition of the daily in 'De Morgen'.
The researchers are quoted as saying that "The fall of Icarus is certainly not from the hand of either Pieter Breugel the Elder or Pieter Breugel the Younger."
The academics collected hundreds of colour images and a plethora of results from laboratory tests to support their claim. What is left of the original painting dates from around 1600, while Pieter Breugel the Elder died in 1569.
Each year, thousands of art lovers flock to the Museum of Fine Art in Brussels to see 'The Fall of Icarus'. However, there have been years of discussion as to its authenticity.