8,000 attend Armistice Day ceremony in Ieper
Around 8,000 people have attended a ceremony to mark Armistice Day in the West Flemish town of Ieper. Ieper lies at the centre of an area devastated by 4 years of trench warfare during the First World War.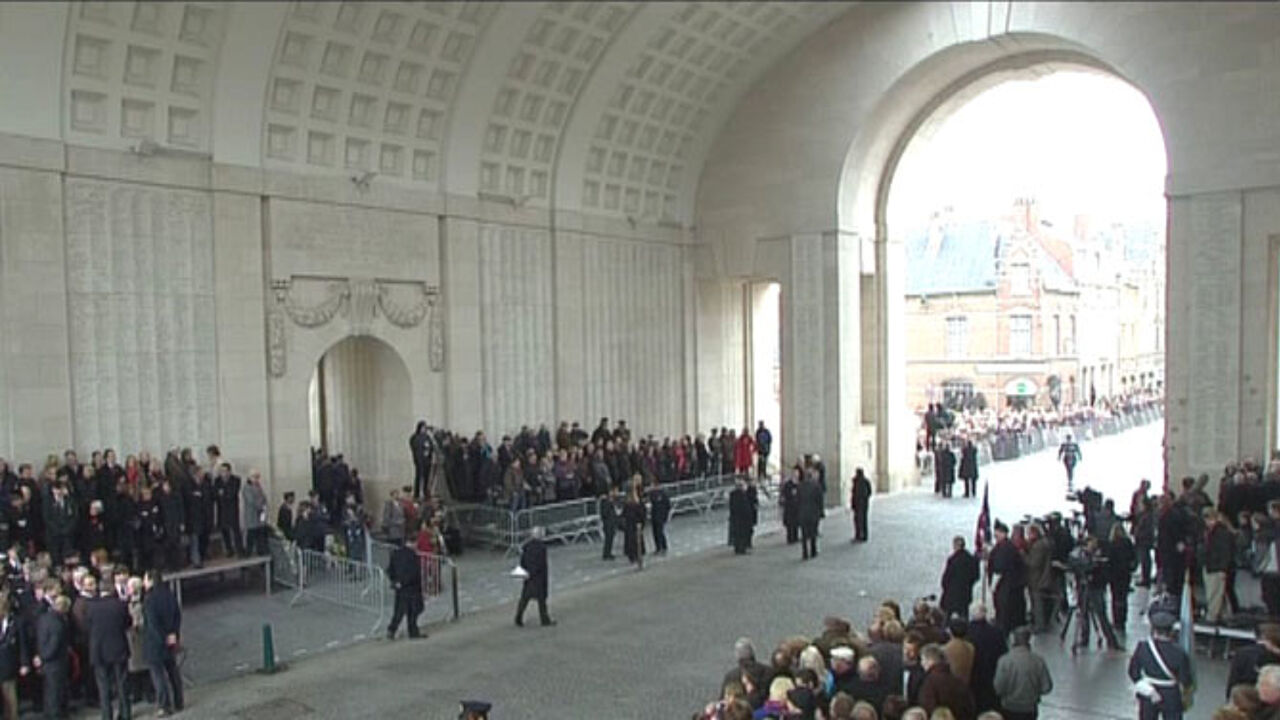 Among those in attendance was our country's future queen, Princess Mathilde.
The wife of Crown Prince Filip laid a wreath at the Menin Gate Memorial to the Missing. The theme of this year's remembrance service was next year's Olympic Games in the British capital London.
Several Olympic medal-holders from France, Germany and the UK were present, as was the IOC Chairman, the Fleming Jacques Rogge. Mr Rogge read out a poem.
Each evening at 8pm the Last Post Association sounds the Last Post at the Menin Gate.
However, on Armistice Day the last post is also sounded at 11am. 30% more people were in Ieper to hear the Last Post this year than was the case in 2010.
In his speech, the Chairman of the Last Post Association compared the brutality of war with the healthy rivalry seen in competitive sport. He also praised the Olympic ideal.
A service of remembrance was also held at the Monument for the Unknown Soldier in Brussels.