Antwerp Book Fair attracts 168,000 visitors
The 75th Antwerp Book Fair attracted some 168,000 bibliophiles to Antwerp Expo between 31 October and 11 November. Friday 11 November, a public holiday in Belgium, was the Book Fair's busiest day with no fewer than 21,169 visitors.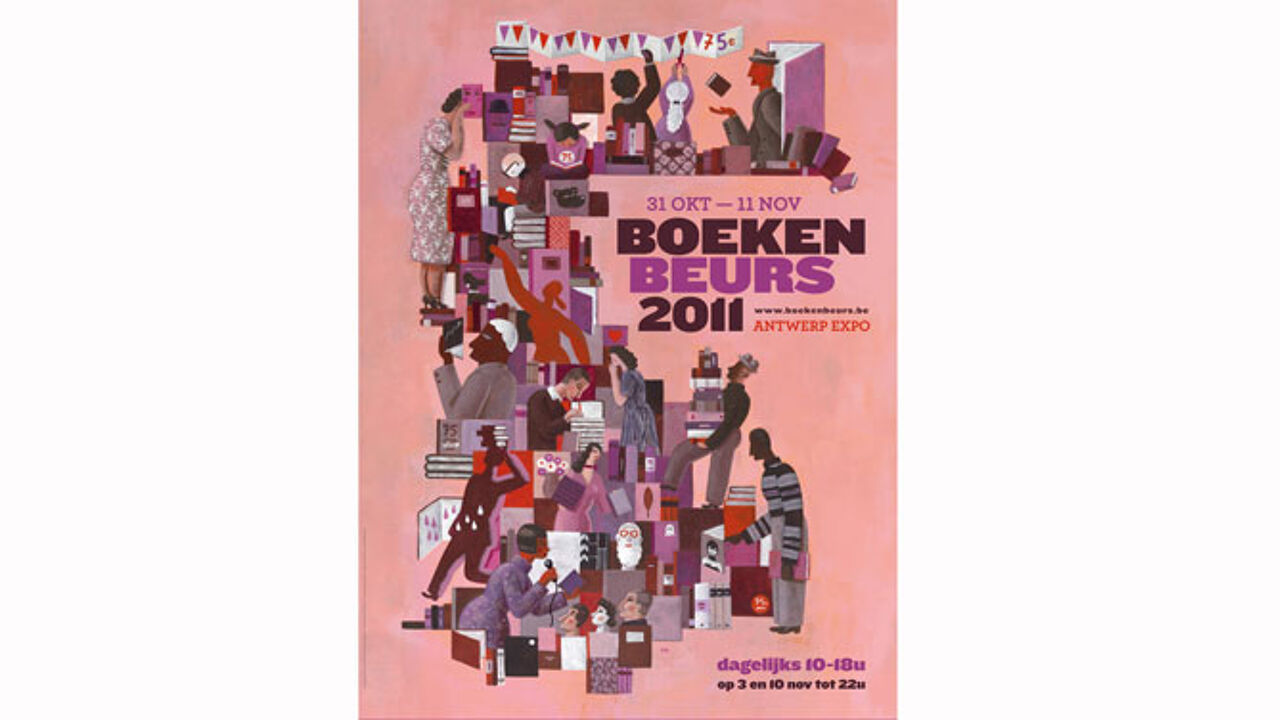 Nevertheless, this year's Antwerp Book Fair didn't break any records. Visitor numbers were down on last year's 184,000 visitors, a record in the fair's 75-year history.
Bookstores in Flanders saw a rise in turnover during the first week of the Book Fair (31/10-6/11). Turnover was up 4% in Flanders, while Dutch booksellers' turnover fell by 7% during the same period.
The literary website boek.be reports that "These figures don't include books sold at the Book Fair. This means that the Fair has had a positive influence on book sales in Flemish bookshops".
A survey of the 101 traders at the Book Fair reveals that most are either as satisfied as or more satisfied than they were last year.
Around half of the book-sellers questioned said that sales were either up on or the same as at last year's Book Fair. They cite the presence of best-sellers, book-signing sessions, a lager stand or new presentation methods as the main reasons for their buoyant sales figures.
Book-sellers that saw sales fall blame the good weather, too few best-sellers, a lack of book-signing sessions and the economic crisis.