"If we don't do it, somebody else will. Look at Italy!"
Interior Minister Annemie Turtelboom has defended her party's hard position in budgetary matters that is widely being seen as the cause of the present political crisis. Ms Turtelboom denies that her Flemish liberal party has adopted its positions for ideological reasons alone.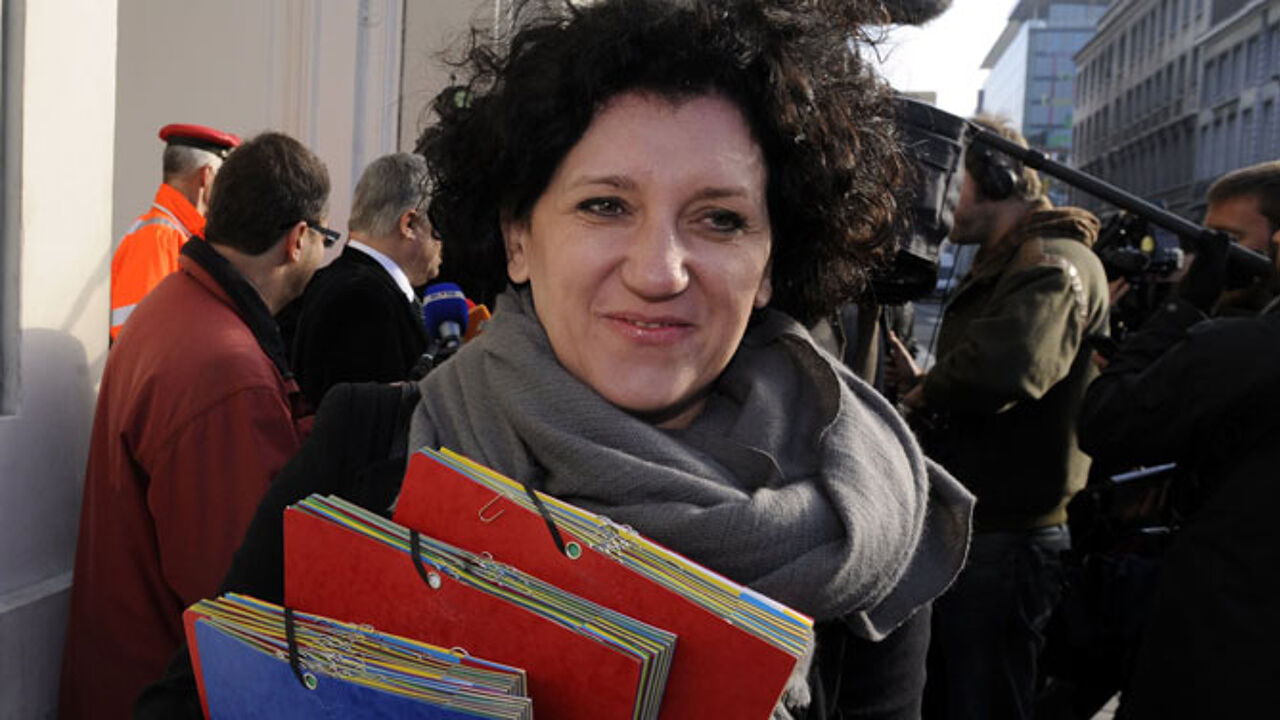 Ms Turtelboom explained: "We must implement the recommendations of the European Union. That is our duty."
In a clear reference to Mr Di Rupo she added: "By throwing in the towel, you are not solving anything."
"The solution must be a durable one. If you know beforehand that the European Commission will give our budget the thumbs down, then you must have the courage to take hard decisions. If we don't do it, somebody else will. Look at Italy!"

The Flemish liberals see little of the EU's six recommendations in Mr Di Rupo's proposals: "We require more structural reforms in the fields of pensions and employment. We need to get more people back at work."
In July the European Council announced a number of recommendations for Belgium. Belgium must reduce its excessive budget deficit by taking action in 2012 and especially by reining in expenditure. The 2012 budget deficit must be significantly under 3% of national output.
The retirement age must be increased.
The restructuring of the banking system must be completed.
Wage bargaining and the index that links public sector wages and benefits to prices must be reformed to ensure productivity and Belgium's competitive position.
More people must be in work. Taxes on low skilled jobs must be cut. Unemployment benefit must fall over time and action must be taken to encourage the elderly unemployed and other vulnerable groups back to work.
Measures must also be taken to stimulate competition in retail trade and on the gas and electricity markets.