Belgian interest soars as political chaos is complete
The interest rate that Belgium now has to pay in order to borrow money for ten years has risen above 5%. The rate hike came within hours of Elio Di Rupo's decision to tender his resignation as the man entrusted with the job of forming a new Belgian Government.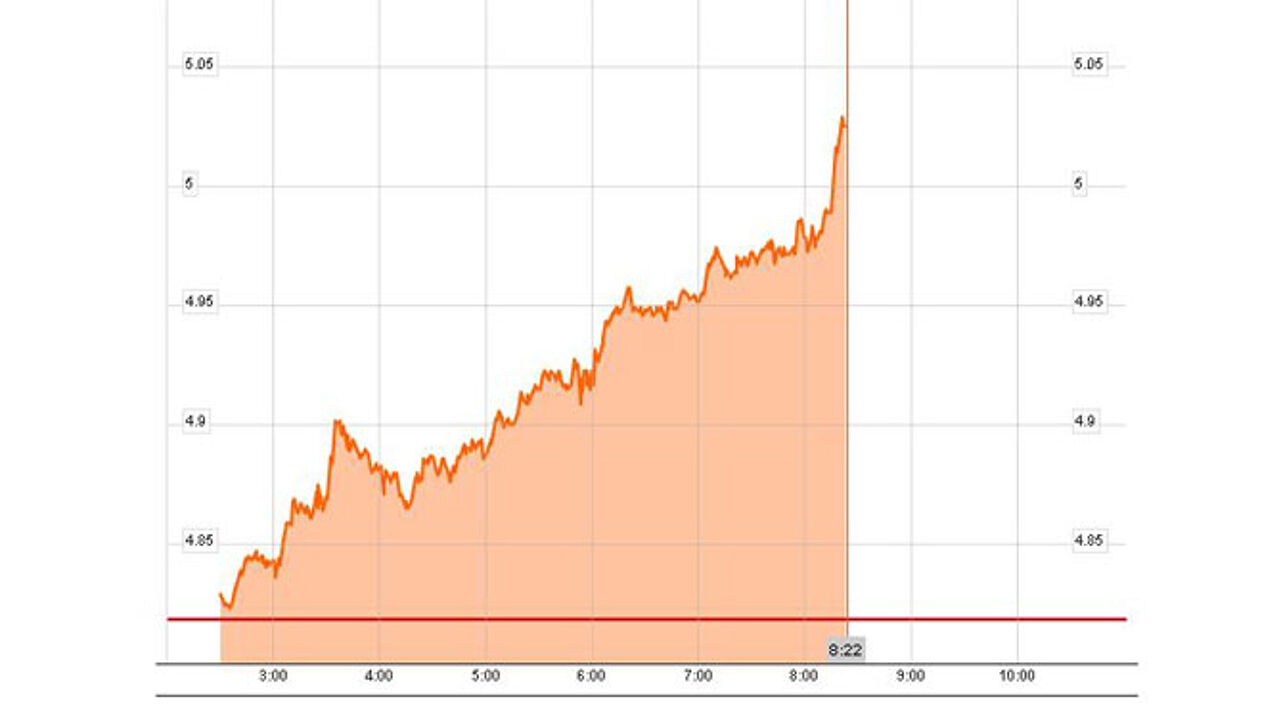 The financial news agency Bloomberg says that this is the first-time since 2008 that Belgium's long term interest rate has risen above 5%.
The spread, the difference with Germany's borrowing rate, has now risen to 300 base points.
At start of trade on Tuesday morning Belgium's long-term interest rate stood at 4.83%. Within hours it had climbed above 5%.
As recently as last October Belgium's ten-year-rate stood at 4%.
The interest that Germany has had to pay on the money markets to borrow funds for a ten-year-period has remained stable over the past months and has not risen above 2%. Like Belgium the interest that countries like Spain, Italy and France have to pay to borrow long-term has risen.
The higher rate reflects ebbing confidence in a country's ability to repay all its debts. Next week Belgium plans to raise fresh cash on the markets. It looks like the Belgian Government will have to dig deep in its pocket to foot the bill.