Do you recognise these people?
Does anybody recognise the people on this photo? This is a question that the historian Herman Van Goethem would like to hear an answer to. The photo shows Jews during the Second World War waiting before they are deported to the death camps in the German Reich.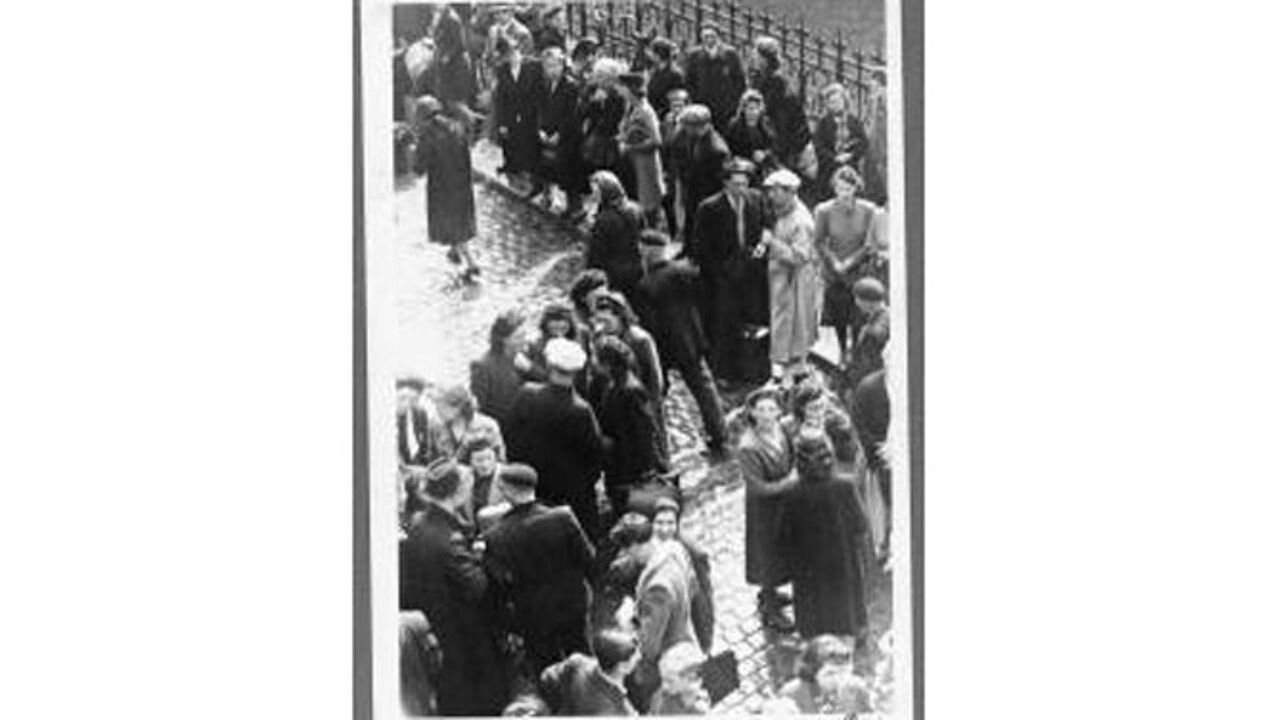 Herman Van Goethem is the curator of the new Holocaust Museum that is being built in the Dossin Barracks in Mechelen, the lynch-pin of deportations during the Second World War.
Between 1942 and 1944 thousands of Jews were deported to the death camp Auschwitz-Birkenau from here.
Recently the historian obtained this photograph. It's a very rare document because no other snapshots exist illustrating deportations from the Dossin Barracks, but which are not taken in the barracks itself.
The front shows a group of people. Only one person is wearing the Star of David. On the rear it says 'Departure of Jews, 8 August 1942'. There's a woman wearing a fur coat in May, but people took their warmest clothes with them because they heard it would be very cold where they have to work in the East. All the details point to this being a photo of a deportation."
"The photo shows no violence suggesting this was one of the first three voluntary deportations. People had come forward voluntarily to take part in these deportations. It's a bit like refugees being expelled today."
Six people have been identified on the photo. All six arrived at the Dossin Barracks at different times. But this is probably a photo of the group waiting for a connection somewhere in Poland.
The historian points to the special fence behind the group. This should help to identify the exact location.
People with information about this photograph can contact Herman Van Goethem by email, info@kazernedossin.eu or by post:
Kazerne Dossin,
Sint-Katelijnestraat 139
2800 Mechelen,
Belgium.