Di Rupo thanks Belgians for "their patience"
The man leading the federal coalition talks has given a news conference outlining the economic measures agreed upon on Saturday. Flanked by the leaders of five of the six parties involved in the talks and his own Francophone socialist party chief negotiator, Mr Di Rupo told journalists that "This accord meets Europe's demands."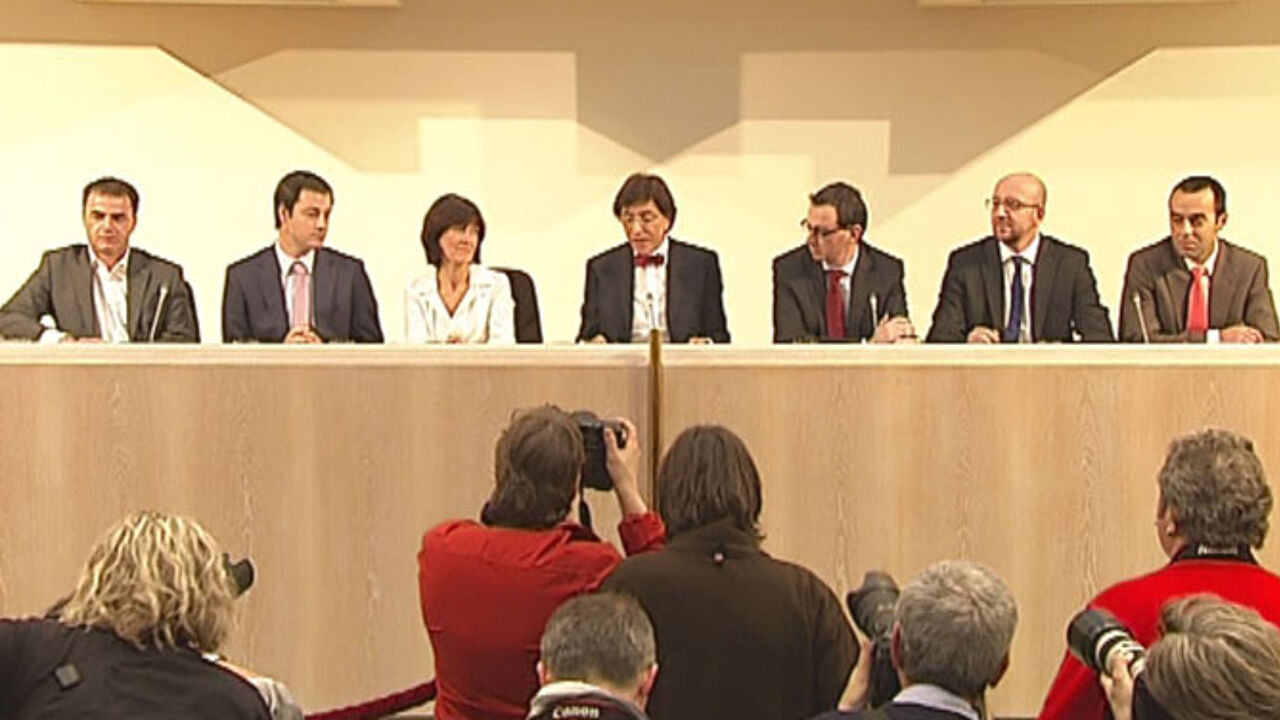 The Formateur began the news conference with some words of thanks to the Belgian people "for their patience".
Mr Di Rupo and the negotiators arrived at the news conference around 20 minutes late. Mr Di Rupo began in French and switched several times between French and Dutch throughout.
The Francophone socialist said that "The people can now look to the future with hope and confidence."
"We have done a huge amount of work to get here."
"This accord provides for the 11 billion Euro in savings needed to meet Europe's demand."
"This constitutes the greatest effort made in our post-war history."
Mr Di Rupo added that the pressure exerted by the European Commission has played a role in reaching an accord.
The man almost certain to become Belgium's next Prime Minister didn't hide the fact that reaching an agreement had not been easy. "However, despite the difference in vision between north and south this accord has still been reached."
Mr Di Rupo stressed that the agreement contains structural socio-economic measures, but does not touch the social security system or provide for the raising of the retirement age. The Formateur also stressed that purchasing power would not be adversely affected by the measures, as the system that links wages to inflation will remain in place.
"We have a moral duty to defend the weak", Mr Di Rupo added.  "We now need to get the budget through parliament as quickly as possible", Mr Di Rupo concluded.