"Avoid Brussels on Friday"
On Friday Belgium's three main unions are launching a national day of action to protest against the new government's cuts. Considerable disruption is expected across public transport, though rail services should run normally. Municipal services are likely to be hit too, while some teachers are expected to take part in the strike action as well.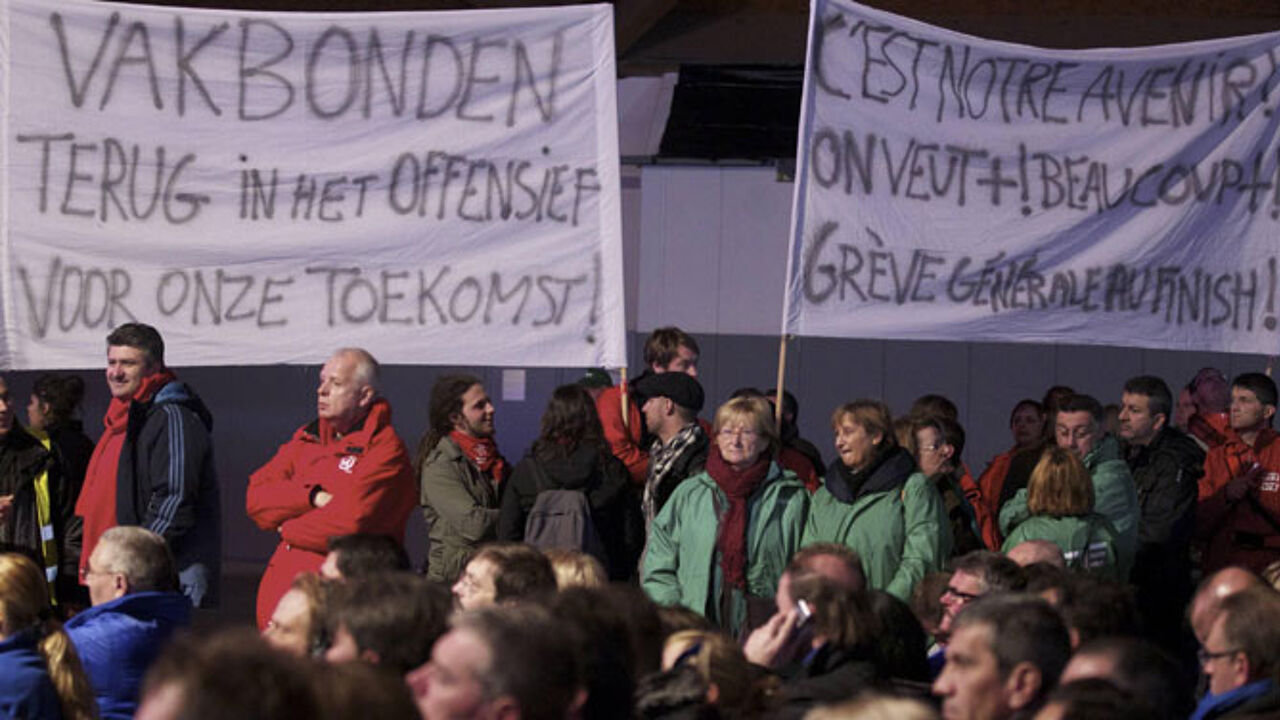 Belgium's three main unions, the Christian ACV, the socialist ABVV and the liberal ACLVB, have all called on their members to join the protest march in Brussels. The protest is directed against the cuts proposed by the six parties forming the new Belgian Government.
The unions have not declared a general strike but are asking their members to demonstrate in the capital. The unions don't expect to shut down businesses, but many workers may not turn up for work affecting production.
The day of action is also expected to hit schools, hospitals, old folks' homes and other public services to a greater or lesser extent. Some non-urgent operations may be postponed.
Across the country municipal offices will probably be affected too. Some municipalities are asking citizens to postpone their visit if at all possible because they expect to operate with fewer staff. Child care facilities may be hit and refuse collections may not go ahead.
Public transport will probably be badly affected by the walk-out. Rail services should operate like usual because the unions are eager to see the demonstrators get to Brussels for the big demo. Across the country tram and bus drivers have indicated that they will not be working on Friday. De Lijn in Flanders and the TEC in Wallonia will be hit. Metro, bus and tram services in Brussels will be affected too. The Brussels local transport company hopes to operate services on the main metro routes, but the frequency will depend on the number of drivers available.
Drivers should avoid central Brussels
Some 50,000 demonstrators are expected to converge on Brussels on Friday. The demonstration will march from the North Station to the South Station. Demonstrators have been told to gather at 9:30 CET. The demonstration will disperse at 1PM. During the rush hour several of the tunnels on the inner Brussels orbital ring road will be closed for a while. In all Brussels police are deploying 700 officers. Drivers are being advised to avoid the capital on Friday, if at all possible.