"No to blind cuts! There are alternatives!"
Members of Belgium's three main trades unions took possession of the streets of Brussels this morning to take part in a big demonstration. They were protesting against the austerity measures that the new government is to impose next year, arguing that the wrong people are paying the price for the financial crisis. A delegation was received by the future PM, Elio Di Rupo.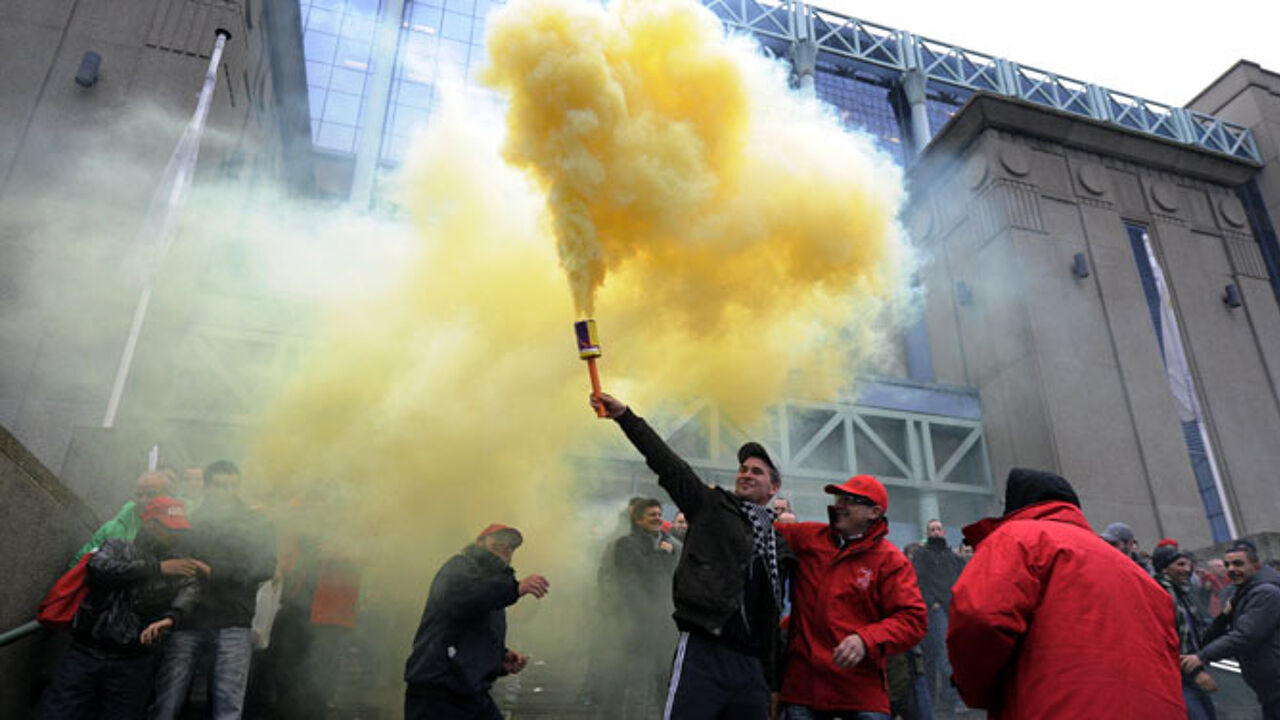 The three main trades unions - the Christian ACV, the socialist ABVV and the liberal ACLVB - called on their members to go on strike today. They also asked them to come and join the big demonstration in Brussels on this national day of protest against the new cuts the future government of Elio Di Rupo (Francophone socialist) has agreed on.
Trades unions are calling the austerity measures "unfair and unbalanced", arguing that they focus too much on older employees, unemployed and young job seekers while the rich and the companies are escaping the heaviest cuts. The new measures will lead to more poverty, they claim.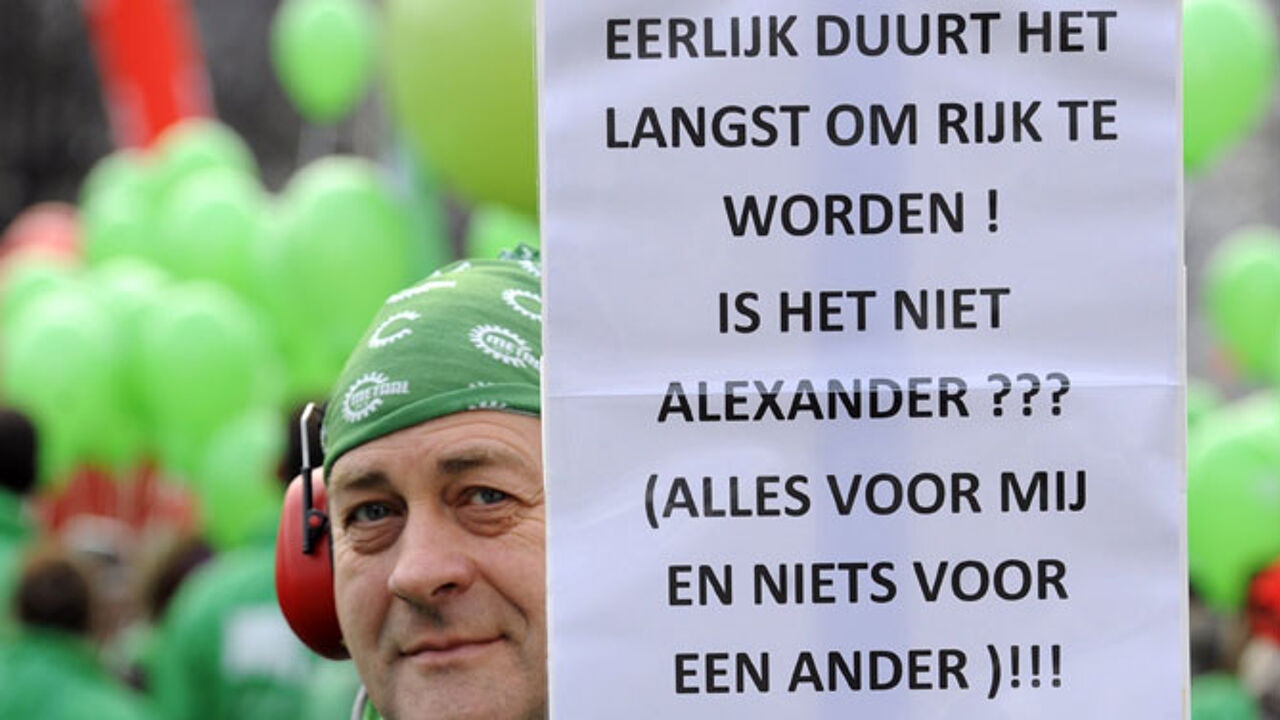 Union leaders meet Elio Di Rupo
The leaders of the trades unions were received by Belgium's future Prime Minister Elio Di Rupo in the early afternoon. The meeting took one hour and a half. The unions told the future PM that they expect him to give a signal, but Mr Di Rupo made no promises.
The unions hope some decisions can still be reversed, but this does not seem very likely. New strike action is not to be expected in the near future though. The unions understand that Mr Di Rupo and his team are under the pressure of employers and of Europe.
"New strike action is not on our agenda, let's be clear about that. We have to talk more", says Luc Cortebeeck, the leader of the ACV. Rudy De Leeuw of the ABVV hopes that "demonstrators will get a response to their feelings of uncertainty, fear or anger."
Tens of thousands in the streets
According to the organisers, some 80,000 people took part in the march. Police estimated that some 52,000 took their protests to the Brussels streets.
The protesters assembled at the North Station. The demonstration started around 10:40 this morning and took the protesters to the South Station.
"No to blind cuts", one of the slogans was. "We have alternatives." Trades unions say that the austerity measures will hamper economic growth and don't include any sustainable measures to help the environment."