Bus and tram services hardest hit by the strike
Today is a national day of strike against the government's austerity measures. Where public transport is concerned, it's especially tram and bus services that are disrupted. In Brussels, the situation is better than expected. Meanwhile, apart from the public transport, a number of public services are also touched by the strike.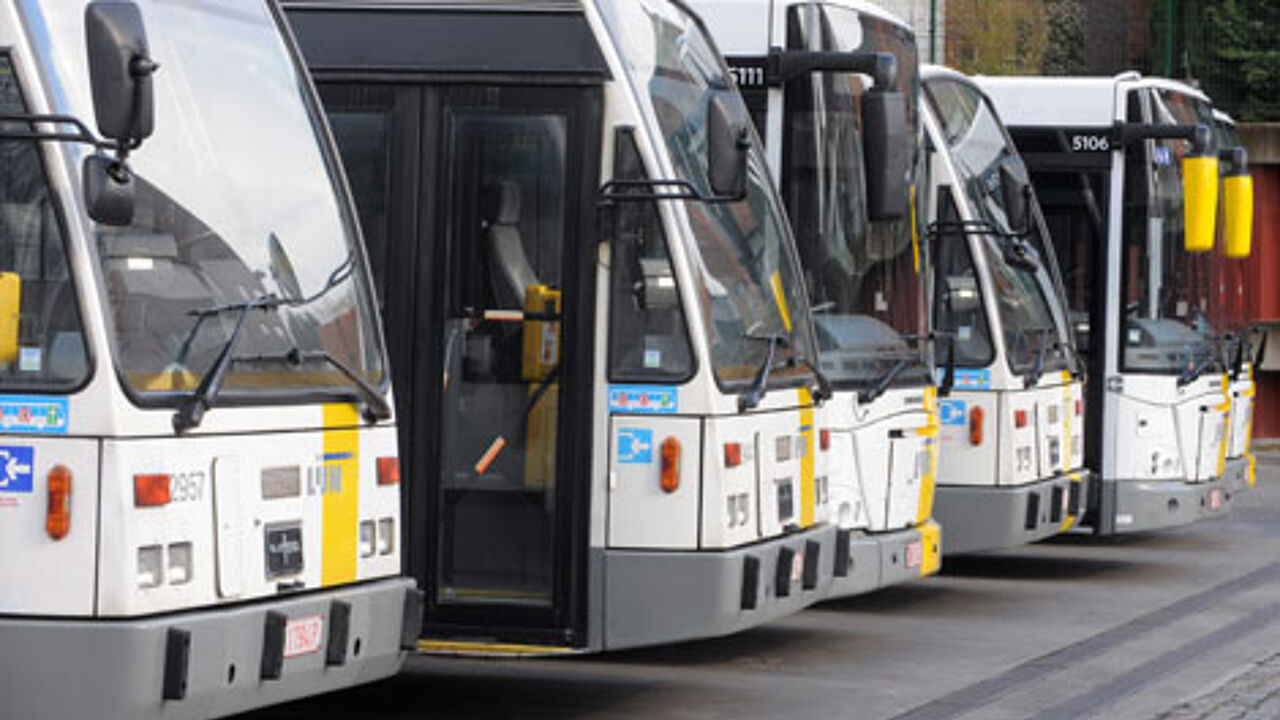 Belgium's three main trades unions, the Christian ACV, the socialist ABVV and the liberal ACLVB, set up a national strike in a joint effort and called on their members to join the protest march in Brussels. This big demonstration started around 10:30 this morning at the Brussels North Station. Across the country, employees or public workers were taking part in the strike.
Where public transport is concerned, it's especially tram and bus services operated by the Flemish public transport company De Lijn that were being hit by the action. In Flanders, bus services were heavily disrupted. Depending on the area, only 30 to 70 percent of the buses that were scheduled were actually out and running. Tram services operated by De Lijn were also hit.
In Brussels, bus, tram and metro services supplied by the Brussels public transport company MIVB were also disrupted, although the situation was better than passengers feared.
Rail services were almost not affected this morning. The Rail Company NMBS announced that most trains were running. Unions pointed out that trains were running anyway to bring protesters to the march in Brussels.
Education, post services and refuse collection
It is possible that you didn't receive any mail in your letter box today. Some postmen took part in the national strike, while others didn't.
Some employees working in schools, hospitals, old people's homes and other public instances were on strike. In the city of Ghent, less than 50 percent of the public child care facilities were open. The schools were not closing. Teachers taking part in the strike, were replaced.
Also in Ghent, garbage collection was heavily disrupted as 2 out of 3 Ivago employees were taking part in the strike.
Cities and municipalities warned that the national day of action could have an impact on their services. Municipal offices could be closed.
VBO: "It's better to talk than to strike"
In the private sector, it was a rather normal day in most companies. The employers' organisation Voka asked 200 companies to supply figures about the number of absent employers. It turned out that everyone had come to work as usual in more than 1 in 2 companies. Voka concludes that the impact on the Belgian economy is relatively low, and that Flemings realise that cuts are needed.
However, more strike action was seen in technological companies. Meanwhile, the Belgian Employers' Association VBO is pressing for more dialogue. "It's better to talk than to strike", the VBO says. The VBO admits that hundreds of thousands of people are unemployed, but at the same time, there are almost 100,000 vacancies that can't get filled, the VBO points out.