"Nearly 40% support for Flemish nationalists in Flanders"
An opinion poll conducted at the request of the Francophone broadcaster RTBF and the daily La Libre Belgique shows growing support for the Flemish nationalist party N-VA. The poll reveals nearly four out of every ten voters in Flanders would now vote for the party that seeks Flemish independence as a long-term goal.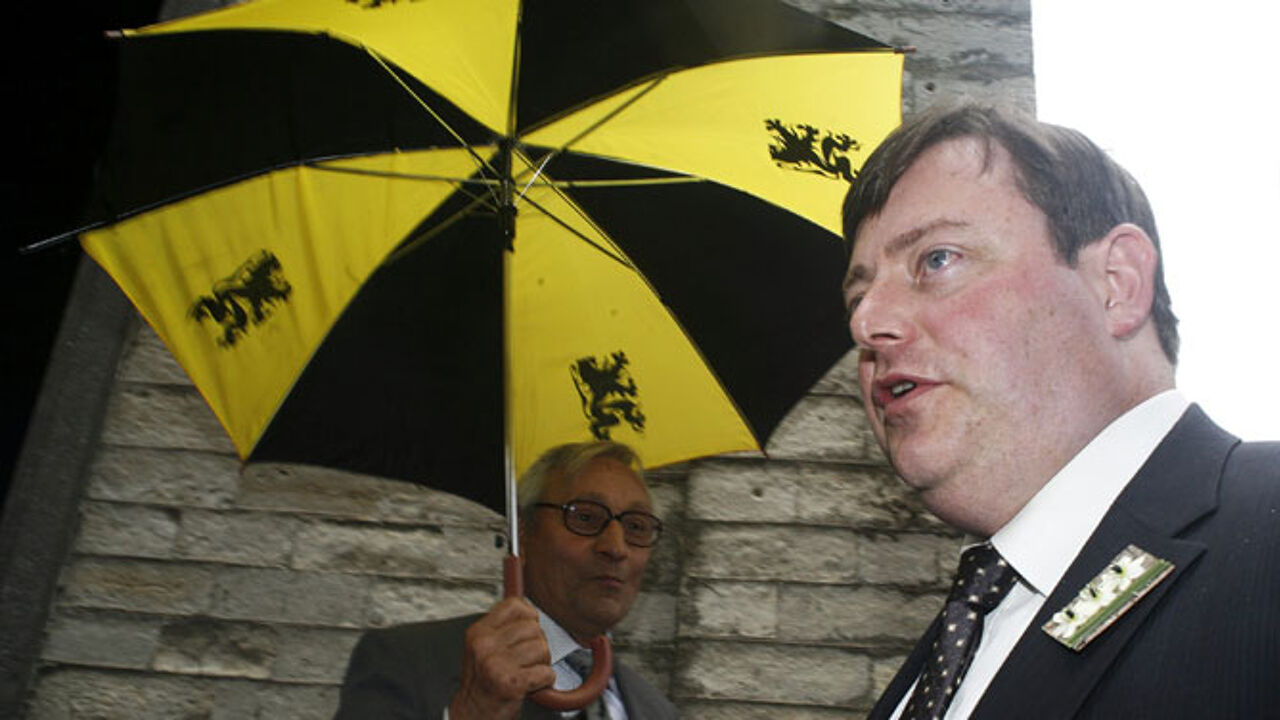 The poll shows 39.8% support for N-VA in Flanders. The figure is up 12% in comparison with the result of the 2010 general election.
The ecologist Groen! is the only other Flemish party that has gained ground (7.6% up from 6.9% in 2010).
All other parties lose support with the greatest loss of support for Prime Minister Leterme's Flemish Christian democrats on 12.6% down from 17.3%.
The liberals poll 12.6% (was 13.6%), the socialists 13.9% (was 14.6%) and the far right Vlaams Belang 8.4% (was 12.3%).
Flemish nationalist leader Bart De Wever is Flanders' most popular politician. He is followed by the Christian democrat Flemish PM Kris Peeters and outgoing Premier Yves Leterme, also Flemish Christian democrat. PM designate Elio Di Rupo (Francophone socialist) is fourth in Flanders.
In Wallonia Mr Di Rupo's socialists remain the largest party but lose ground as do other government parties. The liberals are second followed by the Christian democrats. Elio Di Rupo is the most popular politician in Wallonia and Brussels.
In Brussels the Francophone socialists become the largest party after the split in liberal ranks and a parting of the ways between MR and FDF.