Four dead in armed attack in Liège
Four people have been killed and seventy-five people injured in an armed attack in the heart of the Walloon city of Liège on Tuesday lunchtime. Grenade were thrown and shots fired at a group of people that were waiting at a bus shelter on the busy Place Saint-Lambert. One of those killed, Nordine Amrani (32), was involved in carrying out the attack.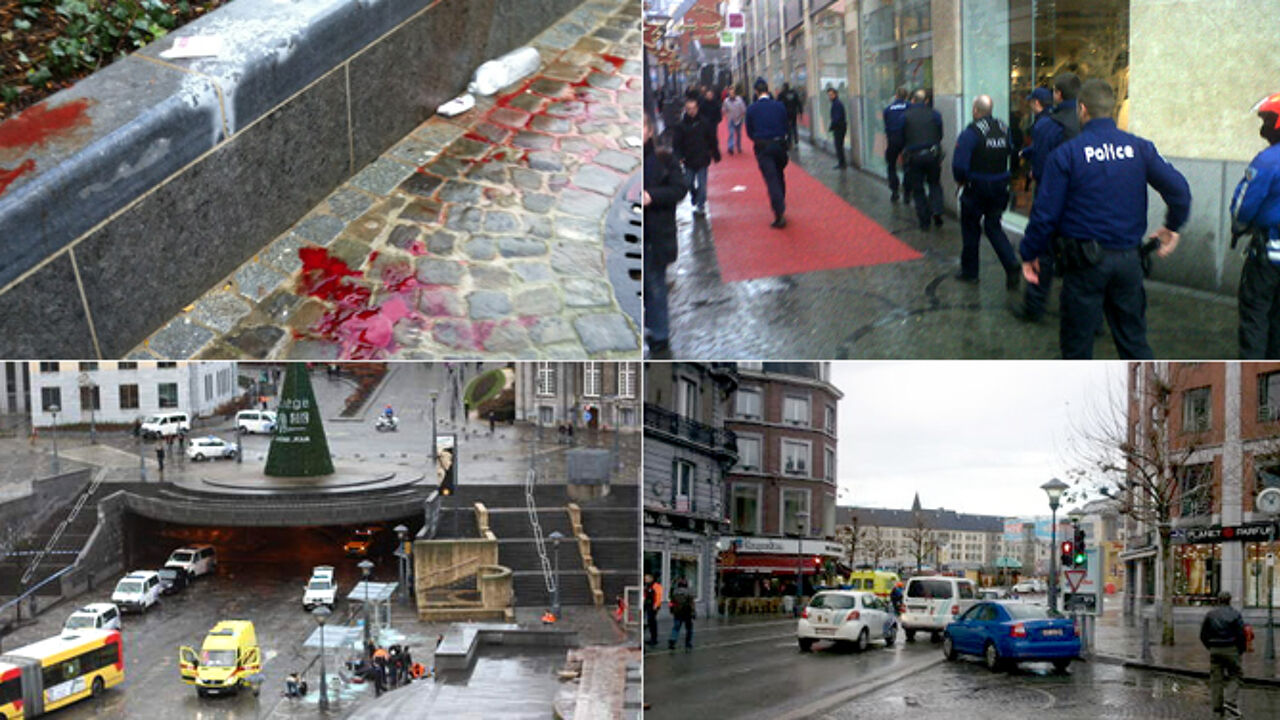 A total of sixteen people were taken to hospital suffering from injuries or shock.
Three of those injured in the attack are reported to be in a life-threatening condition. Among them is a child.
Witnesses had reported that a group of men carried out the attack.
However, the Federal Crisis Centre says that only one person was involved in the attack.
The Prime Minister Elio Di Rupo (Francophone socialist) and the Interior Minister Joëlle Milquet (Francophone Christian democrat) are to visit the scene. 
The Medical Disaster Action Plan has been put into force and the police have sealed off the city centre.
The police asked people in Liège city centre to stay indoors. Anyone on the streets was advised to seek shelter in shops and public buildings.
An emergency first aid post was set up in the courtyard of the Prince-Bishops' Palace on the Place Saint-Lambert. Witnesses sought shelter in Liège's courthouse. The emergency services from Liège received reinforcements from Verviers (Liège province), Namur and the Dutch city of Maastricht.
Previous conviction
Nordine Amrani was sentenced to 58 months in prison in 2008 after a search of his home in the rue Bonne Nouvelle in Liège discovered 9,500 weapon parts, 10 complete weapons and 2,800 cannabis plants.
The assailant's car has been found on the Place Saint-Lambert. A bomb disposal team from the Heverlee Barracks in Flemish Brabant has been called to scene.