Belga press agency on strike
Staff at the Belgian press agency Belga are staging a lightning strike. Journalists and clerical staff at the agency that is one of the country's biggest news providers walked out at the beginning of the afternoon. Their strike is in protest at Belga's plans to make 9 people redundant as part of a restructuring plan.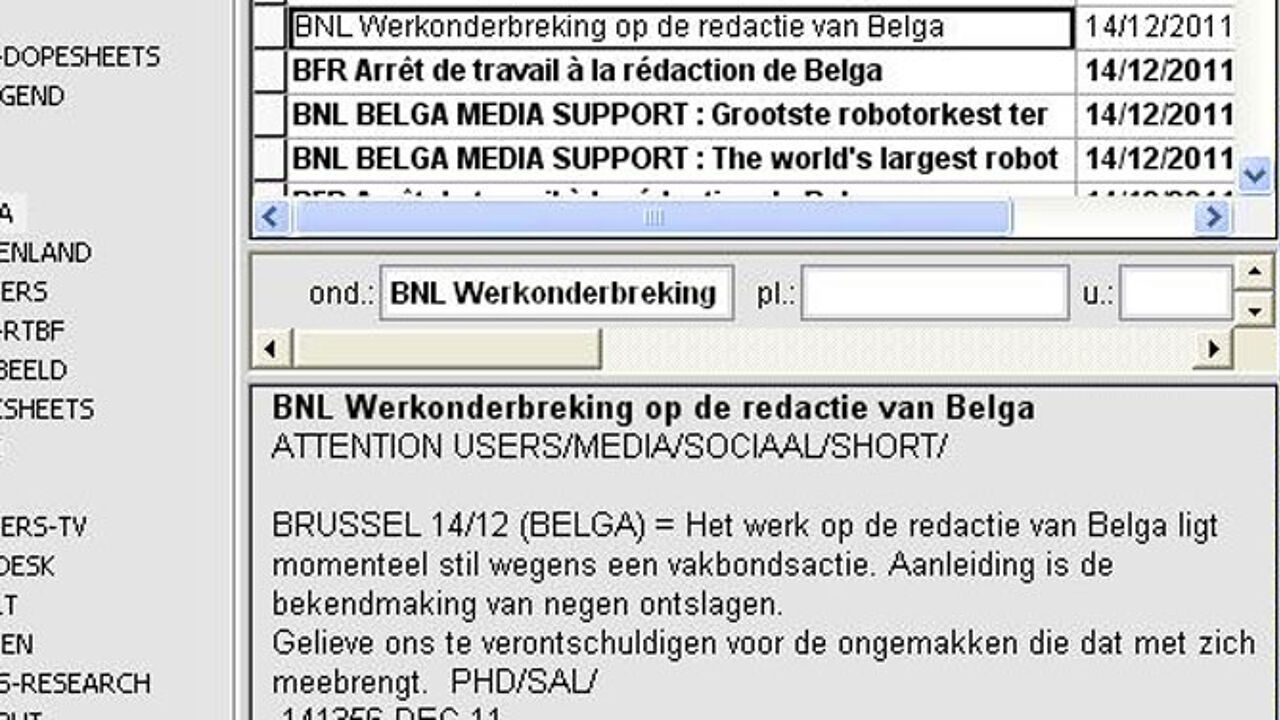 Management at the press agency sent an email outlining its plans to all 135 Belga staff on Tuesday afternoon. 9 people including 4 journalists and 3 editorial assistants are to lose their jobs.
Belga's management says that the press agency, like all media companies, is facing new challenges and a number of its staff are not able to meet these challenges.
Although bosses at the press agency had asked the unions to refrain from taking industrial action, Belga staff downed tools at 12:44 on Wednesday, leaving a number of new sites without any source of fresh information. The strike will go on until at least 6am Thursday.